Social Media
How to Archive and Unarchive Chats in Telegram?
Are you tired of scrolling through endless chats on Telegram trying to find that one important conversation? Archiving your chats can be a great way to keep your Telegram inbox organized and clutter-free. And the best part? It's incredibly easy to do!
In this article, we'll show you how to archive and unarchive chats in Telegram step-by-step. Whether you're an avid Telegram user or a beginner, this guide will help you keep your chats organized and easy to find. So, let's get started!
What is Archiving Chat in Telegram?
Do you wish to maintain the order of your list of Telegram chats? Would you like to hide any of your current conversations? We are available to assist you in any scenario. To discover how to archive your Telegram chats, go to the instructions below. In addition, we'll show you how to unarchive them.
To keep your chat list structured in Telegram, you can select to archive parts of your previous discussions. When you do, they won't appear in your regular conversations list but in a different folder.
Unless you get a notification from it, an archived chat won't show up in your chat list. However, unless you decide to unarchive them, muted conversations are recorded. Keeping this in mind, go to the instructions below to discover how to archive your Telegram chats. We have you covered whether you're using a desktop or mobile app.
First off, Telegram 5.6 now offers the option to archive previous or pointless talks. This will assist you in maintaining the order of your Chat list or stop you from getting sidetracked by undesired messages. Simply swipe from right to left over a conversation to archive it. Chats are kept in the archive until the individual replies with a new message; however, if you've muted a specific chat, it stays in the archive.
How to Archive Chats in Telegram?
We've got you covered if you're having problems locating the option to archive a communication in your Telegram client. Simply adhere to the instructions in the tutorials below.
On Computer:
Archiving with the Telegram desktop app is rather simple. Simply right-click a conversation to bring up a menu, and then choose Archive from the list that displays.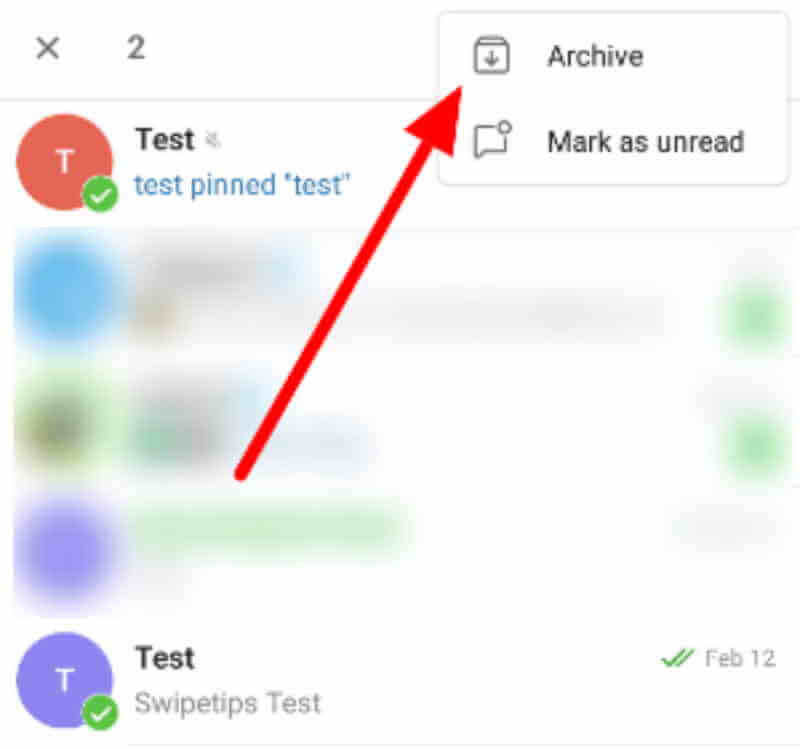 Your conversations list will include an archives folder at the very top on the left. You may right-click to relocate it to the main menu if you find it to be distracting.
On Mobile:
There are two ways to archive your chats if you're using the Telegram mobile client. You may pick many chats to archive at once or archive them one at a time.
Swipe left to archive
Slide one of your chats to the left to archive a single chat. It doesn't matter if it's a group, channel, or private communication because you can conceal any of them.
Hold and select Archive Multiple Chats
To archive multiple conversations, you must first choose which ones you wish to keep private. Pick Archive from the menu by tapping More choices (the three-dot icon) when you do.
You may locate your archived talks in a different folder at the top of your list of chats. Swiping the folder to the left will make it disappear. Swipe down to bring it back up in your conversations list.
How to Unarchive Chats in Telegram?
Unarchiving Chats is really simple and opposite to the above process. By doing this, one can restore the chats and unhide them.
On Mobile:
You must go to your archives folder first if you're using the mobile app. Swipe left on a chat once you're inside to unarchive it. As an alternative, you may hit More choices, and select Unarchive after selecting numerous conversations.
On Desktop:
For those using the desktop app, open the main menu or the archives folder at the top of your conversations list. Right-click on one of the archived talks once you've seen them all and choose to Unarchive chat.
You may unarchive your Telegram conversations in the same way. Always keep in mind that whenever you receive a notice from one of your archived conversations unless you choose to mute them, they will immediately show up on your chats list.
How to view Archive Chat Folders in Telegram?
When you archive a chat for the first time, a new "Archived Chats" folder will appear at the top of your list of conversations in "Chats" or "Telegram"; tap on that to view them all.
On Android, you might have to slide down the list in order to view it.
When you archive a conventional cloud conversation on iOS, the Archived Chats folder doesn't yet show up at the top of the list if it was a Secret Chat. However, all of the Secret Chats you've already archived will be there when you do.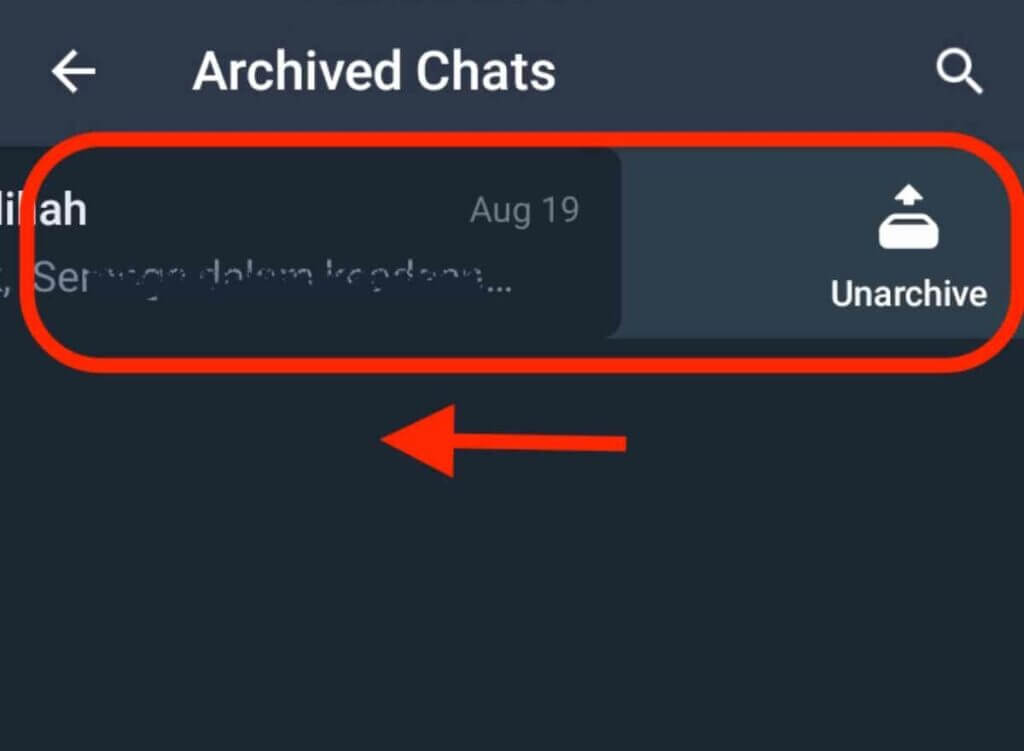 To find certain topics, use the search bar (iOS) or magnifying glass (Android). Even fresh messages can be sent while old conversations are still archived.
Summary
You may go ahead and conceal some of your inactive discussions from your chat list now that you know how to archive your Telegram talks. You may keep your account structured in this manner.
At the top of your conversations list, there is a separate folder where you may discover all of your archived groups, channels, and private chats. Please keep in mind that archived chats continue to be there unless you explicitly delete them from Settings.
That is all there is to know about archiving and unarchiving Telegram messages. Hit the bookmark button and come back often to check our daily postings and updates for additional advice, techniques, and tutorials.
Also Check This Out: How to Create a Telegram Group or Channel?