Social Media
Top 10 Most Followed Instagram Accounts in 2023
Instagram has grown to be a popular platform for celebrities, influencers, and companies to connect with their followers and clients since its launch in 2010. As 2023 approaches, the platform's user base has risen even further, with millions of users daily creating and sharing content.
The number of followers a particular account has is one indicator of its popularity on Instagram. The top 10 Instagram accounts with the most followers in 2023 will be discussed in this blog. These accounts have amassed millions of followers, making them some of the most influential people on the platform. They range from music icons, Hollywood stars, sports figures, and social media influencers.
1) Instagram (@instagram). Followers: 516M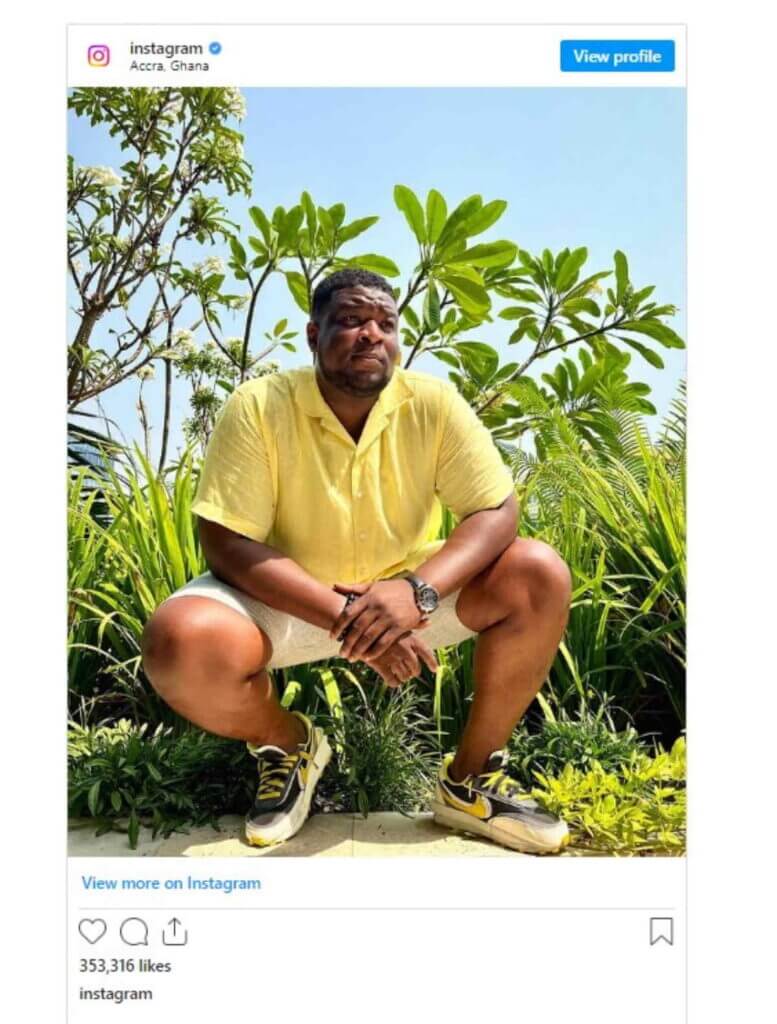 Yes, with over 500 million followers as of mid-2022, the official Instagram account comes out on top among the most-followed profiles on the network.
The most current of its more than 7,000 postings include a variety of the platform's well-known, imaginative, or what it considers attention-worthy artists, like "casually adorable tomboy" Shy (@sl33zyskiz) above, actress Rachel Zegler, Insta-famous mini-pig Pua, or Lisa of BLACKPINK herself.
2) Cristiano Ronaldo (@cristiano). Followers: 451M
The past two years have been fantastic for Cristiano Ronaldo. Ronaldo's popularity (and fan base) has grown since he made his triumphant return to Manchester United. On Instagram, he has the most human followers and is quickly approaching the 500 million milestones.
3) Kylie Jenner (@kyliejenner) Followers: 345 million
Kylie Jenner recently became the first female Instagram user to surpass 300 million followers. That surely doesn't compare to being recognised by Forbes as the youngest "self-made" millionaire in 2019. But Jenner, who founded Kylie Cosmetics, Kylie Skin, Kylie Swim, and other brands, keeps going.
At the beginning of 2022, Jenner passed Leo Messi for third place, and she is still the most followed woman in the world. Finally, Ronaldo, don't get too comfortable. There is a race to reach 500 million.
4) Lionel Messi (@leomessi). Followers: 335M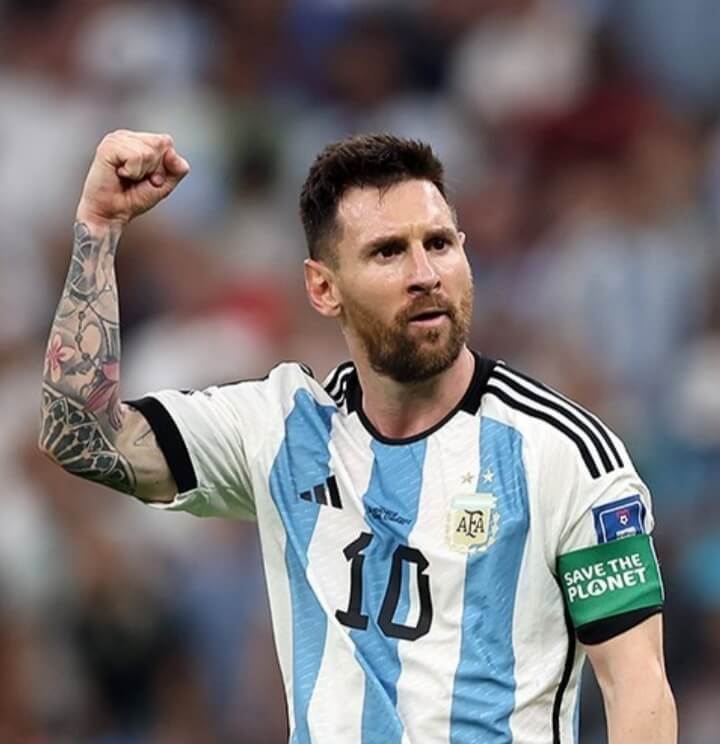 One of Ronaldo's biggest adversaries in football also happens to be one of CR7's biggest on Instagram, making him another contender for football's G.O.A.T. title. The Argentine forward has shown he is highly skilled at using social media by competing with Kylie Jenner for position #3 for a considerable amount of time.
Messi communicates with his followers on Instagram and shares both on- and off-field details of his life. He frequently shares photos and videos of his travels, games, and training sessions in addition to private moments with his friends and family. Messi also uses his platform to promote his philanthropic endeavours, brand alliances, and foundation, which aims to increase children's access to healthcare and education.
Messi interacts with his followers through Instagram Live sessions, Q&As, and exclusive behind-the-scenes content, in addition to posting his own content. On social and political issues, such as the ongoing crisis in his native Argentina, he has also spoken out using his platform.
5) Selena Gomez (@selenagomez). Followers: 325M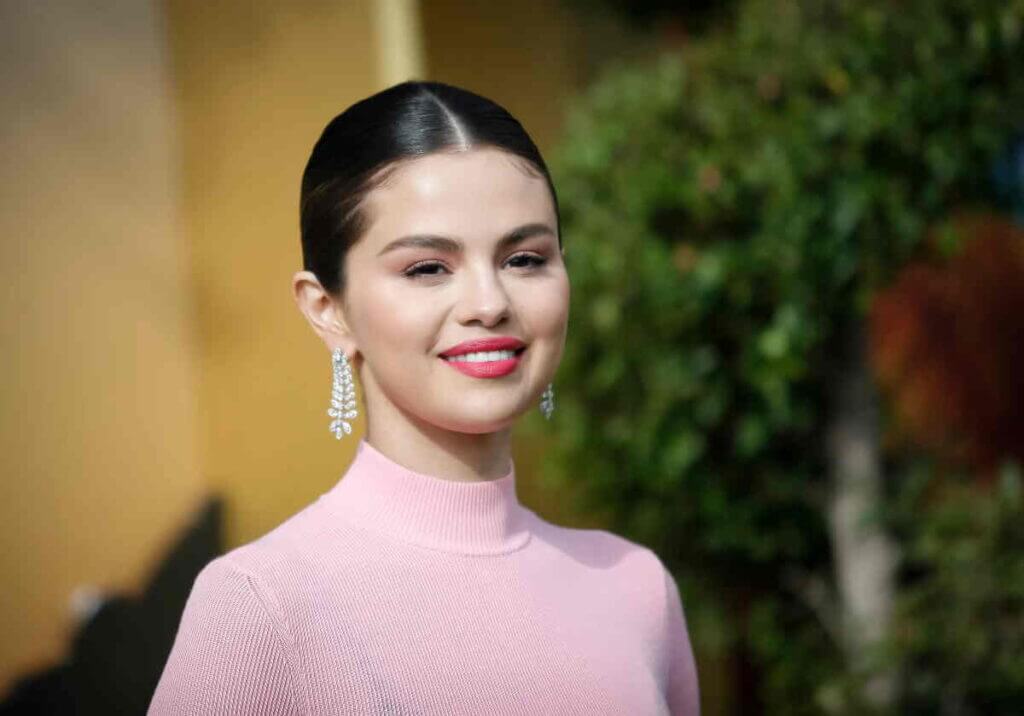 Selena Gomez has been outspoken about avoiding social media, but recently, she has been the list's quickest riser. Gomez uses her platform for good, speaking honestly about mental health and enjoining followers to educate themselves on the significance of mental fitness. Her shoots and candids offer wonderful fodder for her feed.
Gomez's Instagram page has a unique combination of posts about her advocacy for human rights, her work for the cosmetics brand Rare, her roles in cinema and music, her creative side (shown in the many lovely photos from her photo shoots), and the numerous causes she is devoted to.
6) Dwayne Johnson (@therock). Followers: 320M
The People's Champ and Ariana Grande are still competing head-to-head for the 5th most followers on Instagram, with their rankings appearing to change every few weeks or so.
It currently belongs to The Rock, a well-known Hollywood actor, tequila tycoon, and potential presidential contender. With a transparent view into his life and an unlimited source of exercise and lifestyle inspiration, he has amassed an ever-growing fan base.
7) Kim Kardashian (@kimkardashian). Followers: 316M
It's not surprising to find Kim Kardashian in the top ten since, despite being one of the most well-known faces in the world, she has only become more intriguing after splitting from Kanye West.
After 20 seasons, Keeping Up with the Kardashians may have ended, but Kim is still making headlines and shows no signs of slowing down. We'll also continue to see a lot of Kim in the future thanks to The Kardashians, a new Kardashian-Jenner programme on Hulu.
8) Ariana Grande (@arianagrande). Followers: 315M
Who wouldn't want to be Ariana Grande's fan? A few interesting years for the Grammy-winning artist have kept fans interested. In 2019 and even now, Grande has the most followers of any artist on the network.
She doesn't seem to be relinquishing that position anytime soon, with a feed full of hints about what's to come (and the occasional glance back at what got her there).
9) Beyoncé (@beyonce). Followers: 261M
There will only be one Beyoncé, who is still faultless after all this time. With Lemonade, the singer-actress-songwriter-producer-dancer-businesswoman-director, and more permanently altered the way albums are released by artists.
Through her social media posts, Queen Bey manages to walk a fine line between larger-than-life superstardom and occasionally letting us inside her and her family's private world.
10) Khloé Kardashian (@khloekardashian). Followers: 249M
The third Kardashian-Jenner on the list of most-followed Instagram accounts worldwide is Khloé, who moves up to the tenth position. With over 241 million followers, Kendall is quickly overtaking her, so she must protect her position.
Khloé is known for sharing her personal life, family moments, and business ventures with her followers on Instagram. Her content ranges from glamorous photoshoots and red-carpet events to candid moments with her daughter, True, and her family. Khloé also uses her platform to promote her businesses, including her clothing line, Good American, and her health and wellness brand, Revenge Body.
Despite her massive following, Khloé has faced criticism and controversy over the years. In 2021, she faced backlash for a leaked unedited photo that sparked a conversation about body positivity and the unrealistic beauty standards perpetuated by social media. Khloé has also faced scrutiny for her relationship with Tristan Thompson, with whom she shares her daughter.
Despite the challenges and controversies, Khloé remains a prominent figure on Instagram, with a loyal following that continues to grow. Her authenticity, humour, and relatability have made her one of the most popular celebrities on the platform, and she shows no signs of slowing down anytime soon.