Grammarly is a proofreading tool you can use to improve your writing and keep the grammar right. Its grammar checks and proofreader improve the quality of your English.
The Grammar Checking Tools
It's no secret that spell checkers have become an integral part of the writing process. But what about grammar checking?
With so many online grammar checking tools available, is it worth your time to use one? The answer is a resounding yes! Grammar checking tools can help you catch errors you might not have otherwise noticed, making your writing smoother and more polished.
Using proper grammar constructions ensures that others understand what you are trying to say and do not misinterpret previous sentences written on a specific topic. These misinterpretations could lead to misinformation and false ideas depending on who is reading your work.
Several online tools help you check your grammar. Some are free, and some have a fee. They all have different features, so it is essential to find the one that fits your needs.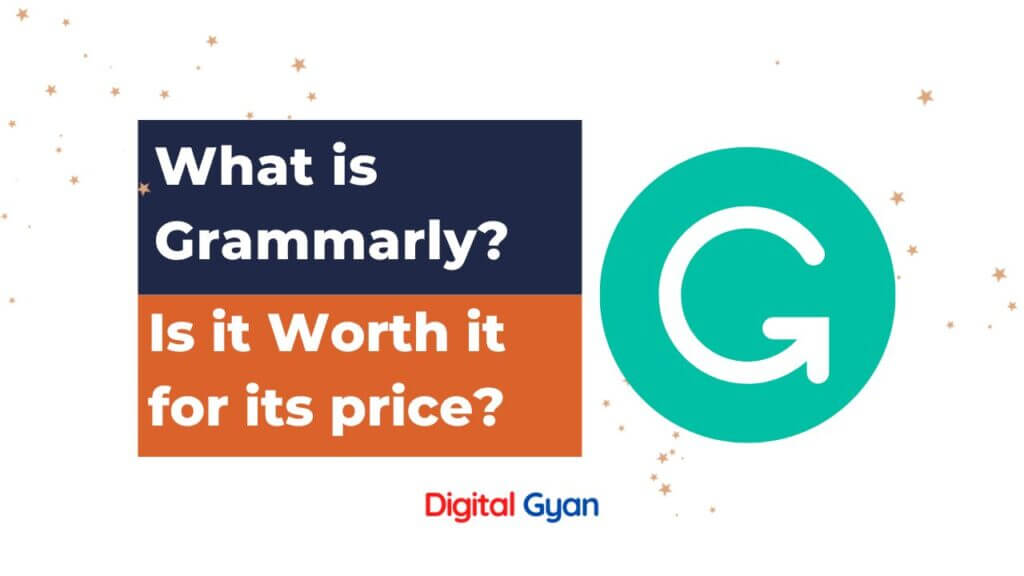 Grammarly Spelling and Grammar Checking Tool
Grammarly is not only the easiest and fastest way to correct spelling, grammar and punctuation errors, it also enables you to easily make sure you wrote your assignments on time without rushing the process.
One popular tool is Grammarly. It has a free and paid version. The free version includes grammar, punctuation, and spelling checks. The paid version also includes plagiarism detection and vocabulary enhancement.
Grammarly is designed for students, bloggers, writers, editors, business professionals and more to help them reach their writing goals. Grammarly's built-in editor makes suggestions for improving your writing and highlights mistakes for further review in just a few simple steps.
Using Grammarly ensures that others understand what you are trying to say, and grammar checking software also allows the writer to use grammar, punctuation, sentence structure, and word choice suggestions to improve their writing style. These tools offered by Grammarly offer a writer an opportunity for excellence in grammatical skills because Grammarly has everything one needs to improve their grammar skills!
Grammarly is a proofreading and editing tool created to provide writers with an all-in-one resource for writing. It offers services as an add-on on specific word processing platforms, including MS Word, Google Docs, and many more. Once you use Grammarly's services, you must download the appropriate programme onto your computer or device for this product to work properly.
Top 4 Features of Grammarly
1. Check grammar and use the correct vocabulary
If you use the basic Grammarly features to check your English, you'll be able to know which vocabulary is incorrect and help you to update your vocabulary. For instance, the correct way to say 'a lot of time' is 'a lot of time', but the incorrect is 'a lot of time'.
2. Check for plagiarism
Some people still don't know how to write about something. If you write a paper, you must check the grammar. Your paper will be much cleaner if you don't leave the punctuation mark out.
3. Fix grammar on your iPhone/Android
Many tools can help you edit your text on your iPhone and Android, but we think Grammarly is the best. Grammarly makes your text look good because it checks and corrects it automatically.
4. Helps you Improve your vocabulary
Grammarly offers the option to use words from 'Thesaurus'. There are almost a hundred themes in the 'Thesaurus', and using the 'Thesaurus' is a very useful feature. You can use the themes to expand your vocabulary and also to get the word with a synonym of another word.
One can also access his or her documents via online grammarly.com, where Grammarly will work its magic on any document, web page, or blog entry you send it. Grammarly assists in not only grammar and spelling but also many other writing skills, such as plagiarism detection, grammar checking (he or she vs. they), sentence structure analysis (too many commas), word choice suggestion (smirk instead of a grin), punctuation correction, and more.
Grammarly offers different monthly subscriptions for its services that start at $12 per month. The business plan starts at $15 per month per user.
Grammarly is well worth its price for all writers looking for an improvement in their writing skills. Grammarly has everything you need to take your grammar, punctuation, and sentence structure skills from average to excellent! With Grammarly, one can write without fear of being judged by an English professor because Grammarly's ultimate goal is to improve your writing, not just check it for errors. So go ahead and try out Grammarly today!
Grammarly vs Quillbot
QuillBot is grammar-checking software that analyses grammar, sentence structure, punctuation, and word choice suggestions; just like Grammarly, QuillBot is free to use.
Is Quillbot a Perfect Alternative to Grammarly?
Quillbot has its own grammar checker android app available for download on the Google Play Store and a web version of its grammar checker online. It offers no grammar analysis or correction tools but similar grammar checking services as grammarly.com.
One must create an account to use their services, whether one uses their Android application or website for this service. Quills Bot does not offer plagiarism detection services.
Is Grammarly better than Quillbot?
Grammarly is a much better grammar-checking software with all the tools for grammar, punctuation, sentence structure, and word choice suggestions. It also provides plagiarism detection services that are lacking in Quillbots grammar checker. In addition, Grammarly lets you choose what to fix and what not instead of 'fix all errors at once in Quillbot. That does not offer you an opportunity to learn English rules well.
So to cut a long story short, Grammarly is better grammar-checking software than Quillbot.
Why should I use Grammarly?
Grammarly is one of the best website grammar checkers because it possesses every tool required for writers to enhance their skills regarding grammar, punctuation, sentence structure, and word choice suggestion, and offers plagiarism detection services just like turnitin.com does. If you are looking for grammar and grammar checking services that also offer plagiarism detection services, grammarly.com is the grammar checking software you are looking for.
Grammarly offers a free trial period of 7 days, and during this time, all features and tools will be available to the grammar-checking software user. So, it's time to take your writing to the next level using Grammarly.
Final Words
There is no denying the quality of Grammarly, the leading language tool that helps you write perfect writing from the first word to the last. Grammarly is the industry-leading professional grammar and spelling tool, now available as a free product.
Quickly catch common mistakes with Grammarly's spelling and grammar checks. Grammarly will let you know when you are about to make a mistake, providing immediate feedback and suggestions for improvement. Grammarly is also available as a mobile app for iPhone, iPad and Android. Download it to your phone to work offline and save your writing progress for later.