Google
Unlimited Storage in Google Photos will end this Month
By the end of this month, Google Photos users will no longer have access to the free storage they've had for the previous few years.
Last year, Google announced that the unlimited free photo backup on Google Photos would be discontinued. After June 1, 2021, users will no longer utilize Google Photos cloud storage to backup and save unlimited "high quality" photos for free. Users will have to either manage the 15GB of free cloud storage that Google gives by default or pay for a Google One membership to acquire cloud storage for Photos.
Given that consumers are about to start paying for Google Photos storage, we'll show you how to download all of your Google Photos to your PC or Mac, so you don't lose any of your priceless memories when Google's changes take effect.
You may download all of your Google Photos from the Google cloud backup in several methods. Because everyone's library is distinct in terms of quantity, organization, and what the user intends to do with the images, the solutions listed below may have various approaches that fit multiple people. Users can download individual photographs from Google Photos (photos.google.com) easily.
How to Download All Photos from Google Photos?
While this is a time-consuming procedure, it is regarded as one of the most authentic and personalised approaches if consumers do not want to download every photograph on Google Photos. Users must go to photos.google.com, log on to their Google account, open an image, select the three-dot menu in the upper right corner, and select download. Users can also choose numerous photos and download them all at once. When you download multiple photographs simultaneously, they will be compressed into a single zip file.
Users who have organized their Google Photos into albums may now download the pre-sorted collections by album. Users may view their entire collection by selecting 'View All Albums' from the 'albums' menu. Select an album > select the three-dot menu in the top right corner of the screen > select "download all." This will compress the data once again and create a single zip file.
You have a few options when it comes to downloading all of your Google Photos at once. Google Takeout is the quickest method to back up all of your Google Photos. If you check the Google Photos option, your picture library will be downloaded as well. Alternatively, if you pick "all picture albums included" from the drop-down menu, a pop-up window will appear, allowing you to pick or deselect certain albums in your collection as well as whole years.
After you've made your album selections, click OK > Next Step. This will present you with a number of export alternatives. Users can also receive a download link by email using the 'Delivery Method' drop-down box. It is possible to move the data to another cloud platform, such as Dropbox, OneDrive, or Box. Users may also choose between one-time and periodic exports and the file format they want.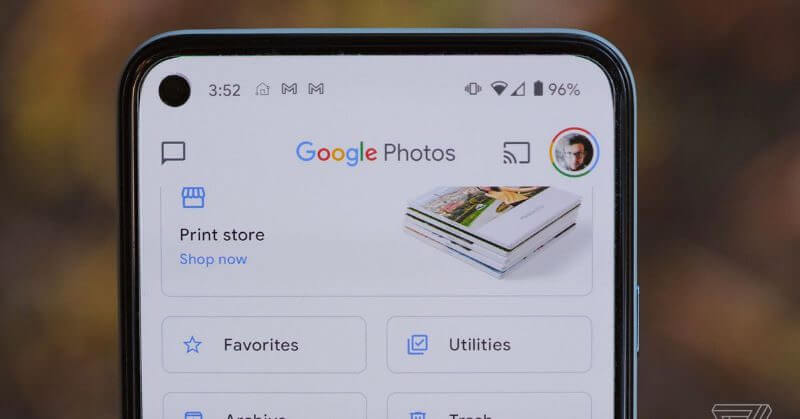 There's also the ability to choose the maximum file size for downloads. If the total data is 12GB and the maximum size of the download is 1GB, Google will issue 12 unique download links for each 1GB file. After that, users must select "Create Export," which will prompt Google to display a pop-up stating, "Google is producing a copy of files from Google Photos." After that, Google will begin making your backup and provide you with download links as soon as it is complete. It takes ranging from a few minutes to many hours in most cases.