Social Media
Top 5 Most Followed Actors on Instagram in World
Social media has become an integral part of our daily lives, and Instagram is one of the most popular platforms for individuals to interact with their favourite celebrities.
Actors have a massive following on Instagram, with millions of fans eagerly awaiting their next post. These actors not only keep us entertained but also give us a glimpse into their personal lives through the pictures they post.
In this article, we will highlight the top 5 most followed actors on Instagram worldwide with details of what they post.
From Hollywood sensations to Bollywood stars, these actors have amassed a huge fanbase on social media. So sit back and follow along as we dive into the lives of some of the most popular actors on Instagram!
Dwayne Johnson – @therock – 345M Instagram Followers
Dwayne Douglas Johnson, commonly known as The Rock, is an American-Canadian actor, producer, businessman, former football player, and professional wrestler. He was born on May 2, 1972.
He is widely recognised as one of the best professional wrestlers of all time, and during the Attitude Era, a time of industry boom in the late 1990s and early 2000s, he played a crucial role in the growth and success of the WWE. Johnson spent eight years as a wrestler for WWF/E before deciding to become an actor.
He is one of the highest-grossing and highest-paid performers in the world thanks to his films, which have earned over $3.5 billion in North America and over $10.5 billion globally.
With a projected yearly income of $270 million, Dwayne "The Rock" Johnson, who ranks fourth on Forbes' list of the highest-paid celebrities in 2022, is the highest-earning actor.
Large paychecks for the films Black Adam and Red Notice helped to increase Johnson's yearly income. The actor commands an average of more than $20m for each film due to his box office viability.
Stars who make money from selling creative properties lead this year's list. Approximately half of the top 25 earners reached the list by selling all or a portion of their music studios or catalogues, including rocker Bruce Springsteen (number 2, $435m) and Lord of the Rings filmmaker Peter Jackson (at number 1, $580m).
Kevin Hart @kevinhart4real – 157M Instagram Followers
Kevin Darnell Hart is an American comedian and actor who was born on July 6, 1979. He began his career as a stand-up comedian but has subsequently been in Hollywood movies and on television. Additionally, he has put out a number of well-liked comedy albums.
Hart's first big break came after he triumphed in a number of stand-up comedy contests when Judd Apatow hired him for a regular part on the television programme Undeclared (2001).
American actor and comedian Kevin Darnell Hart was born on July 6, 1979. Although he started out as a stand-up comedian, he has since been in Hollywood films and on television. He has also released a number of successful comedy CDs.
After winning a number of stand-up comedy competitions, Hart got his big break when Judd Apatow gave him a regular role on the television show Undeclared (2001).
Vin Diesel @vindiesel – 83.7M Instagram Followers
Vin Diesel, the stage name of Mark Sinclair (born July 18, 1967), is an American actor. He is one of the highest-earning actors in the world and is best known for his role as Dominic Toretto in the Fast & Furious series.
Early in the 1990s, Diesel started going on auditions for roles, but he had trouble getting any, so he chose to produce his own low-budget movie instead. The 1995 short film Multi-Facial was written, directed, produced, and acted by him. Diesel wrote, produced, and directed Strays, his first full-length movie, in 1997. After noticing Diesel in Multi-Facial, director Steven Spielberg gave him a tiny part in his 1998 military drama Saving Private Ryan.
An American actor, director, writer, and producer by the name of Vin Diesel, he is worth $225 million. His portrayal of Dominic Toretto in the "The Fast and the Furious" film series propelled him to international recognition. He became one of the highest-paid action stars in the world because to the series. Depending on how many movies he does, he could possibly make $50 million a year.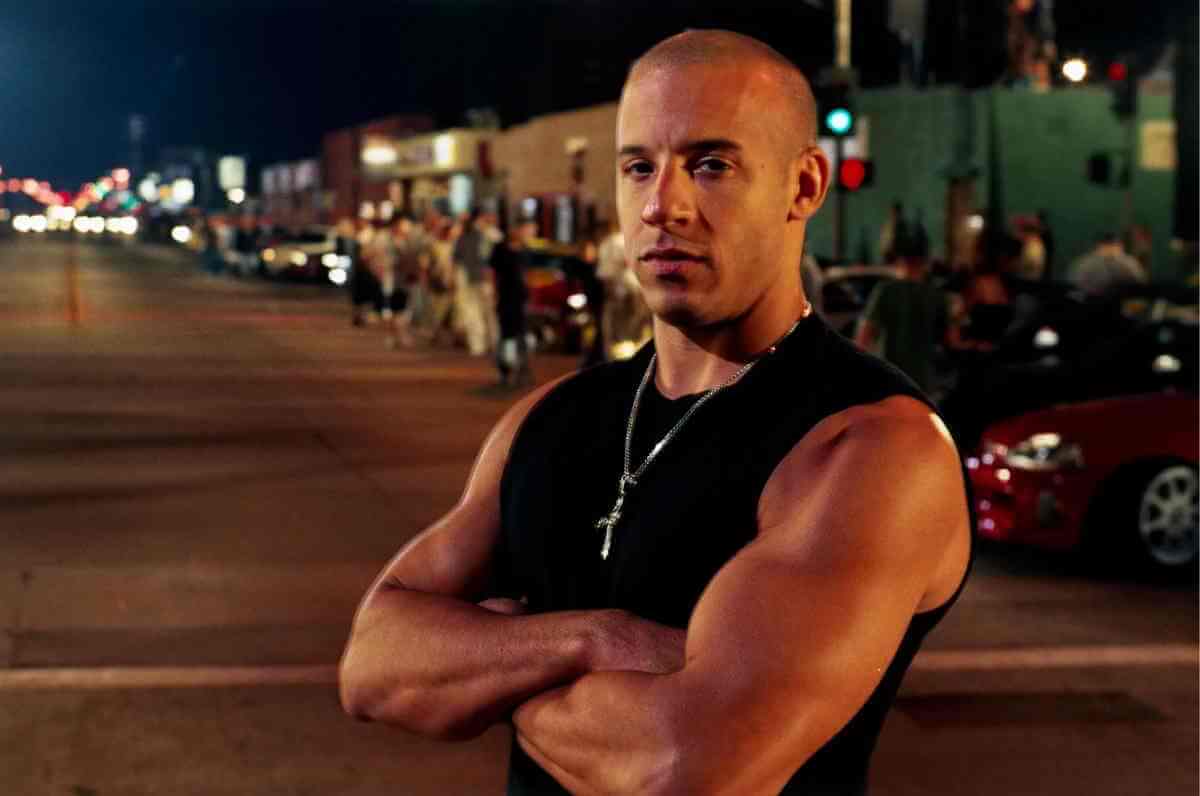 Vin made $55 million between June 2019 and June 2020 from all of his ventures combined. His earnings during that time were almost $20 million, due to an upfront base salary for "F9." He makes additional money from a backside ownership position in the movie that provides a profit-sharing payment.
Akshay Kumar @akshaykumar – 63.5M Instagram Followers
Akshay Kumar is a Hindi-language actor and film producer who was born Rajiv Hari Om Bhatia and became a naturalised Canadian citizen on September 9, 1967. Kumar has been an actor for more than 30 years. He has been in more than 100 movies and received several honours, including two National Film Awards and two Filmfare Awards.
In 2009, the Indian government awarded him the Padma Shri, the fourth-highest civilian honour in the country. One of the most productive performers in Indian film is Kumar. From 2015 through 2020, Forbes featured Kumar on their rankings of the highest-paid actors and entertainers worldwide. He was the only Indian on either list in 2019 or 2020.
According to a GQ article, Akki is the only actor to appear on Forbes' list of the world's highest-paid actors. According to the report, Khiladi Kumar typically makes Rs 486 crores a year.
Salman Khan @beingsalmankhan 55.3M Instagram Followers
Salim Abdul Rashid Hindi-language film actor, producer, and television personality Salman Khan was born in India on December 27, 1965. Khan has won various honours over the course of a more than 30-year film career, including two National Film Awards as a producer and two Filmfare Awards as an actor.
He is mentioned in the media as one of Indian cinema's most financially successful performers. Khan appeared on Forbes' lists of the highest-paid celebrities in the world in 2015 and 2018, the latter year making him the highest-ranked Indian.
An Indian actor and film producer, Salman Khan, has a $315 million net worth (Rs. 2550 Crores INR). Salman Khan is now the most well-known actor in Bollywood. He is well-liked at home and abroad. Fans of Salman refer to him as Salu Bhai, Bollywood Tiger, Dabangg, Bhaijaan, and other names. Since he was a little boy, Salman Khan has been quite interested in swimming, drawing, and writing.
Also, check out Top 5 most Followed Actress on Instagram.