Telegram's lengthy wait for group video calling has come to an end. Users can transform their group voice chats into video conference calls using the newest versions of Telegram's iOS, Android, and desktop applications.
You may pin someone's video stream to your screen so that they stay in the spotlight even as more people join the conversation. You can share your screen, unsurprisingly, if you need to give a presentation or want to show off anything. You may share both your camera feed and your screen at the same time here.
Group video calls are restricted to the first 30 individuals who join a voice chat as of today's release, but Telegram says that number will rise "soon" as the company extends voice chats to accommodate live events and other new features.
You may participate in group video calls using your phone, tablet, or computer. Telegram will make use of the extra screen real estate on those latter devices to give you a clearer perspective of everything that's going on. On tablets, for example, you may open a side panel to see a split-screen view that includes a grid of video participants as well as a list of everyone on the call.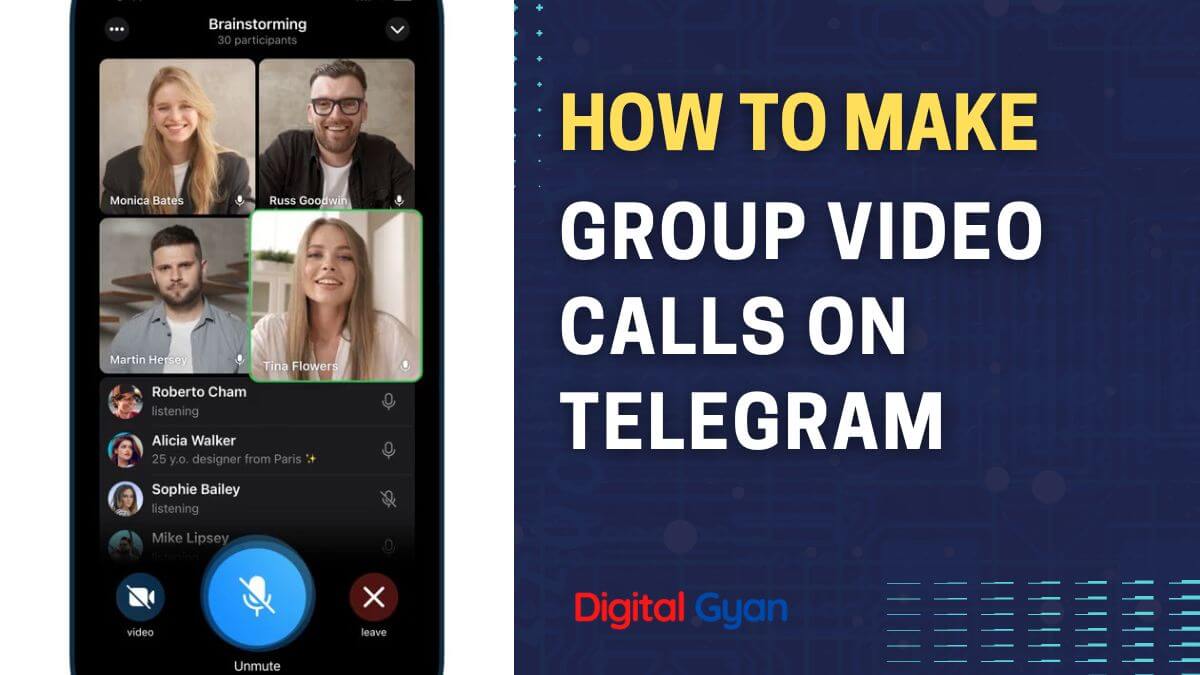 Group Video Call on Telegram
To turn on their video in a group audio conversation, users just press the camera icon. After you've enabled it, you may pin one of your group members to the front to view their video. Telegram also allows you to share your screen, as well as your camera feed and screen, at the same time.
During video conversations, users on tablets and PCs can open the side panel and get a split-screen view of the video grid and list of participants. Both portrait and landscape orientations will be optimised. Users will be able to pick which screens they want to share on their PCs. This implies that instead of exposing the full screen to the other participants during group video chats, users can broadcast a single program. This is similar to how Zoom allows you to share a specific screen from your desktop.
When desktop users share their screens, members will be immediately pinned. Voice conversations will also be available on desktops in a separate window, allowing users to text and converse without interrupting their other work.
Users may now make group phone calls with an infinite number of people using Telegram. Group video calls, on the other hand, are now limited to the first 30 persons who join a chat on the platform.
This implies that you can't have more than 29 people in your Telegram group video calls. Nonetheless, Telegram has stated that the restriction would be increased in the near future.