WhatsApp is a famous messaging program that allows us to keep in touch with one another. However, some recent news concerning the company's privacy practices has changed.
As a result, many people have turned to alternate modes of communication. Although WhatsApp's security and privacy have steadily improved over time, the question of whether or not WhatsApp is safe to use remains unanswered.
WhatsApp implements AES256 encryption, which is unbreakable. Using the processing power available today, breaking the 256-bit key size in AES would theoretically take billions of years.
Having stated that, the issue is with the metadata. It offers you data-related information (e.g., text messages, voice calls). The who, why, and where of your texts are all included in this information. It might also provide you with details on the device you used.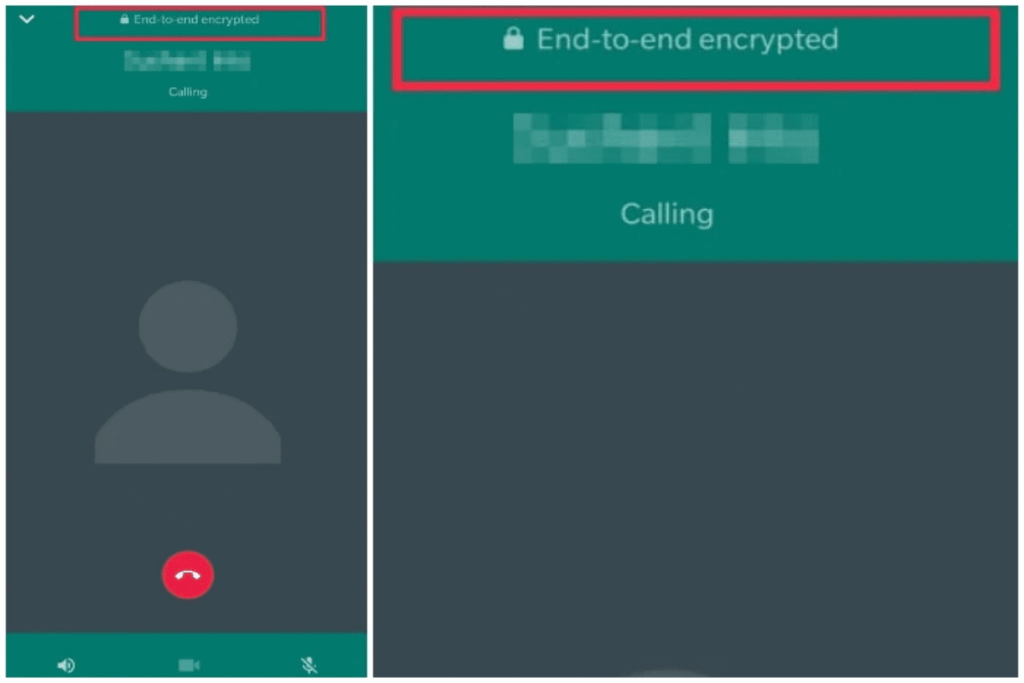 What is End-to-End Encryption in WhatsApp?
WhatsApp's end-to-end encryption ensures secure data transfer for text messages, voice messaging, phone calls, video calls, and file sharing. People have been cautious about using WhatsApp since it unveiled its data-sharing policy with Facebook. So, is it safe to text on WhatsApp? Let's have a look.
Although WhatsApp does gather information on you, it is little in comparison to other programs such as Snapchat or Facebook. As a result, WhatsApp is not the most egregious violation of privacy.
Are WhatsApp Video Call Safe?
"How is WhatsApp not safe?" we really should examine.
WhatsApp is vulnerable because it is end-to-end encrypted and asks for your contact information. Your personal information is in danger as a result of this. The firm also keeps track of how much time you spend on the app and shares that information with Facebook.
Furthermore, malware is always a hazard that one must be aware of. Another security flaw with WhatsApp is that communications backed up to Google Drive are not encrypted. WhatsApp only released an upgrade to allow encrypted backups in September this year, so make sure you update it (WhatsApp Video Call Safe).
Check Point discovered a security flaw in WhatsApp for Android in August of this year. The security flaw might allow a hacker to crash the messaging software in a group discussion and force users to reinstall it. In September, WhatsApp released version 2.19.58, which addressed the problem.
WhatsApp is secure, yet it is not invincible to hackers. So remember that everything is possible in today's technologically advanced society. Even the safest applications have the potential to disclose your personal information.
Sean O'Brien of Yale Privacy Lab points up one exception: if someone "reports" you, your discussions are transmitted to moderators. This implies that your discussion can be transmitted to Facebook without your knowledge or consent and that it is done so in an unencrypted manner. This is a very serious danger for people in group interactions.
Video calls done using the app are encrypted, much like WhatsApp texts, and are thus secure (safer than other platforms at least). Video calls are only started once WhatsApp sends an encoded message as a handshake to all call participants.
It is critical to believe in the individual you are having a video conference with. Anyone with access to your computer can screen record your discussion and make it public. Furthermore, malware-infected devices may collect audio and video footage by monitoring the device's screen, speakers, camera, and microphone.
Which Video Call is safe? WhatsApp, Telegram, Instagram or Messenger?
WhatsApp calls are secure since they are encrypted. WhatsApp has a web version, but it requires a connection with your mobile. Because WhatsApp does not save your data on the cloud, this is the case.
Telegram maintains your data on the cloud, even though your texts, calls, and other communications are encrypted. They do this so that your data may be accessed from various devices. Even if your website or mobile app is down.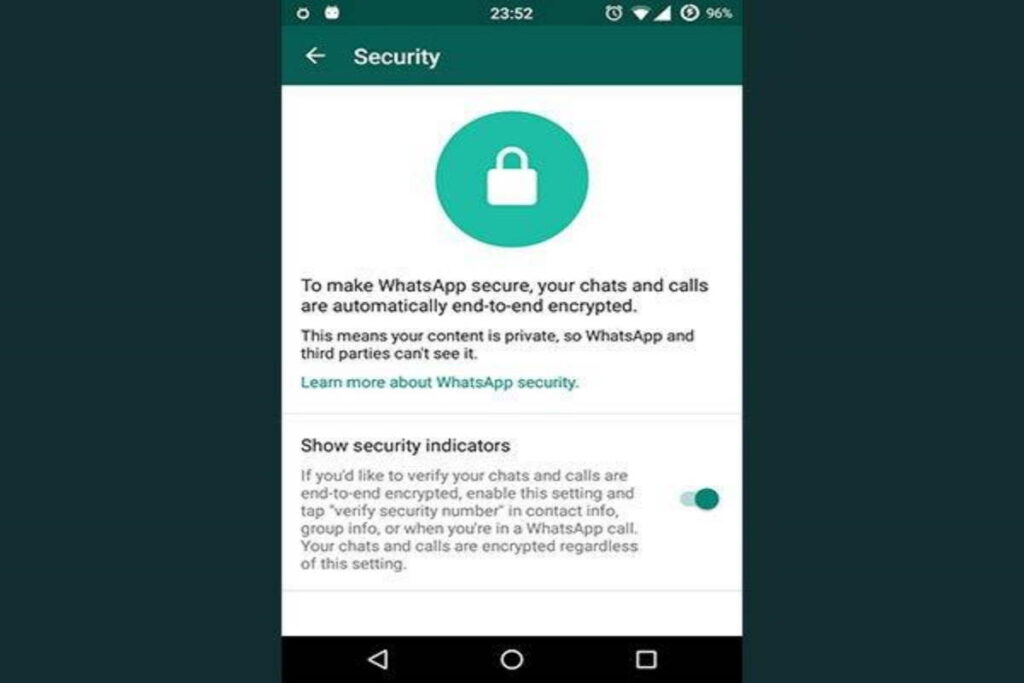 Users' chats have already been wiretapped and listened in on by the government and other third parties, resulting in a breach of privacy. Although Skype just released text and voice call encryption, this functionality is not activated by default. As a result, Skype's consumer privacy policy isn't the best.
With these considerations in mind, WhatsApp is the safest platform for video conversations with family and friends. Make sure you don't let dangerous information infect your phone to make WhatsApp safer. This may be accomplished by not clicking on links or opening unfamiliar attachments.
It's also a good idea to automatically turn off the option to store photographs. You can prevent any unknown file from accessing your phone's content this way.
In WhatsApp's settings, enable "Show Security Notifications." This will assist you in determining whether or not you are conversing with an impostor.
Hiding our profile image from those who aren't on our contact list can also assist protect us from social engineering assaults. When adding strangers as friends, one must be cautious. Additionally, for added protection, you may activate two-factor authentication. Biometric authentication is the initial step in this process. A one-time password is sent to your registered cellphone number at the second level.
It's also a good idea to log out of WhatsApp on the web, especially if you're using a public computer. Failure to do so allows other people to log into your account. This can lead to the misappropriation of private information. It is also a good idea to protect your smartphone with antivirus software since this improves the security of your device.
How to stay safe on WhatsApp calls?
Here are some basic precautions to keep yourself safe from folks like this.
Make sure your profile photo is only visible to your contacts.
People you know you won't be 'chatting' with should be blocked.
On WhatsApp, do not accept video or voice calls from unknown people.
Do not pick up calls or respond to messages from numbers that begin with unfamiliar prefixes.
Never disclose your bank account information, one-time passwords, or passwords with anyone on WhatsApp unless you are very certain who they are.
Two-factor authentication should be enabled (2FA).
You can conceal your profile image from those who aren't in your contacts list on WhatsApp. Go to 'Settings,' then 'Account,' and finally 'Privacy.' 'Profile picture' may be found here. You may choose between Everyone, Nobody, and My Contacts regarding who can view your profile photo on WhatsApp.
You may also need to store many numbers in your phone directory that you don't intend to contact using WhatsApp. For example, a local business you call to place an order or a delivery/courier service agent who needed assistance with a location once had to add them to your contact list (WhatsApp Video Call Safe).
Summary – Is WhatsApp Video Call Safe?
Yes! WhatsApp is safe to use, despite the few worries that users may have. Its privacy controls are far superior to those of Facebook or Instagram. Thanks to recent improvements, it allows an individual to erase a message after it has been delivered.
Messages that vanish allow for a seven-day self-destruct period to remove discussions. You can transmit "view once" photos, which will be erased after one viewing. Because WhatsApp has so many users, it must maintain strong security procedures, which it does.