Tips & Tricks
How to convert PDF to Editable Google Doc? Free | Online
Are you looking for a method to convert PDF to Editable Google Docs for Free? Well, it's easy to convert PDF to Word and it can be achieved Offline also.
PDFs are great, but they offer difficulty if you don't own the file and need to modify it. As a result, transferring it to a Google Doc would be a good idea.
You may have spent weeks working on your history essay and are now ready to submit it. Alternatively, you may have downloaded a PDF publication and wish to change it.
Just be aware that converting it might result in formatting difficulties, which can be mitigated by converting it to a Word document first. Here's what you need to know with that in mind.
If your PDF complies with specific standards, such as page alignment, you can convert it to a Google Doc.
You'll need Microsoft Word if you want to convert it with the formatting Enabled.
Just keep in mind that the converting process does not function with the free edition of Ms Word, although there might be some alternatives to this.
Convert PDF to Editable Google Docs online
One of the most extensively used file types on the internet is PDF. This format is used in millions of books, periodicals, magazines, brochures, and booklets. Imagine you've prepared all of your papers and are ready to begin editing them, but you can't figure out how to convert them to a Google Doc so you can edit them.
Now comes the difficult part: figuring out what to do. How do you convert your file to the format you want? Attempting to figure it out on your own might waste a lot of time. Fortunately, you've arrived at the correct Webpage. Writing a text document with Google Docs is a great option since it allows you to do so quickly. Simply follow these few instructions.
If necessary, go to drive.google.com and log in to your account.
To upload your PDF, drag it onto the Drive page. Alternatively, select File Upload from the New menu in the top-left corner of your Drive and then pick your PDF to upload.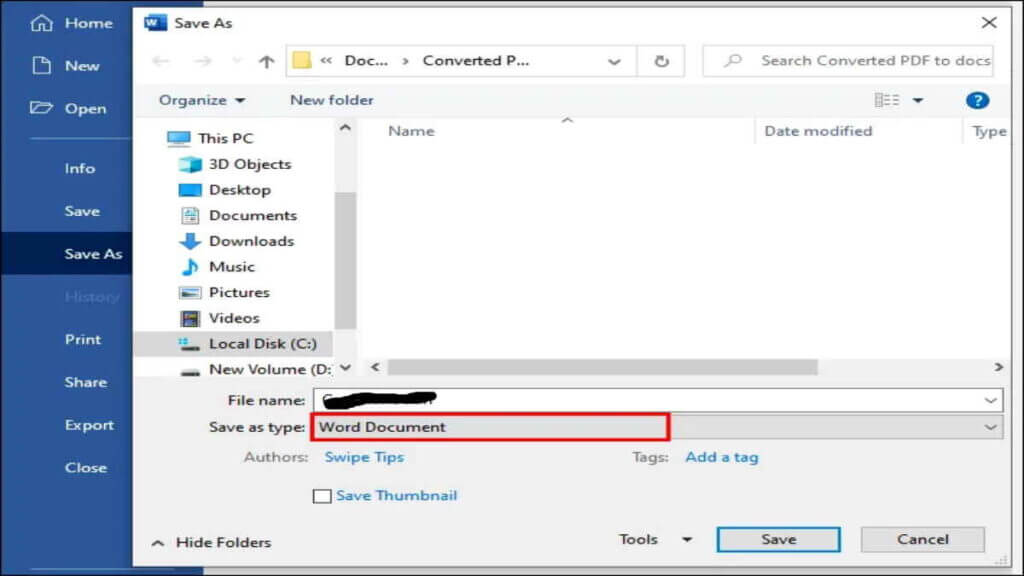 Once the file has been uploaded, right-click it and choose Open with, then Google Docs.
Converting a PDF to a Google Doc may take a few minutes. It will then show up in your main Drive file area.
How to convert PDF to Editable Google Docs with Formatting?
When it comes to retaining the formatting of your PDF, Microsoft Word outperforms Google Docs. Of course, having access to Word is required for this to be a viable alternative. And, despite the fact that there is a free version online, this strategy does not work with it.
Open the Microsoft Word Application on your computer.
Choose Open, then select the PDF you wish to convert.
After that, a pop-up notice will display. To convert the PDF to a document, click Ok. The document will open in Word once it has been converted.
Select File, Save As, and then Word document from the drop-down menu. It's possible that you'll need to hit Enable editing to get this done.
Go to Google Drive and open it.
Choose Upload files from the context menu when you right-click on the folder where you wish to store your work.
Select your Word document and press the Open button.
After you've added the file to your Google Drive, right-click it and select Open With, then Google Docs.
Save As Google Docs from the File menu.
You may also use the File menu within a Google Doc to export a Google Doc as a PDF. You may store it on your computer or send it as an email attachment from there.
Things to be kept in mind while converting PDF to Editable Google Doc
There are a few things you should be aware of while converting PDF:
Your PDF file should be no more than 2MB in size.
It's ideal if you choose Arial or Times New Roman for your project.
If the photos aren't particularly crisp, post-conversion quality may suffer.
The right side of your document should be up. If it isn't already rotated, make sure it is.
You'll need Google Drive and the PDF you want to convert if you don't care about retaining the original file format.
If you want to maintain the formatting of your PDF file, you'll want to utilise Microsoft Office Word.
How do you make a PDF document for free?
On Google Docs, exporting and converting files to PDF is entirely free. All you need is a Google account to get started. You may work with PDFs regularly, and your job may rely on them. You might think about getting an Adobe Acrobat membership in such a scenario. It's the greatest tool on the market for creating, converting, editing and doing almost anything with PDF files.
You may convert your PDF to Word using one of the various websites, such as Adobe, PDF2DOC, or Smallpdf. Some apps/add-ons may only allow you to convert a certain amount of documents, or they may convert your file into a non-editable Word document unless you subscribe to one of their plans.
Although the Google Docs application is unrestricted, it may affect the appearance of photos or the layout in some circumstances.