Featured
How to block any Website on Chrome?
Are you looking for a way to block any website on Chrome? Are you getting a lot of annoying notifications? Well, you have arrived at the correct place.
Today, at Digital Gyan, we will talk about how to block any website or notification on Chrome.
You may wish to ban particular websites on your computer for a variety of reasons. Some websites may distribute malware, contain sexual content, or attempt to steal your personal information. While you may be perfectly capable of avoiding certain sites, this does not apply to everyone who uses your device. In such circumstances, blocking specific websites may be the best option.
There are several methods for restricting websites. You may restrict access to websites to individual browsers, the entire operating system, or even your network router. Here's how to set up a website blocker. Let's imagine you wish to restrict particular websites on your work computers, such as Facebook or Pinterest, to guarantee that they don't interfere with your or your team's productivity.
Maybe you just want to ensure your six-year-old doesn't have access to all Google searches. In any event, banning a website on Chrome, desktop or mobile is a quick and straightforward procedure. Best of all, unblocking such sites is just as simple, allowing you to browse Pinterest after work.
How to block a Website using Chrome Extension?
Add the "Block Site" Chrome extension to your browser by searching for it on Chrome Store.
Downloading a browser extension is the simplest approach to ban websites that people may access using Google Chrome. We propose using "Block Site," which may be found in the Chrome web store.
Select "Add to Chrome" in the top-righthand corner of your screen, as seen above, and search for the Block Site extension or a comparable tool you trust.
When you click "Add to Chrome," a popup will go up with a summary of the extension's primary features. If you're happy with your selection, click "Add extension" in this box to have the extension installed on your browser.
After you've installed the extension, you'll see a new symbol at the top of your Chrome browser: an orange shield with a circle and a diagonal line running through it. To ensure that the extension has been installed, make sure this icon shows.
Let's imagine you're upset over a recent World Cup loss and want to ban sports-related websites for a while. Simply visit a website, click the orange shield symbol in the upper right corner, and select "Block this site."
You will no longer be able to access cbssports.com (or any other website you chose). It's been successfully blocked by you. To unblock the site, go to the top right and select "Edit your list" (or click the icon, and then click "Edit block sites list").
Blocking a site on Chrome without an Extension
You may put up a block at the operating system level to limit access to websites on a single workstation. This approach for banning websites is simple to set up and works across all browsers. The user can make modifications to the host file on C Drive, which will prevent data packets from being accessed from websites.
A user can restrict a website on Chrome by following the process outlined below:
Click the Start button and type "Notepad" into the search box. As illustrated in the figure below, right-click on "Notepad" and select "Run as administrator."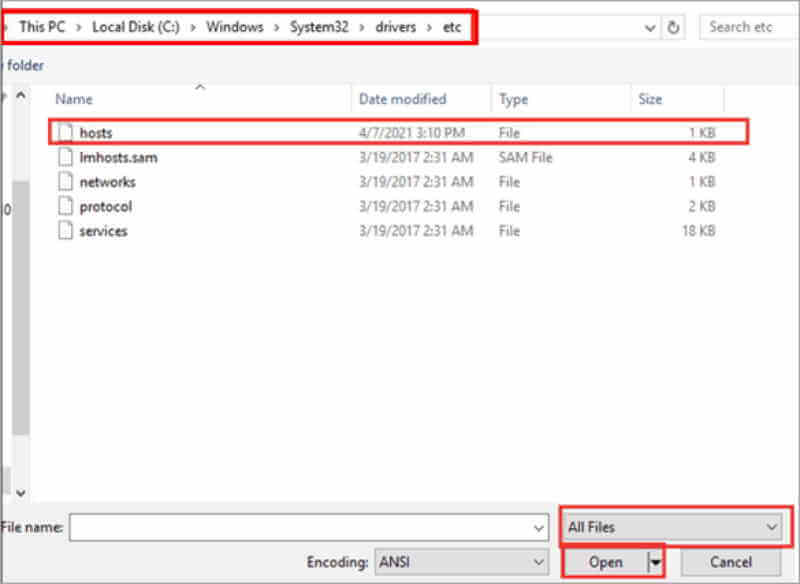 Now choose "File." Then, as indicated in the figure below, click "Open."
A dialogue box will appear; now navigate to the "etc" folder and pick the "hosts" file, as shown in the image. Select "Open" from the drop-down menu.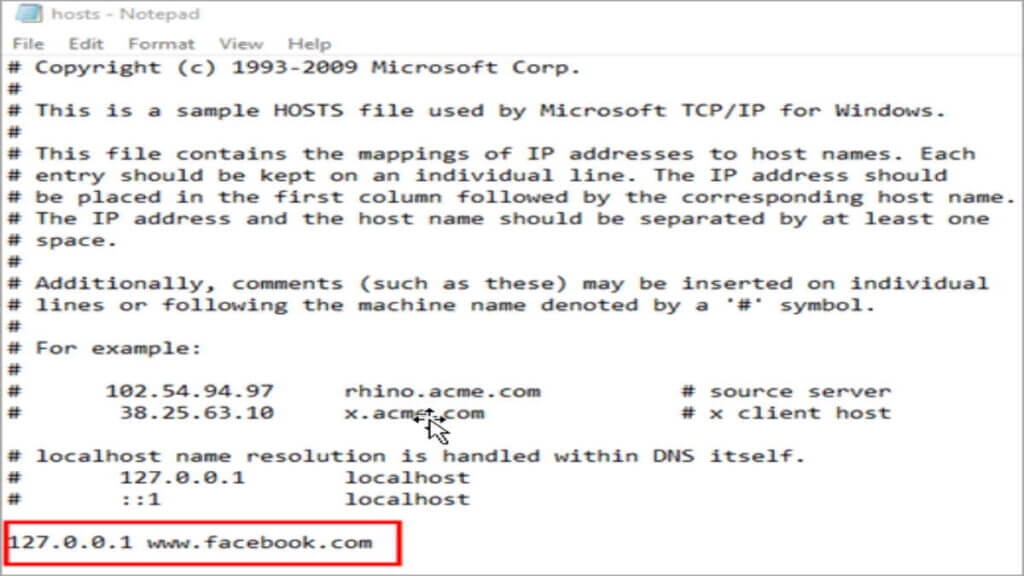 Block on Chrome Android
BlockSite offers an app for Android phones to block websites on Chrome, in addition to its extension for desktop computers.
In the Google Play Store, look for the BlockSite app and install it.
To gain access to your phone's privacy settings, follow the app's instructions.
To ban a website, go to the "+" sign and type the term or domain name of the website you wish to block into the search box.
To save, touch the site and then "Done." When you type the URL of the restricted site into the Chrome app, you'll get the same dejected puppy as on your desktop computer.
Block on iPhone
No app is required to block websites on newer iPhone devices.
Go to Settings > Screen Time > Restrictions on Content and Privacy.
"Web Content" is located at the bottom of the menu.
From the drop-down box, select "Limit Adult Websites."
Put the URL of the website you wish to ban under "Add Website." That page will no longer load in the Chrome app on your phone.
On your iOS device, you may block websites using a few apps available in the app store. Here are two similar-functioning options:
Zero Willpower is a $1.99 software that allows you to quickly construct a list of all the websites you wish to ban on your iPhone's Safari. Even better, you can set a timer to block a website for a specific amount of time.
Site Blocker: Site Blocker is similar to Zero Willpower in that it allows you to block distracting or undesired websites in Safari on an iOS device, as well as providing a countdown and suggestions. This software is available for free.
How to block Website Notification on Chrome?
On different desktop systems, Google Chrome performs nearly identical activities, thus, silencing website notifications on Windows, Mac, and Linux follows the same processes. They are, however, significantly different for Chrome on mobile, and they change even more for Android and iOS.
For Desktop:
Launch Chrome on your computer's desktop.
Click the three-dot menu next to your profile symbol in the upper right corner.
Go to the Settings tab.
Site Settings is located at the bottom of the page.
Scroll down to Notifications under Site Settings.
A toggle for "Sites can ask to send alerts" will appear. It should be turned off.
For Android:
On your Android smartphone, open Chrome.
On the upper right, select the three-dot menu.
Select Settings.
Tap Notifications at the bottom of the screen.
Disable "All 'Sites' Notifications" by scrolling down to Sites.
For IOS:
Open Google Chrome on your iOS or iPadOS device.
On the bottom-right, press the More button.
Select Settings.
Select Content Settings from the menu.
Now select Block Pop-ups from the drop-down menu.
Block Pop-ups may be turned off from here.