Social Media
What are the differences between Telegram Group and Channel?
Telegram is a well-liked WhatsApp alternative. If you've ever used it, you've probably seen that it offers channels and groups in addition to the standard one-to-one conversations.
What is a Telegram Channel? What distinguishes it from a Telegram group? This page contains the solutions to such inquiries.
Today we will go through the complete A-Z discussion between the Telegram Group and Channel and avoid confusion between both terms.
Telegram may be used as a simple chat app, a broadcasting tool, or a medium for group engagement via channels and groups. Each feature has its own set of perks and cons. By the end of this post, you'll understand the differences between groups and channels and which one to create.
What is Telegram?
Telegram is a cloud-based instant messaging app that can be used as a WhatsApp substitute. Telegram has gained popularity since its inception, and its user base has grown significantly. Telegram may be used as a basic one-to-one chat software or broadcasting tool. On the other hand, Telegram allows for group communication via channels and groups.
Basic Difference
Telegram channels are a more powerful version of WhatsApp's broadcast list, and they're used to send one-way broadcast messages. A Telegram group is identical to any other chat group in which members may communicate using text messages.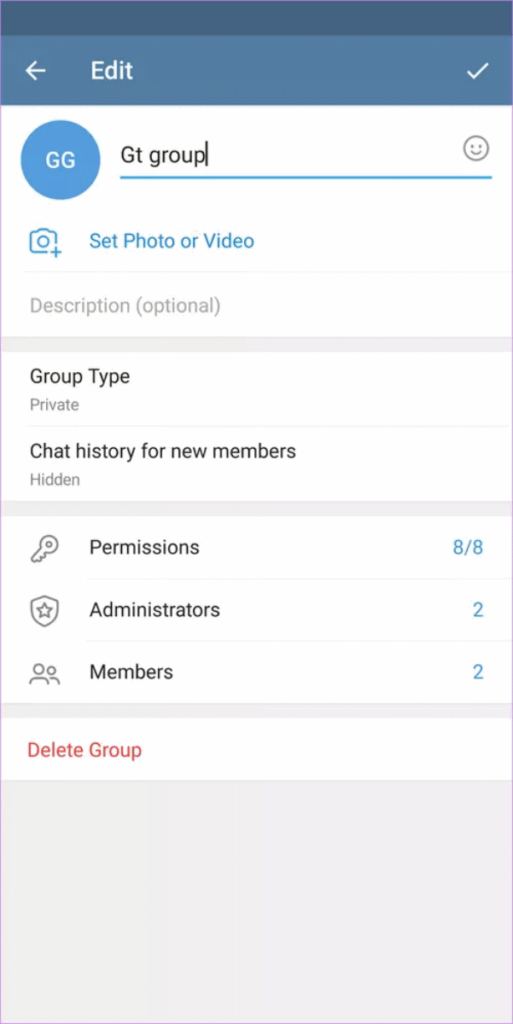 On the other hand, the group admins can limit member communications and make the group public or private. They can even appoint additional members as administrators.
Technical Difference
Telegram Channel is comparable to WhatsApp's broadcast function, allowing users to send one-way broadcast messages to subscribers. Admins can only use Telegram Channels to send messages. On the channel, other people cannot respond or send messages.
On the other hand, the Telegram Group is just like any other chat group where people can send messages and interact. As a result, group admins can limit member communications, make the group public or private, appoint other members as admins, etc.
With the aid of WhatsApp, let's put things into perspective. Telegram Groups are similar to WhatsApp Groups in that they allow users to communicate with one another. Telegram's channels are similar to WhatsApp's broadcast lists in that they are more powerful.
Number of Telegram members and subscribers
When you join a Telegram group or channel, you are simply referred to as a member and subscriber. Telegram groups can have up to 200,000 members, whereas Telegram channels can have an infinite number of users.
View Count and Member's Visibility
All members of a Telegram group can see and communicate with each other. On the other hand, a Telegram channel subscriber cannot see the other participants.
Similarly, you can quickly track how many individuals have viewed your Telegram messages. Telegram groups, on the other hand, do not have this functionality.
View Chat History
New subscribers may immediately access the whole message history when they join a Telegram channel. In Telegram groups, this functionality is also accessible. If you don't want new members to see older messages, you can turn off the chat history feature in group settings.
In addition to the distinctions, Telegram groups and channels share certain commonalities. Both can send quiet messages, which is a unique feature. Subscribers and members can send quiet messages to one other. Surprisingly, no audible notification will be sent to the members for that communication. In addition, Telegram channels, like Telegram groups, allow users to send messages in their own names.
Who can see the Members List?
Members of a group can check the status of other members. On the other hand, subscribers to the channel cannot observe other participants. As a result, they have no idea who else has subscribed to the channel. You can always check the overall number of members/subscribers in a channel or group.
In short, the channel protects subscribers' privacy by preventing them from seeing each other. On the other hand, channels allow members to interact in groups or privately message one another.
Who can see VIEW COUNTER?
Telegram Channels have an interesting feature that allows you to track how many people have seen your messages. A little eye icon will appear next to the messages, changing every time someone views the message. A view counter can help you better understand how well your channel is functioning. In groups, this functionality isn't available.
Admin Privacy in Telegram Group and Channel
More admins can be added to assist with managing the group or channel. Fortunately, you can set the admin powers in both of them, including enabling/disabling new members, updating information, and so on.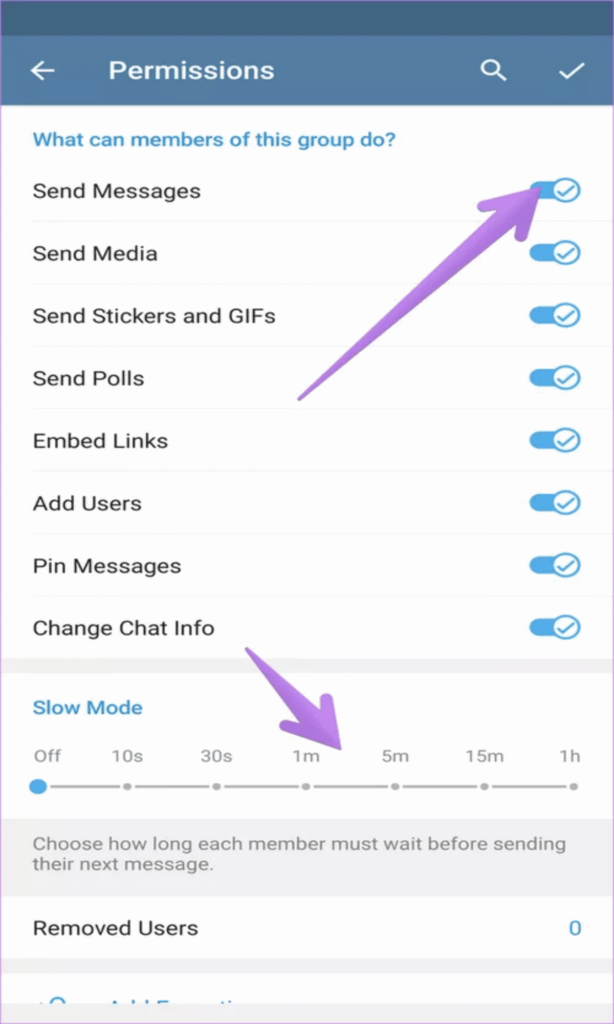 Which is better for Monetization? Telegram Group or Channel
Both can be profitable, but generating money on a Telegram channel is easier, even with a 10,000-follower Telegram channel.
Telegram alone might earn you over 7000 dollars or more if the channel has above 200K subscribers.
How to know if I joined the Telegram Group or Channel?
Looking for 'online' text at the app's top is one of the easiest ways to tell if you've joined a Telegram channel or group. You've joined a group if you can see the number of online participants at any moment.
Check for the eye icon next to the messages to identify a Telegram channel. You've also been added to a Telegram channel if you see something like '2 million subscribers' instead of the online status.