WordPress
5 Best Free eCommerce Themes For WordPress
Are you looking for the finest WordPress eCommerce themes? Even though there are many other lists with 40 or more choices, we chose to be a bit pickier with this one. Isn't it true that quality overtakes quantity? With that said, let's look at the 5 Best Free eCommerce Themes for WordPress.
The cart and checkout pages will also be included since we recognize that the main store page is not the only essential element of a WordPress eCommerce theme. This will allow you to see how each theme handles these critical parts of the user experience.
Starting with a brief overview of what makes a strong WordPress eCommerce theme, we'll examine each theme more in-depth.
4 Things to Keep in mind While Selecting Best Ecommerce Theme
Choosing a decent WordPress eCommerce theme is more than simply looking for a visually appealing theme that contains the words "WooCommerce compatible" in the feature list. Aside from the aesthetics of the design, there are several particular aspects that you should pay attention to make your shop as effective as possible:
1) Performance
It is critical for all websites to load quickly, but the stakes are especially high in eCommerce. According to Akamai, a single 100-millisecond delay may reduce your store's conversion rate by 7 Percent! Even mobile users expect eCommerce sites to load in under 3 seconds.
2) Mobile-friendly
Continuing on the topic of mobile, did you know that, according to eMarketer estimates, mobile sales now account for the majority of all eCommerce purchases? Yes, your theme must be responsive and function well on mobile devices.
3) Cart and Payment pages
Depending on how they are designed, these pages may make or break your conversion rate. Unless they are trust seals or other conversion-boosting material, you want them to be distractions. It's important that the User feels safe while making an online payment transaction. There are also some important points to keep in mind while integrating a payment gateway.
4) Conversion Friendly Page
Features that are conversion-friendly. Keep an eye out for elements that may help you increase your conversion rate, such as sale countdown clocks or possibilities for cross-selling.
We attempted to ensure that each theme on this list had as many features as possible, even if it meant that not every theme included every single function.
Astra is a lean, mean multipurpose theme that is particularly popular among those who create WordPress websites for other people's businesses. Despite the fact that it is a versatile theme, it features a fantastic dedicated WooCommerce integration, with many possibilities for customising your shop's appearance. It's straightforward to personalize and make your own.
Alternatively, you may start with one of the many included demo sites to get a jumpstart on your project.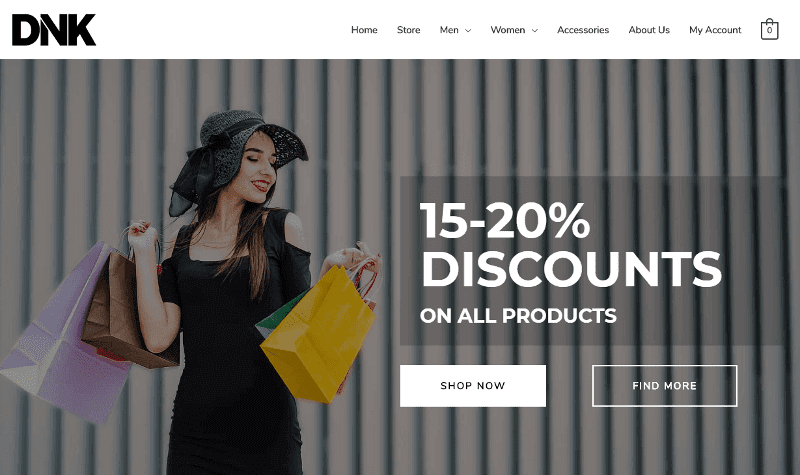 Features: A fantastic performance. According to Tidy Repo's extensive study of 100+ WordPress themes, Astra was the third-quickest WordPress theme, just behind extremely minimalist themes.
Customizer options allow you to customize the appearance of your product page.
Filtering occurs outside of the canvas. Users may access advanced product filtering via a sidebar slide-in.
A brief look at the product. While I've heard conflicting opinions on whether or not fast view is a good thing, Astra provides the feature.
Checkout is a straightforward two-step procedure. Friction is reduced as a result of a simpler checkout process. Check out without being distracted. It is simple to activate distraction-free checkout mode in WordPress by checking an option in the WordPress Customizer.
Shopping Cart Page: The layout of Astra's cart is straightforward, which guarantees that nothing distracts your customers. The checkout procedure is also straightforward (again, this is a good thing!). You can also conceal the main menu and add progress indicators for the two-step checkout process with distraction-free mode.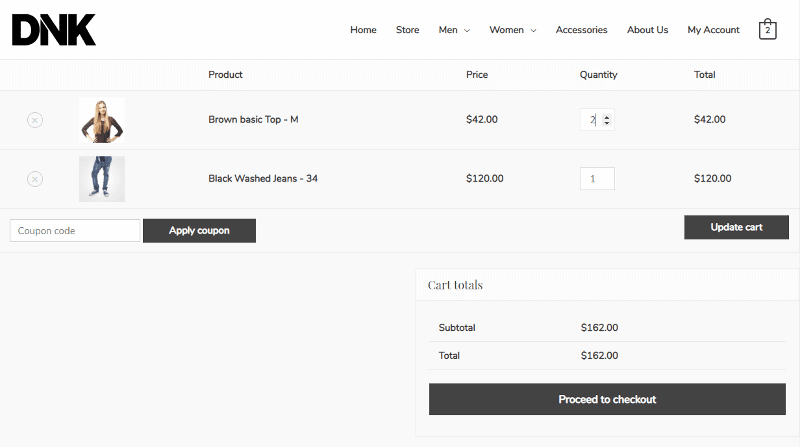 Optimized For Mobile Sales: By 2021, mobile devices are expected to account for almost a quarter of all eCommerce sales, with the figure expected to rise to more than 50% by then.
Following the latest trends, we ensured that Astra provided you with a responsive design that your customers will appreciate and specific configuration options for mobile, tablet, and desktop devices to ensure that your customers have the best experience possible regardless of which device they are using.
Other Top Features of Astra
Infinite Scroll
Grid Setting
Dedicated Sidebar
Quick View
Dropdown Cart
Product Catalog
Sales Bubble Page
Infinite Color Variation
Astra Pricing and Demo: A free version of Astra is available on WordPress.org; but if you want the most advanced WooCommerce features, you'll need the Pro edition. The Pro edition is available for purchase for $59 USD.
If you want a theme that loads quickly and is simple to tweak, the Neve theme is a great option. The Neve theme excels in this area. Speed has a significant impact on your conversion rates when it comes to eCommerce sites.
Neve has a clean site that makes it simple to showcase your most prominent and well-liked products. Using the feature boxes on the homepage, you can also quickly display your store's regulations.
The Neve theme can be customised in many different ways to include your brand. You can rapidly build a distinctive design by altering typefaces, adding your logo, and tweaking colour schemes.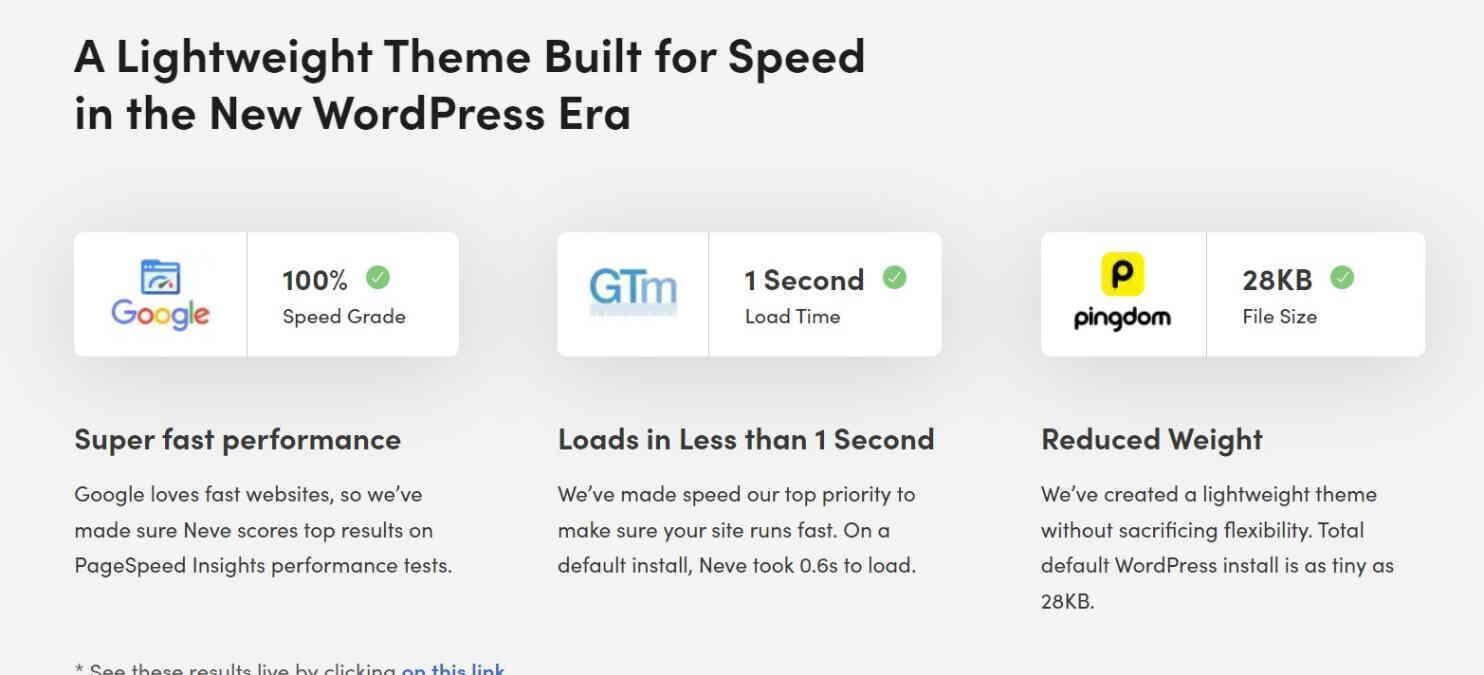 In order to have complete control over your page layouts, the Neve theme integrates seamlessly with Elementor. The Neve theme has a growing collection of starter sites in addition to all of the aforementioned capabilities to expedite your design process.
Features: Some of the great features included in Neve are:
Custom Design of Header and Footer available.
Lightning Fast and Fully Customizable.
Optimized Layout and AMP supported.
More than 300K Happy Users and 5-star rated.
Because OceanWP includes excellent built-in eCommerce features that may be a huge value to any online shop, it can serve any sector. This WordPress theme is compatible with eight different page builders and is WooCommerce-ready.
Additionally, the OceanWP theme is lightning-quick, totally responsive, and retina-ready, all of which can greatly enhance user experience.
By utilising features like a Floating Add to Cart Bar and an always-visible Add to Cart button, you may improve the customer's purchasing experience.
Key Features:
Beginner-Friendly
Fully Responsive and Customizable
Lightweight & Fast
More than 3,400,000+ Downloads
RTL & Translation Ready
Monstroid 2 is a popular multipurpose theme available on the TemplateMonster marketplace by Zemez. It features comprehensive WooCommerce compatibility to assist you in creating an eCommerce shop.
You'll get various importable sample sites (dubbed "skins"), all of which are created using Elementor for simple drag-and-drop modification. This is a good option if you're looking for something adaptable to almost any eCommerce specialty.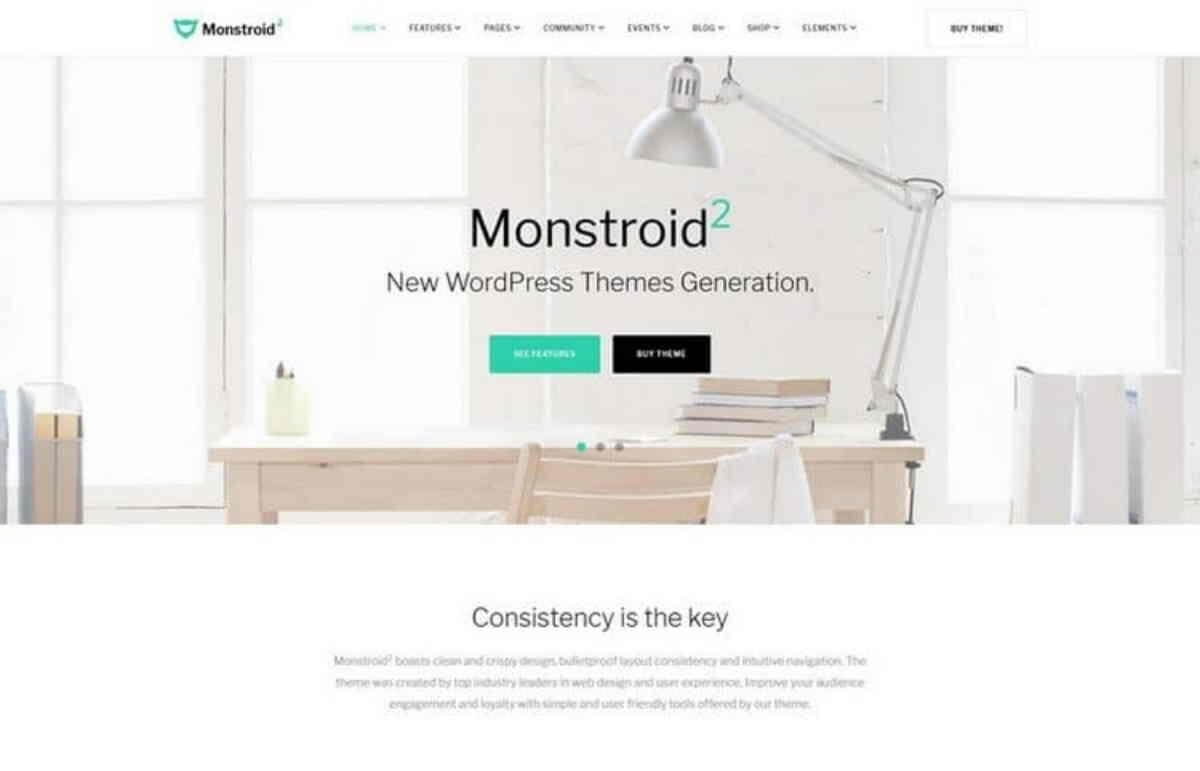 Key Features
There are over 100 importable sample sites and over 1,000 total templates created using Elementor for simple visual drag-and-drop modification. JetWooBuilder is integrated, allowing you to build your single product and shop archive templates using Elementor. JetMenu and JetElements are integrated, allowing you to utilize Elementor to create custom headers, footers, mega menus, etc.
A basket will appear when the symbol is hovered over, allowing customers to check their cart quickly. Additionally, there is a button for straight checkout.
Shopping Cart
Monstroid 2 offers a variety of various shop templates, but for these examples, I'll show the Marronis fashion store template. The shopping cart has a clean, contemporary look and a large, prominent checkout button.
Checkout Page
This sample site's checkout page has a single-column design devoid of distractions.
Monstroid 2 Pricing and Demo
Monstroid 2 is available for purchase at TemplateMonster for $95 and includes lifetime upgrades for a single site.
Because it directly affects whether you close a sale, trust is a crucial factor for many customers. This trust should encompass your theme preference as well. In this way, Sydney has historically been in the lead.
You'll be aware that social proof in eCommerce functions as a virtual "stamp of excellence." Due of this, Elementor formally recommends Sydney's layout design. Additionally included is the drag-and-drop page builder plugin, giving you access to a wide range of industry-leading site design tools.
Sydney offers one-click imports of its demonstrations if you're hoping to get started right away; this is perfect if you want your eCommerce business to start from a strong foundation.
Sydney also comes with a number of useful features that might save you time, like a set of strong theme options and the ability to be fully translated. All of this is provided without charge, while a premium version is also offered.
Overall, Sydney can satisfy your requirements for your preferred eCommerce theme. It gives the power of the Elementor plugin behind the scenes and has a tonne of fantastic features. And since it's entirely free, everyone should give it a try!
Key Features
Slider, Static & Video Headers
Blog Post Syles
Extra Elementor Widgets
Extended WooCommerce Features