Hey, there, Instagram lovers! Are you tired of losing your favourite Instagram Reels once they disappear from your feed? Or do you want to save those funny, inspiring, or adorable Reels and watch them later without an internet connection? Well, we've got good news for you!
Downloading Reels is not just about entertainment but also allows you to learn from them. Instagram Reels are a great way to discover new recipes, fashion trends, workout routines, and educational content. By downloading them, you can revisit them and learn at your own pace without social media distractions.
In this blog post, we'll show you exactly how to download Instagram Reels in your gallery, whether you're using an Android or an iOS device. We'll also share some tips on how to organize your saved Reels for easy access. So, let's get started and start saving those Reels!
Instagram Reels does not make it easy to download and distribute videos as TikTok does. This article will show you how to get Instagram Reels on your Android or iPhone.
Download Instagram Reels Video in Gallery
Follow these instructions to download Instagram Reels video in the gallery with music.
Open Instagram, search for the Reels video you want to download and open it.
Alternatively, go to a user's profile > pick the Reels tab, which is now located next to the IGTV tab > select the Reels video you'd like to download and open it.
When the video has finished loading, touch the three-dots symbol > Save.
Return to Instagram's home screen > tap your profile symbol > tap the hamburger icon > tap Settings > go to Account > go to Stored to access the saved Reels video.
Your recently saved videos may be found in the All Posts section.
Download Instagram Reels Video in Gallery on Android
The second technique is for Android phone users who want to save these short films locally on their devices. This is how you do it.
Download Video Downloader for Instagram – Repost Instagram from Google Play.
Open the program and configure it once it has been installed.
Return to Instagram after setting up the app and selecting the Reels video you want to download and open it.
Now select Copy Link from the three-dots menu.
The URL you just copied will be instantly placed into the newly downloaded Video Downloader for the Instagram app.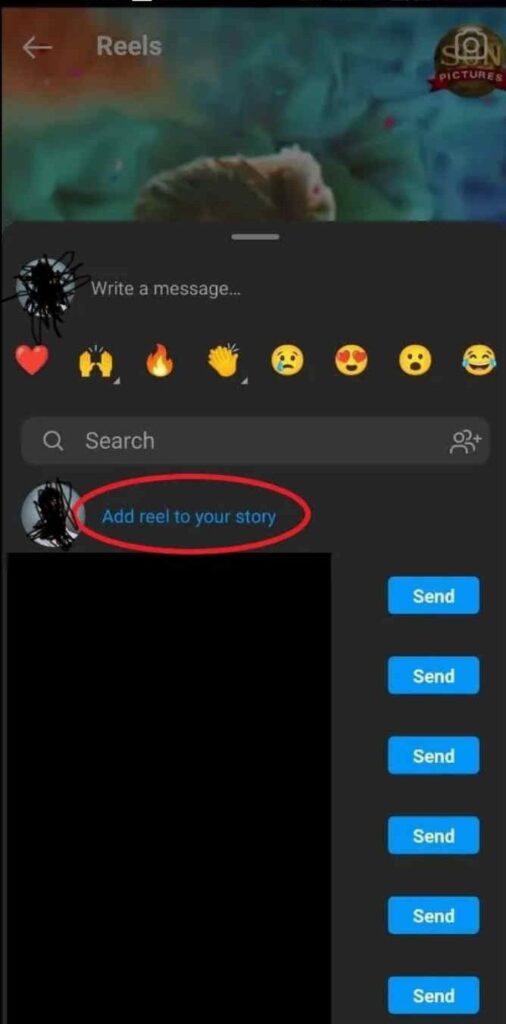 Now browse to the gallery on your phone and look for the Reels video. You may then use third-party programs to alter it or even share it with others.
Screen Recording Method
Finally, the last way we recommend is screen recording to save Instagram Reels. You can use this technique if you don't want to install a third-party program on your smartphone. Follow the instructions below.
Make sure that screen recording is enabled in the Control Centre on your smartphone. Customize Controls under Settings > Control Centre. Add screen recording now.
Open the Reels video you want to download on Instagram.
To access the control centre, slide up from the bottom of the screen.
To begin recording the video, tap Start Recording. Visit Instagram and see the video there. Stop the screen recording when you're done by touching the red bar at the top > Stop.
The video will be saved to the gallery automatically.
If you have an Android phone, you can record your screen using the built-in screen recorder (if your phone has one) or third-party software.
If your phone lacks a screen recorder, download Mobizen Screen Recorder from Google Play. Open the program and configure it once it has been installed.
Simply return to Instagram, play the video you want to download, push the floating screen recorder symbol, and then tap the camera button to begin recording.
When you're finished, use the stop button to end the recording. Your screen recording footage will be stored in your phone's gallery automatically.
Using Third-Party Apps
Copy the link to reels and visit these online tools to Download Instagram Reels Video in Gallery with music.
Paste the link below to any of the below-given websites, and download the reels.
InDown.io
Igram.IO
Conclusion
These are some of the most effective solutions for storing Instagram Reels videos on your Android or iPhone device. I hope this makes it easier for you to store your favourite reel videos on your phone. You can leave a comment if you know of another approach that you'd want to recommend to us.