If you are looking for some of the best WhatsApp tricks of 2023, then you have arrived at the correct place. Today, we will discuss some of the best and most incredible tricks you can try to impress your friends.
WhatsApp is a simple messaging app, but there's a lot more to it than just chatting with your buddies and exchanging GIFs. There are several entertaining WhatsApp techniques, ranging from hidden WhatsApp chatting capabilities to simple methods to customise your experience to look and function better for you.
The following tips and techniques are excellent ways to get even more out of WhatsApp, and they're all completely free. Some of the ideas may be familiar to you, while others may be new to you, so please read the entire post and apply these WhatsApp tips to your phone.
1) Hide yourself in WhatsApp Completely, become Anonymous
Did you know you can completely go anonymous without sharing any personal details out there? It is possible. Use the following Whatsapp method if you don't want everyone to see you online or view your status, photos, or account information:
For Android users: Select Menu > Settings > Account > Privacy from the drop-down menu. Personal data visibility options can be changed.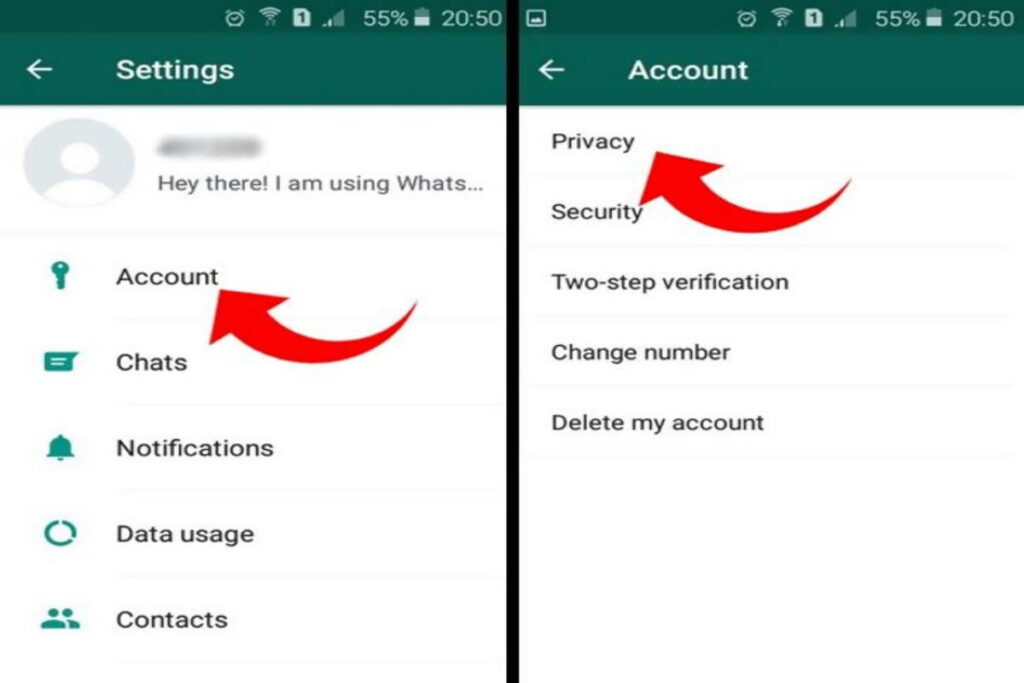 For iOS, go to Settings and select Privacy from the drop-down menu. Then make the necessary adjustments there.
2) Highlight a message
Sending texts using WhatsApp is one of our favourite tricks. Emoticons, bold font, italics, and strikethrough can all add emphasis to your writing. With text in between, *text* can make it bold, text.
Write the underscore indications on both sides of your text if you want your message to be in italics. Do you want the message in big letters? On both sides of the text, use the star key. Use twiddles on both sides of the |message| if you want the strikethrough type.
3) Sending a LIVE location
You may quickly share your position with someone at the touch of a button if you're meeting up with a buddy or want to make sure they know where you are.
Simply press the Plus symbol or paperclip next to the message box, then select Location, then Share Live Location. WhatsApp will then broadcast your location to the other person, letting them know where you are. It's a great safety tool to have if you're going somewhere unexpected or on a first date with a stranger and want to let a buddy know where you're going.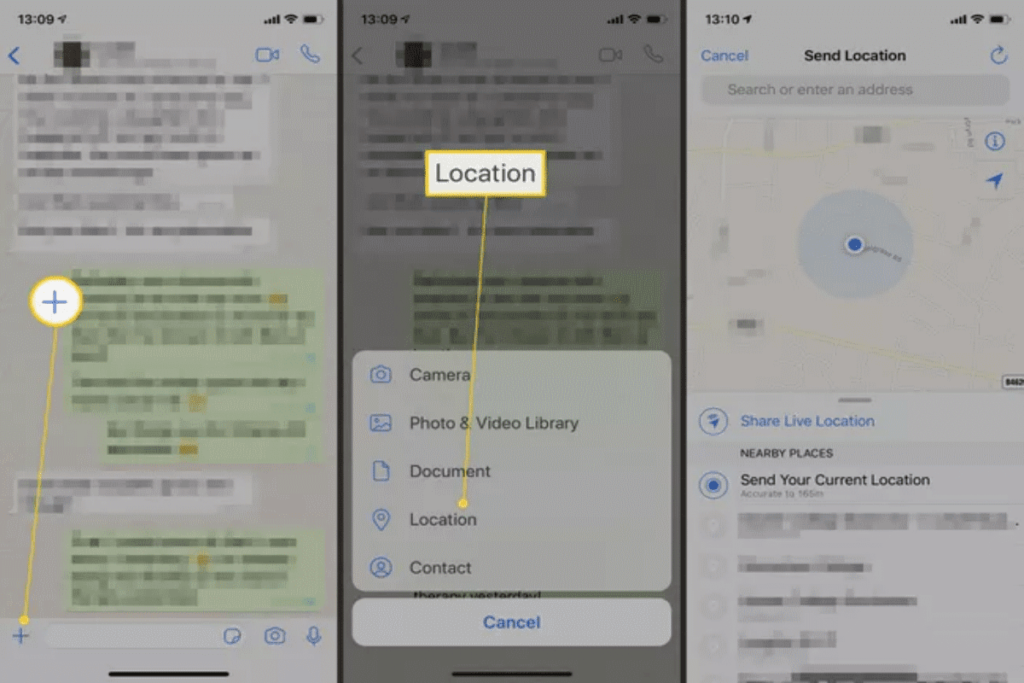 4) Sneakly Archive your Chats so that no one can find out
In the past, a special app called Kibo could be used to allow a type of WhatsApp hidden messaging.
Because that type of hidden messaging tool no longer exists, keeping your discussions private is a little more difficult. The best technique is to archive your conversations frequently. When you archive a chat, it isn't permanently deleted but hidden from your main window, making it more difficult to notice at a glance. In iOS, slide right to the left on a chat window to archive it, then hit Archive. To send a chat to the archive folder on Android, long-press the conversation and then touch the archive folder.
5) Replying to a Group Chat privately
Have you ever been a part of a group chat with your entire family or a group of friends? You've probably experienced occasions when you'd like to speak with someone quietly. You can obviously dig up your private one-on-one conversation or start a new one, but other options are limited. It's straightforward to use, similar to reacting to a single message in a private chat.
On iOS, tap More and then Reply Privately after pressing and holding a message in a group conversation. You'll be sent to a private chat with a text box below where you can quickly add anything you want to say.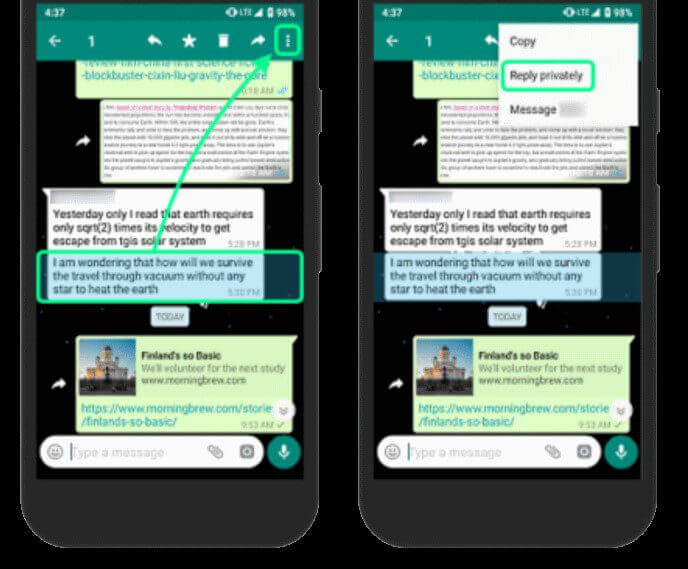 If you're using an Android device, press and hold the message, then tap the three dots in the upper right corner and select Reply Privately.
6) Save your Data, save your Money
Is your monthly data allowance from your cell phone provider limited? You can keep track of how WhatsApp uses your data in various ways. Select Settings > Data and Storage Usage > Media Auto-Download from the drop-down menu. Change the setting to Wi-Fi only to ensure that material is only downloaded while you're connected to a Wi-Fi network.
To find out how much data you've used so far, navigate to Settings > Account > Data Usage > Network Usage.
7) How to be always Online on WhatsApp
Want to be viewed as 'online' on WhatsApp at all times? You can't do it on your phone, but if you join the WhatsApp online app, you can do it. It syncs everything from your phone and helps you appear accessible at all times. This can be rather handy for some people. It also implies that you can use WhatsApp on your iPad.
8) Searching on the Chat
While speaking on WhatsApp, it's easy to get carried away, and messages pile up quickly. You might go back and browse through your chats if you realise you wanted to save something for later, a little too late.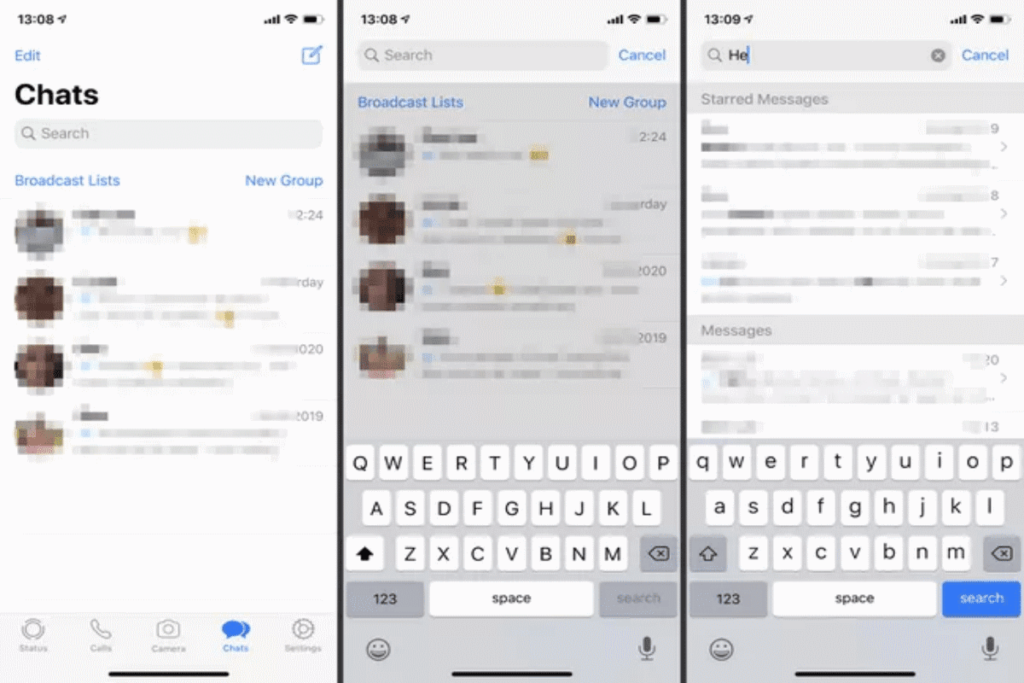 Simply hit the search icon or put something into the search field to look something up. It will search through your WhatsApp conversations and present you with the results immediately. To get to the message you need, tap it.
9) View the Message Once and Delete
You may make a text or image you transmit in WhatsApp "view once" for further Privacy. If you provide this indication before hitting Send, the photo or text will vanish when the recipient reads it.
This optional tool works similarly to Snapchat and is useful for transferring passwords and other sensitive information.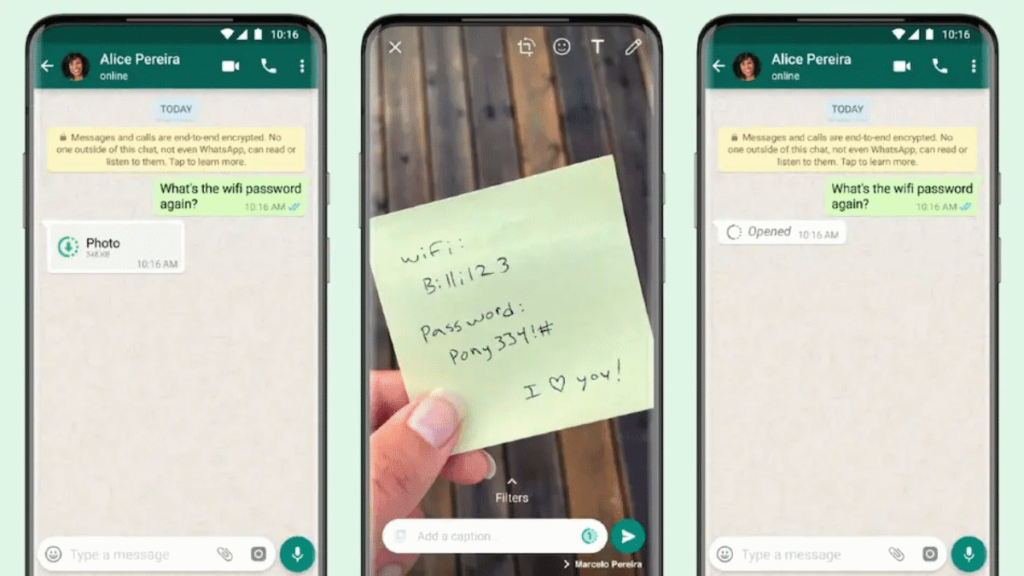 Like everything else you send in WhatsApp, view-once messages are encrypted end-to-end so that no one can see them, not even the app's creators. The self-destruct option gives an extra layer of security by preventing anybody from saving, forwarding, or seeing these communications or photographs.
9) Display the Message in a Bubble, like the messenger
You've likely used Facebook Messenger. A bubble appears when someone sends a message. The same thing occurs here, where you may talk without using Messenger.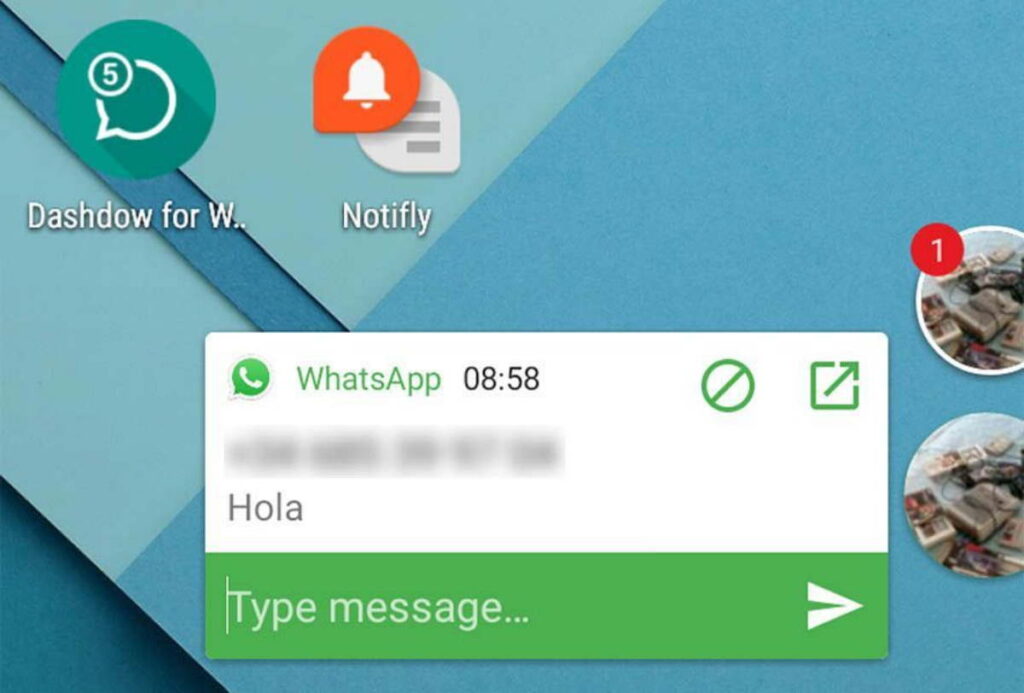 When someone sends you a message, a bubble will appear on the screen, and you may reply from there. As a result, this is likewise quite nice. To do so, go to the following website and download Whats Bubbles.
10) Send Messages without creating a WhatsApp Group
The message will be sent to each of the recipients you specify. Furthermore, the message will be delivered to all relevant contacts normally. Only you and the other contacts on the list will see their responses. To send a mailout, navigate to Chats > Menu > New broadcast.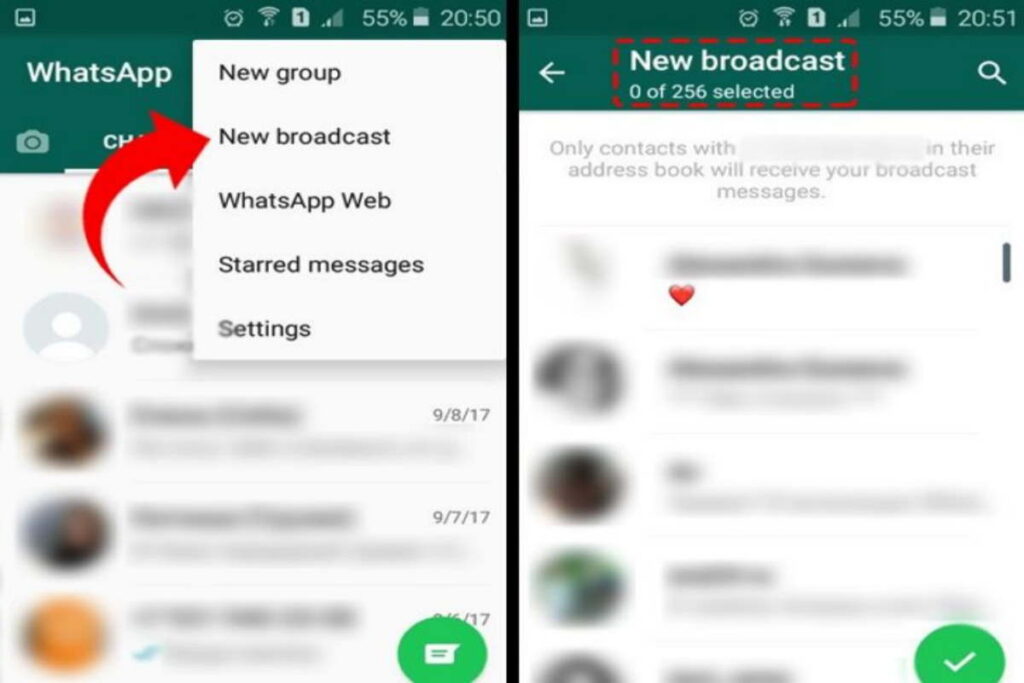 Enter the receivers' names by pressing "+" or typing them in manually. This is also one of our personal favourites when it comes to WhatsApp chat tricks and hacks.
TheseIn conclusion, these are the best WhatsApp tricks you should know in 2023. With these tips, you can make the most out of WhatsApp and stay connected with your friends and loved ones. So, go ahead and try them out!
Also Read: How can I join a WhatsApp Group Without any Link?