Most affiliate marketers don't know what they're doing. This is understandable given that the internet, in general, has made information easy to come by.
With affiliate marketing, there is often a lack of direction and information on getting started. To succeed in any market, it is important to distinguish yourself and emerge as the most competent among all the other companies in your niche. Follow these four steps to start your AM business on a good note: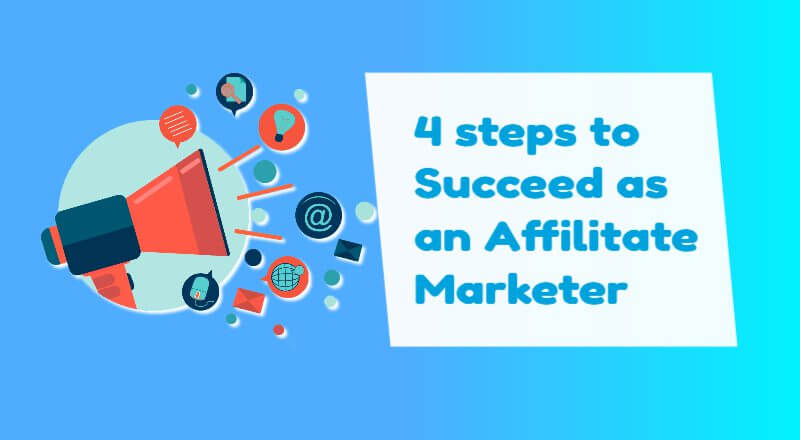 Create A Plan
Start small. Start slowly if you want to build a full-blown business out of affiliate marketing. Think of affiliate marketing as a way to supplement your other income. You can use it to boost your passive income streams.
Start with a small campaign and work your way up to a successful long-term affiliate marketing strategy. It's a great way to build your brand. Start slowly if you want to build a full-blown business out of affiliate marketing. Your job is to provide your readers with the best information available. Focus on providing quality content that's easy to digest and shareable. Focus on content that your readers will be interested in. Do keyword research to figure out which topics are going to sell the best.
Create a professionally designed website
Having a website for an affiliate marketer is a necessity. With attractive design and user-friendliness, your website can do the marketing for you. One of the primary purposes of hiring an affiliate marketer with a website of their own is to attract a larger stream of traffic. With more and more people entering the Internet space, a website would act as a status symbol for growth and establish your business as an authentic one to potential merchants.
Once you've got a decent idea of what to write about, the next step is to set up a site that's attractive and visually appealing. Don't get too caught up with the details. Don't overthink it. You don't need to make it perfect.
It's an online business – as such, it's going to be imperfect. You're not your product; you're providing a platform for your readers to engage. What are the things that make your website visually appealing? What do you want it to represent?
If you want to grow your online business, make your website the best it can be.
Do you have clear call-to-actions and clear information about how your readers should act upon the information? This is the most important thing you can do for your site.
Link up with a reliable hosting company
If you want to run your affiliate marketing campaign, you are going to need a place to show your affiliate products and how to use them. You need to be able to show your affiliate products and have a place to promote your affiliate marketing campaign. You need a web hosting company that has web servers; they are also known as web hosting providers.
The main function of web hosting providers is that they provide a server, so you can load an operating system, and you can load your website. So, you are going to require web servers. You also need to choose a web hosting company to take care of your web servers. Your web servers have to be really well taken care of and they will be reliable. So, it will be better if you choose a web hosting company with a lot of servers, so you can use the same servers for your affiliate marketing, and you can share those servers.
Set up an autoresponder system
An autoresponder is a great tool for an affiliate marketer to use as it not only gives them added reach and accessibility, but can help to improve their affiliate marketing. We're looking at how to put in place an autoresponder system with Succeeding as an Affiliate Marketer.
Almost all good websites have an autoresponder. An automatic responder would help retain your existing consumer base by providing quick responses when they ask any questions and increasing your percentage of referrals.
Have an advert tracking system
Maximising traffic is a goal you want to achieve consistently if you want to increase your commission. You can launch multiple advertising campaigns, but there's one catch. Many firms are prone to losing large chunks of their overheads to unprofitable advertisements, so it's important to distinguish which of your campaigns are profitable using an advert tracker.
To conclude, you need to make sure that your website is equipped with a secure virtual infrastructure to launch your Affiliate Marketing business on a great note.