4 Steps to Succeed as an Affiliate Marketer
Affiliate marketing (AM) is one of the fastest-growing industries, which results in increasing competition for your own business. In order to succeed in any kind of market, it is important to distinguish yourself and emerge as the most competent among all the other businesses in your niche. Follow these four steps to start off your AM business on a good note: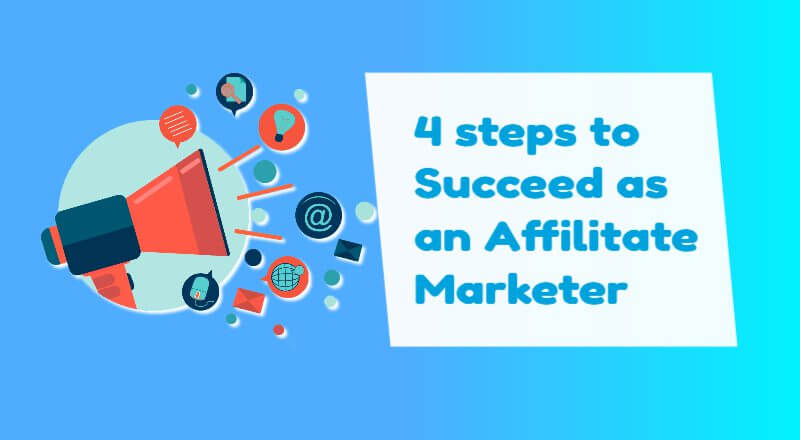 Create a professionally designed website
Having a website for an affiliate marketer is a necessity. With attractive designing and user-friendliness, your website can do the marketing for you. One of the main purposes of hiring an affiliate marketer with a website of their own is so that they attract a larger stream of traffic. With more and more people entering the Internet space, a website would not only act as a status symbol for growth but also establish your business as an authentic one to potential merchants.
Link up with a reliable hosting company
A reliable host is important for a reliable website. You need a company to provide technical assistance quickly and of high quality, in the case of any problems.
Set up an autoresponder system
Almost all good websites have an autoresponder. An automatic responder would help retain your existing consumer base by providing quick responses when they ask any questions and increase your percentage of referrals.
Have an advert tracking system
Maximising traffic is a goal you want to achieve consistently if you want to increase your commission. One way you can do this is by launching multiple advertising campaigns, but there's one catch. Many firms are prone to losing large chunks of their overheads to unprofitable advertisements so it's important to distinguish which of your campaigns are profitable using an advert tracker.
To conclude, you need to make sure that your website is equipped with a secure virtual infrastructure to launch your Affiliate Marketing business on a great note.