Make Money
What is a Turnkey Website? Pros and Cons Explained
A turnkey website is one that is ready to use. It's a pre-built template website with all the features, content, and hosting already set up. As a user, you don't have to do much to set it up and keep it running. A turnkey website is designed to give users a quick and easy way to have their website up and operating with minimal effort, time, and money. You can do many different things with these websites, like sell things or give information about a certain topic.
How to Proceed With Buying a Turn Key Website?
First and first, you need to decide whether you want to buy a website business. As a result of this stage, the buyer (that's you) must authorise a transaction via an online payment gateway or send money via money order, as is more traditional. This is the most secure and trustworthy method of transferring funds offline. Be cautious about cashier's checks, especially those drawn on banks you aren't acquainted with. For the sake of argument, I will say that I prefer to send money when purchasing turnkey website businesses via online payment gateways (PayPal is my preferred option).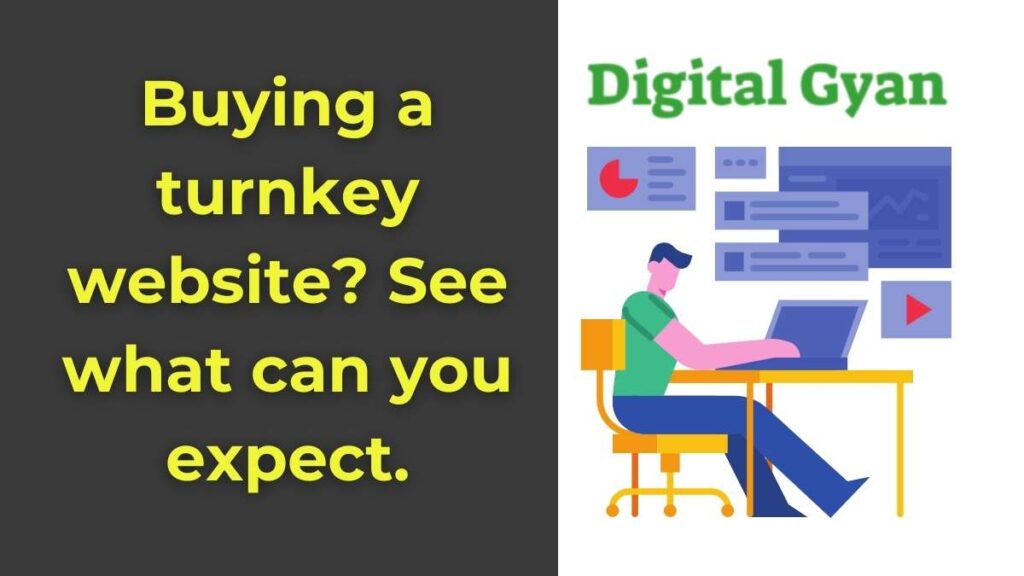 Pros of Turnkey Websites
Fast Setup: One of the main advantages to using a turnkey website is that the setup process is incredibly fast. You don't need to go through the hassle of setting up all the technical aspects of a website. The website is already built and pre-populated with all the necessary content, and you just need to add your own content and tweak the website to suit your needs.
Affordable: A turnkey website is usually quite affordable compared to the cost of setting up your own website from scratch. Since the setup process is very fast and easy, you don't need to spend time and money on hiring developers or designers to set up the website for you.
Easy to Use: Most turnkey websites are designed to be user-friendly and easy to use. You don't need to have any technical skills or knowledge of web development to use the website, and you can usually get up and running in no time.
Increased Functionality: Turnkey websites typically come with a number of useful features and functionalities that you can take advantage of. This includes SEO optimization, payment gateways, and even email marketing capabilities.
Cons of Turnkey Websites
Limited Flexibility: One of the drawbacks of using a turnkey website is that you have limited flexibility when it comes to customizing the website. The pre-built design of the website might not give you the exact look and feel that you are looking for, and you may not be able to add the exact features and functionalities that you want.
Lacks Unique Elements: Since the website is already built and pre-populated with content, it may lack any unique elements that you want to add. It may also be difficult to differentiate your website from other similar turnkey websites, making it difficult to stand out from the crowd.
Potential Security Risks: Turnkey websites may pose potential security risks if they are not properly maintained and updated. The pre-configured settings may include vulnerabilities that open the website up to hackers and other cybercriminals.
Conclusion
Turnkey websites can be an excellent choice for people looking to have their website up and operating quickly and easily. But, before making a decision, it is critical to understand the benefits and drawbacks of having a readymade website. When selecting whether a readymade website is the best option for you, consider your personal goals, demands, and budget.