A parked domain is a domain that is registered but not being used. The domain owner may choose to park the domain because they do not have a website for it yet.
Some people choose to park their domains because they may have plans to develop the domain in the future. Others park domains as a way to protect their brand. By registering a domain, they are preventing others from using that domain for malicious purposes.
Some domain registrars will offer services to help you park your domain. This can include providing you with a landing page or forwarding email and web traffic to another site.
If you're not using a domain, there's no reason to let it go to waste. Parking your domain can be a good way to hold onto it until you're ready to use it.
While they can be attractive to some, they may not be the best choice for everyone. Here are some reasons why you might want to avoid using a parked domain:
They can be expensive to purchase and maintain.
They may not be as search engine friendly as domains hosted on a server.
They may not have the same branding potential level as domains incorporated into websites.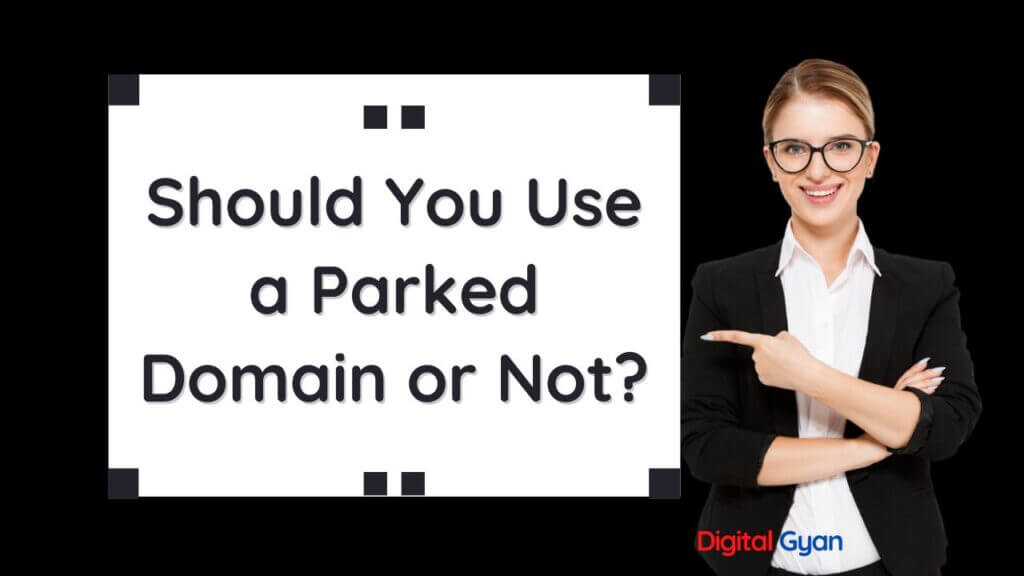 Why Use Parked Domains?
To park a domain, you need no hosting. Parking is usually offered with the registration service at many registrars, and many specialised services offer domain parking. There are two reasons why it makes sense to park a domain.
If the domain was used before, then there are probably many links pointing to this domain. This means that some users will follow the link, and instead of getting a "Page not found" error, they will land on a page with some ads related to the domain name.
The other, more important reason for parking a domain is when the domain is some popular keyword or search term. Many intentionally or unintentionally, people type directly into the browser's address bar. The browser tries to find the website and automatically appends the.com domain. The browser will display the associated website if there is a domain with this search query.
If the domain is parked, you will get a "strange" page with some ads probably related to the domain name. There will be no helpful content. And because you are curious, you will likely click some ads. This is it. This is the shortest way to get somebody to click the ad. Of course, since there is no content, such a parked domain does not rank in search engines.
Benefits of Using Parked Domains
There are many benefits of using parked domains, including:
Increased brand awareness and traffic: A parked domain can help increase brand awareness and traffic to your website. If you have a popular domain name, people may type it into their browser out of curiosity, even if they don't know your website exists. If your domain is relevant to their search, they may also find your website through search engines.
Protect your brand: Registering multiple variations of your domain name can help protect your brand and prevent others from registering similar domains. This can help reduce the chances of cyber squatting, typosquatting, and other forms of domain name abuse.
Generate revenue: Parked domains can generate revenue through advertising. When you park a domain, you can choose to display ads on the domain's web page. When someone clicks on one of the ads, you earn money.
Forwarding to your website: Parked domains can be used to forward visitors. This can be useful if you have multiple domains and want to direct visitors to your main website.
Prevent domain name theft: Parked domains can help prevent domain name theft. If you have a popular domain name, someone may try to register it in their name. By parking the domain, you can prevent this from happening.
Parked domains can be a valuable asset for your business. If you have a domain name that you're not using, consider parking it to increase brand awareness, generate revenue, or protect your brand.
Parked Domain or a Working Website?
Creating a simple website with helpful content is a far better option if you have an attractive domain that gets some traffic. Not only will the website be indexed in search engines, but the user visiting this domain will also get some useful content and will not leave the site immediately. You can still put some ads on this site, and they will more likely complement the content than stand out.
You don't have to be an expert in web design to create a simple website. With the help of some popular CMS like WordPress or Joomla, it is straightforward to create a website quickly. And anybody can write some text about almost anything. You don't have to be an expert in this field, you only need to find resources, study them, and then you can quickly write about it.
Domain parking might be an easy way to do something with the domain. But a far better approach is to create a simple website and offer some helpful content.