WordPress
Top 5 WordPress Image Optimisation Plugins
Images may enhance the user experience on your website, strengthen your brand, and provide you with more marketing materials. However, too huge photos might slow down page loads, which harms your SEO and annoys your visitors.
Reducing the size of the images and altering how your website loads images accomplish this. The procedure might take a while if done manually, but WordPress users can employ image optimizer WordPress plugins to simplify their work.
By optimising your photographs, you may avoid these problems and use all the advantages that images offer. Therefore, we are providing a list of the top 5 WordPress image optimization plugins.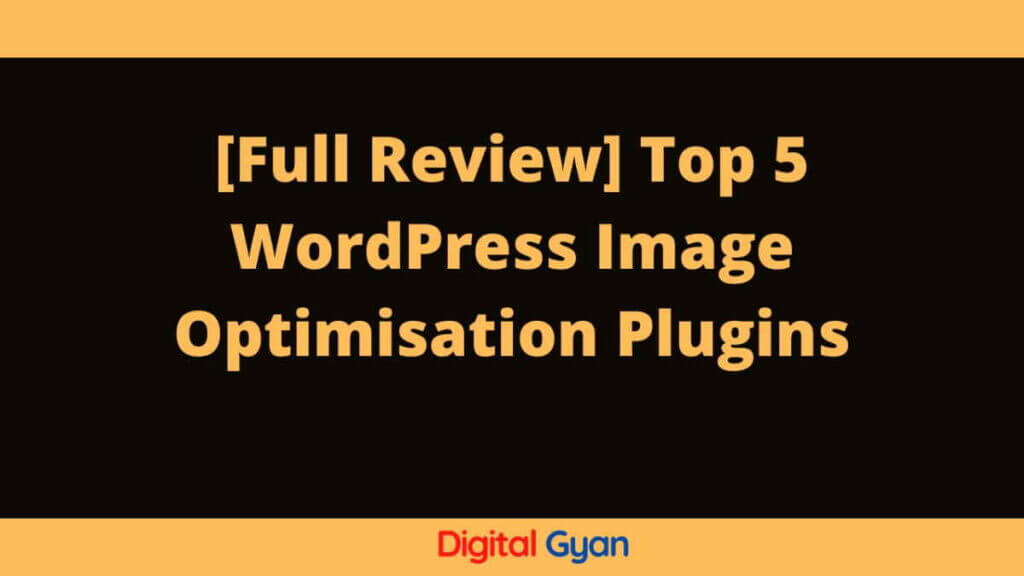 What is an Image Optimization plugin, and Why is it used?
Image optimization is minimising the size of your photos' files without compromising their quality in order to keep your website load times as quick as feasible. Also included is image SEO. Get your decorative and product photos in image searches on Google and other image search engines.
Pages take longer to load since images make up most of the page size. According to data from HTTP Archive, unoptimized pictures account for an average of 75% of the weight of a webpage. The performance of your website may suffer as a result.
A key component of effective eCommerce web design is image optimization, which reduces the size and weight of your webpage.
What are the benefits of using an image optimization plugin?
The following are the advantages of using an image optimization plugin:
Faster Webpage Performance
There is image optimisation for desktop and mobile to help web pages load more quickly. For shoppers, they improve the shopping experience. Your bounce rate might rise by 103% if there is a two-second delay in your website's pace.
The speed of your page's load depends on its content. It's frequently explained as:
The amount of time it takes for the content on your website to load and the time it takes for your browser to get the first byte of information from your web server is known as "time to first byte" Google has claimed that one of the factors utilised by its algorithm to rank pages is site speed.
Improved Web-Browsing Experience
The user experience of a visitor depends on page speed. People can feel delays as little as 1/10th of a second. Anything beyond that doesn't feel "immediate" to me. One second is all it takes for a person's mental process to be disrupted.
Top 5 WordPress Image Optimisation Plugins
You may use a WordPress image optimizer plugin to compress and optimise photos for optimum speed to get the best SEO ranking. The Top 5 WordPress Image Optimisation Plugins are:
Optimus
Optimus upsizes uploaded WordPress pictures by 70% if bandwidth is an issue. The plugin does this by submitting your site's image files to the Optimus server and receiving new, smaller ones in return. Since it is lossless, the photographs' quality won't be affected. Additionally, it eliminates the need to compress the photos on your own server physically.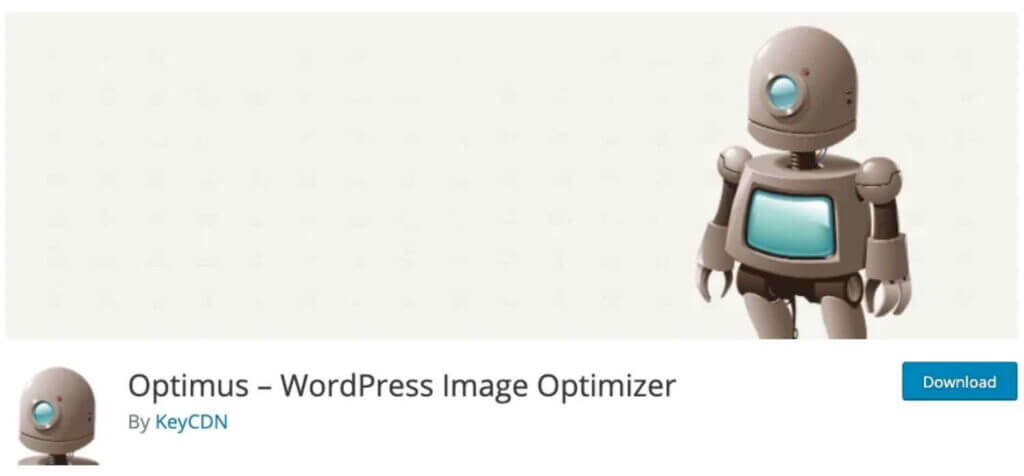 Optimus is a hands-off solution that improves your site's page performance by automatically processing the photos as they are uploaded to your WordPress site. If you choose, you can halt the automated optimization.
Main Feature:
Automatically process and compress the images as you upload them.
The free version is available to try.
Enables HTTPS connection to Optimus Servers. Hence your images are secured.
Lossless compression of images, so quality doesn't degrade.
Suitable for handling multiple websites.
Price
Optimus HQ ($29 per year).
Optimus HQ Pro ($149 per year).
EWWW Image Optimizer
The finest WordPress picture compression plugin is EWWW Image Optimizer. It is simple to use and can instantly optimise any photographs you provide. Additionally, it may bulk-compress and optimise the previously submitted photos.
Despite the fact that your photographs are being compressed, it won't be easy to identify the difference in quality between compressed and uncompressed images.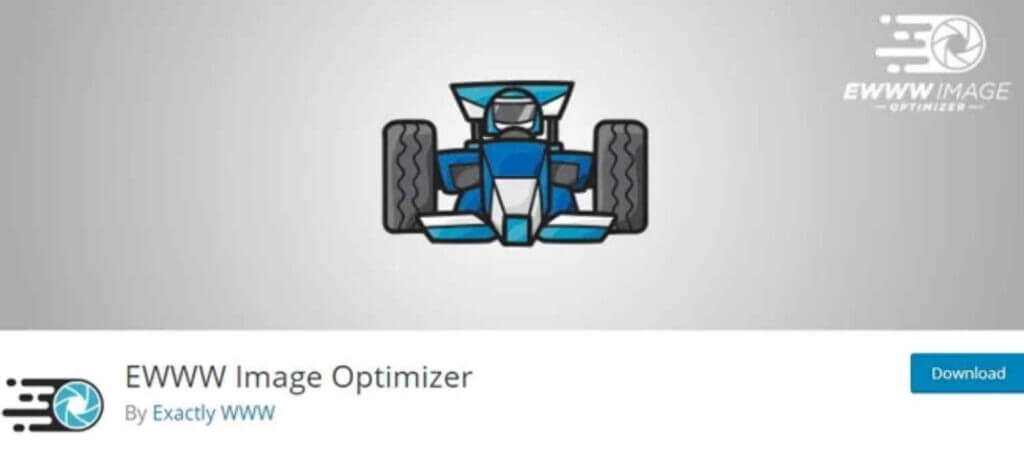 Additionally, the entire compression and optimization process is automated. This covers lazy loading, picture resizing to meet the appropriate size page and device, and even conversion to the next WebP image format.
Main Features:
Support JPG, PNG, GIF, and even PDF optimization.
A free version is available to try.
Caching, CSS/JS, and Google Font optimization are included, which help your site load even more quickly.
Excellent Customer Support Team.
Includes Image Optimization CDN distributed over the network for faster loading.
Price
One time $99
ShortPixel Image Optimizer
The dashboard of ShortPixel makes it easy and quick to select your compression method, manage picture backups, and resize huge photos. There are several other tabs with sophisticated features.
Lossless and lossy image compression options are provided by the freemium image optimization plugin ShortPixel.
Lossy compression, which results in substantially smaller files but somewhat inferior image quality, involves deleting some data from the file. Try ShortPixel if you're trying to decide between these techniques.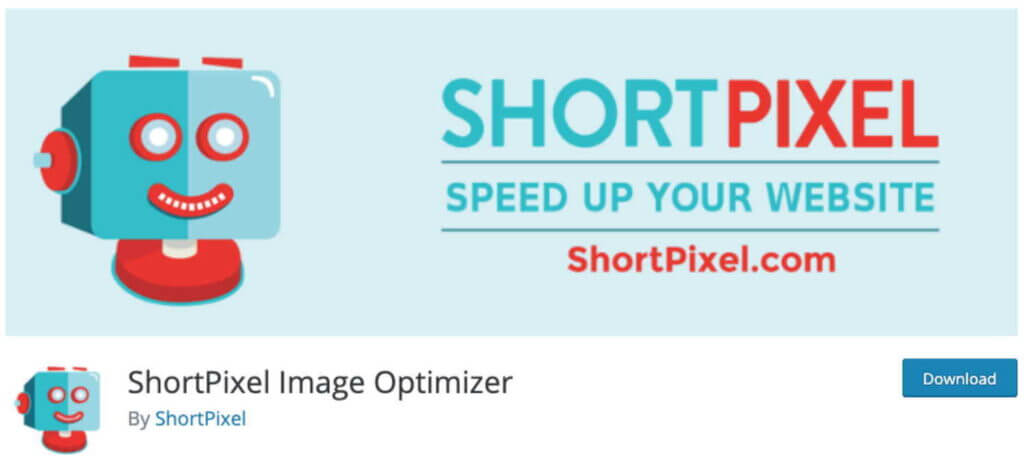 You can only compress a maximum of 100 photographs each month with the basic free account; to raise this cap, you must subscribe to one of their premium plans.
By just clicking a button, you may convert PNG to JPEG and vice versa.
Main Features:
Supports CMK to RGB conversion
Image rescaling is available.
Compression for JPG, PNG, GIF, WebP, AVIF, and PDF files without any size limits.
Free version allows 100 images per month.
Both Lossless and Lossy compression are available
Price:
$3.99 per month for 7,000 images per month
$8.33 per month for 16,000 images per month
Optimole
Another great selection for a WordPress image compressing plugin is Optimole.
This plugin requires a short account setup and API key set up in order to use. It then provides you total control over your picture optimization and is simple to use.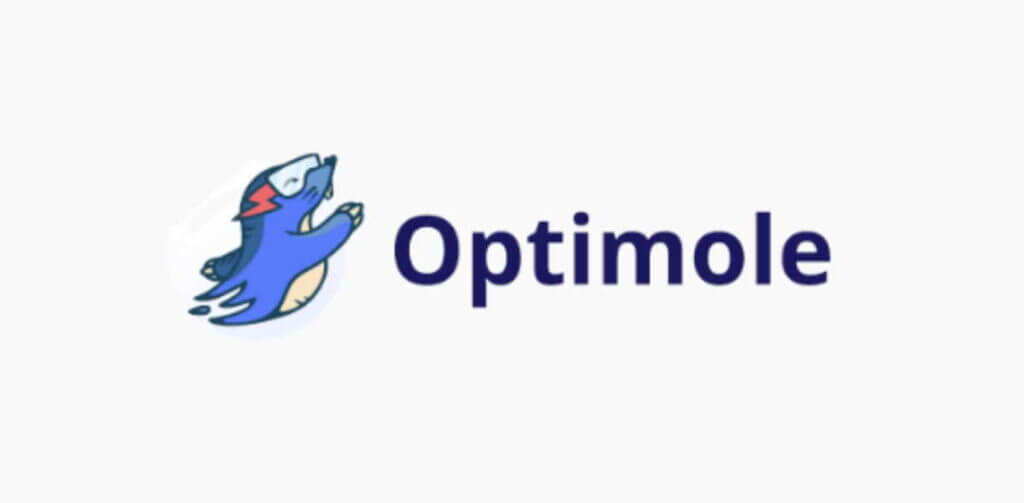 Optimole is powered by an image CDN, so regardless of where your visitors come from, your photos will load swiftly. With a CDN, your photos are real-time optimised and sent to website users at the ideal size.
Main Features:
The image is CDN optimized.
Adjust compression quality, large image resizing, lazy loading, and more.
Watermark your images.
Price:
Paid plans start at $46.02 per month.
Yearly start at $22.50 per month.
WP Rocket
The top WordPress caching plugin available is WP Rocket. It will make your website blazingly fast and is highly user-friendly for beginners.
WP Rocket has tools for image optimization, including lazy loading that only loads pictures when they are being viewed.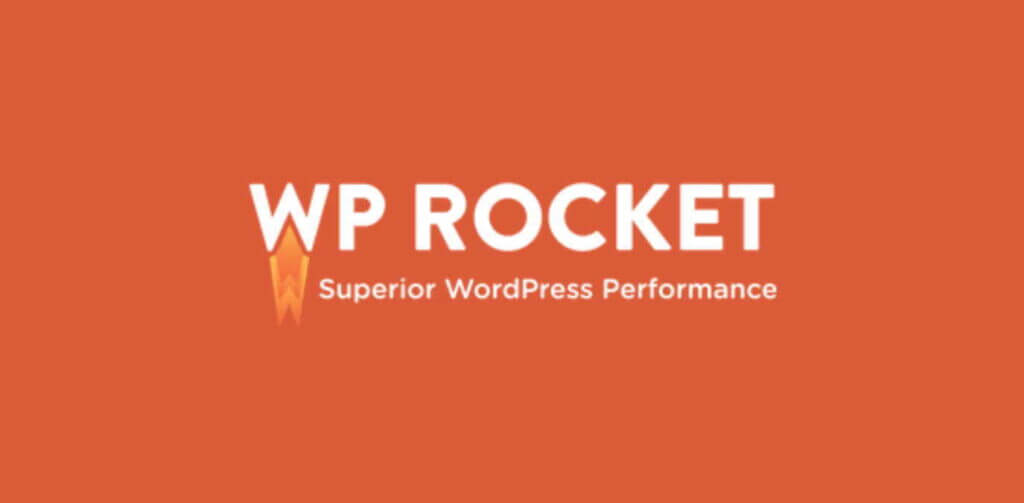 They also created a plugin by the name of Imagify. With just one click, you can optimise all of your photographs with this plugin. Additionally, it allows you to restore your photographs to their original size and resizes them as needed.
Main Features:
Optimize as per your choice
Restore the image whenever required
Lazy Loading supported
Supports caching
Price:
$49 per year.
$99 per year.
$249 per year.
Downsides of using the WordPress Image Optimisation Plugins
To make an informed choice for your website, you need to consider a few crucial factors before using WordPress plugins. While plugins may seem like a developer's paradise, there are also certain drawbacks to consider. These consist of:
Limited functionality
Utilising a plugin has its drawbacks, one being that you are constrained by the features and configuration options it provides. The good news is that so many choices are available that it's typically easy to discover something that meets your needs.
Can conflict with other plugins
Because plugins are so useful, it's simple to become overly dependent on them. Sadly, that isn't a wise move. Plugins can have compatibility problems with other plugins on your website. This can lead to malfunctioning features or possibly the shutdown of your website.
We advise utilising just the plugins you actually need and checking the website after each addition of a plugin to ensure that everything works together.
Vulnerability increases
Not all plugins are created to the highest standards or updated often, leaving your site open to hacking. WP White Security estimates that plugins are responsible for 54% of all known WordPress vulnerabilities.
Utilizing the above plugins that have already been discussed and approved by other users is advised.
Conclusion
We really hope that you find our review of the Top 5 WordPress Image Optimisation Plugins to be helpful. EWWW Picture Optimizer is the finest option if you seek the best image compression plugin.
Please share this post with others if you enjoyed it. Please leave a remark if you have any questions. Keep visiting DigitalGyan for more such awesome content.