Social Media
Instagram Tips and Tricks to Make Your Profile Eye-catching
Instagram has become the most popular social media marketing and ad posting source. Besides providing sheer entertainment for all, this platform is widely used as a marketplace for selling various products and services.
The noticeable features of Instagram are profile aesthetics, color scheming, and attractive visuals. These factors form together to present an image of individuals, shops, or brands through the appearance of a profile.
In human psychology, everyone wants to leave a positive impact on people who visit their profile. This aspect becomes even more crucial when discussing marketing and selling products.
Because in the case of digital media marketing, we're talking about a business profile.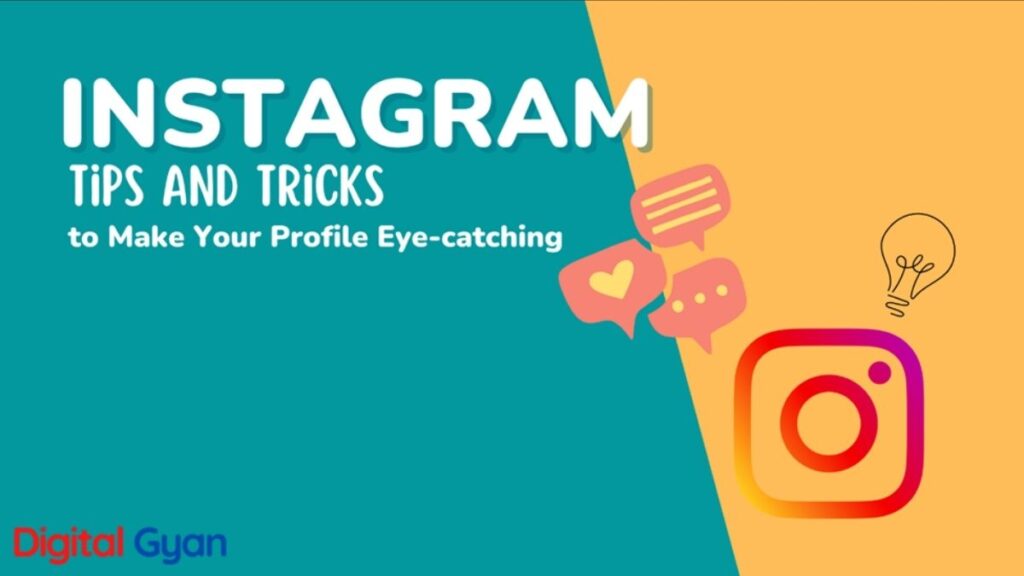 Planning to build an attractive Instagram profile may require regular modifications that reflect your style.
All the appearance should match your business and its purpose to portray yourself as a successful digital marketer.
This article has mentioned some practical tips and tricks to make your Instagram profile eye-catching. We will also discuss the most noticeable areas of an Instagram profile from a visitor's perspective to achieve the best outcome.
●       Attractive Username
Username imposes an impression to define your products or services. If you're running a business profile, the similarity between your brand name and username is significant.
Your Instagram handler is the source to bring the audience to your account.
People always try to make a unique Instagram handler that defines the name of their profile or brand. It should be concise and straightforward, which is good unless someone already takes it.
To create a username, we can also mention any invisible character, which helps maintain the Instagram handler's uniqueness.
The actual name in the handler will appear, but the unwanted characters like underscores or full stops won't be visible.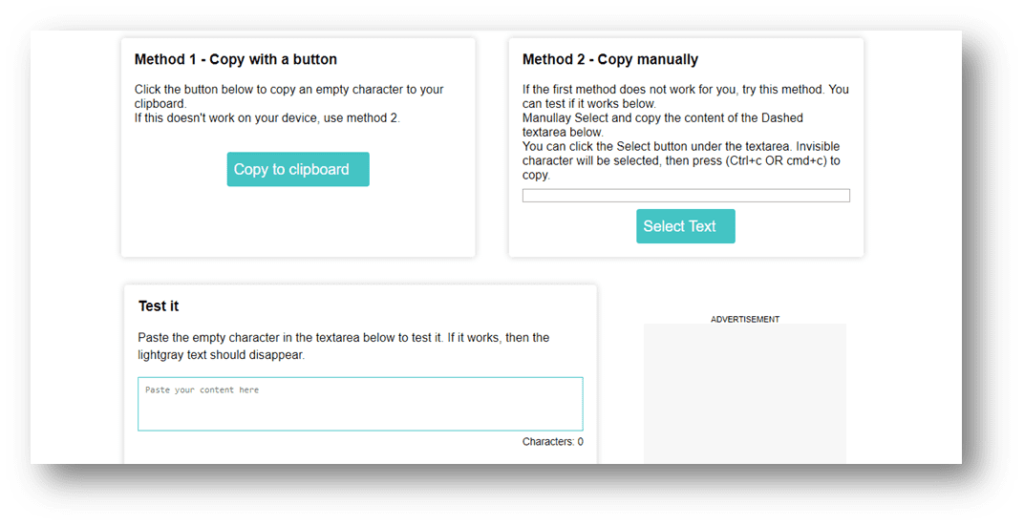 ●       Post the Best-Quality Photos
Instagram is all about posing photos and videos. The interface of this platform is designed to show full content in the form of visuals. Even if we're following someone on Instagram, it's probably because of their photos.
That is why you must choose photos that portray your photography skills. You can add a series of images with Instagram's option to upload multiple pictures in one post.
This feature can perfectly work if you have taken a panoramic photo.
Aspects like color radiant and photo resolution matter immensely when posting something online.
Digital marketers always post clean and attractive-looking pictures of their products that compel people to click on them. In comparison, service providers rely on infographics to present their offerings.
●       Stick to a Niche
If you're trying to promote your profile on Instagram, you should stay focused on a specific kind of category. Yes, it matters a lot more than you think.
Anyone on Instagram follows an account because they are relevant to their taste or interest.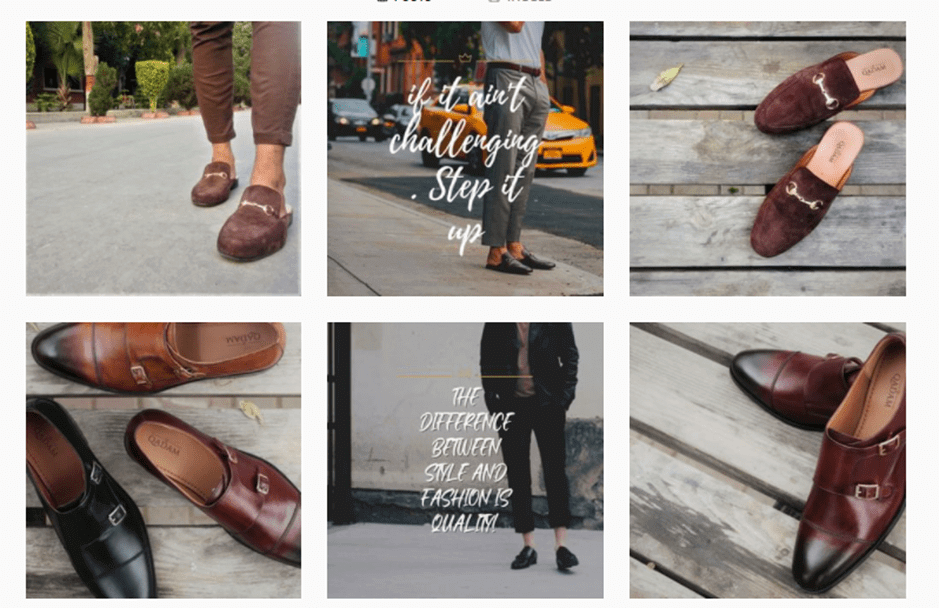 For example, if you're marketing fashion and clothing products on Instagram, your account should present it from its name and photos. This way, followers from the fashion niche will be attracted to your posts.
In the beginning, the number might be unstable, but it would gradually grow, and you'll notice that almost 95% of your followers belong to the same community.
●       Captions and Bio
Instagram is not all about photos and videos on the interface, but these posts are incomplete without the caption.
Unlike Facebook or Twitter, the caption won't appear while scrolling around the timeline. Instead, the caption is visible once you open a photo to appear full screen on Instagram.

The caption should not be all about promoting or crediting someone for the post. Yet it should define what is being portrayed in the picture.
The same technique should be considered while writing a bio. But you have to be more concise and straightforward in a bio as it has a character limit.
The text reverse strategy is pretty popular to feature aesthetic words and attractive phrases in the caption of a photo.
This feature grabs your audience's attention to focus on something that looks different yet interesting.
●       Hashtags and Location tags
Want to appear in the spotlight and reach out to your targeted audience? Mention hashtags in your Instagram posts.
This technique is effective yet might be considered spam if the featuring tags in your caption are not relevant to your image or video.
If you have posted a car picture, the caption can feature tags like motor, automobile, vehicle, etc. Most people on Instagram follow hashtags to check out their favorite content's latest posts.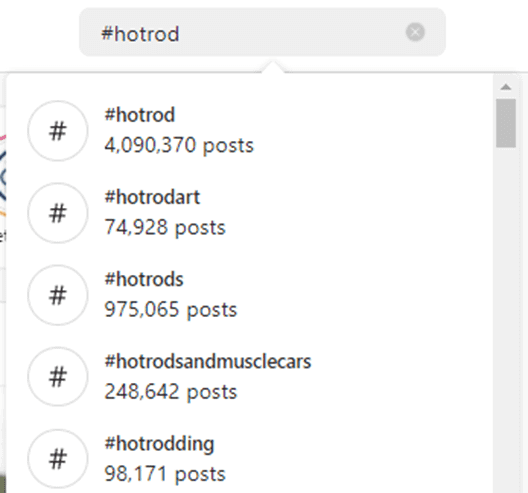 Besides that, location tags are also effective for promoting your posts and profile. While posting a picture or video, you'll find an option to add a location.
Instagram users often search for a specific place, and pictures appear in that location. Like hashtags, location tags can be considered a form of spam unless they are relevant to the scenery or sport featured in the post.
●       Grid Image Posting
The most popular and trending way to catch your visitor's attention is by featuring a grid layout image in one. This technique involves creating a grid layout of three, six, or nine images to display one big picture. The example can be shown in the figure: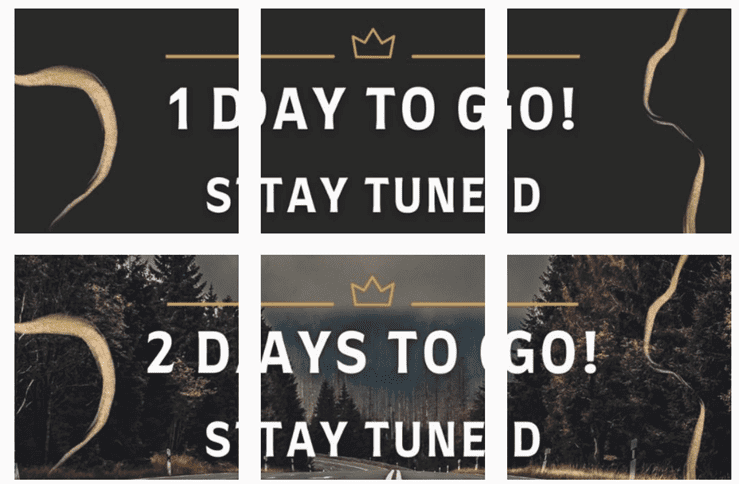 Choosing the best quality images for making this kind of display is recommended. Such posting is not very effective in the timeline view.
But if someone visits a profile, they'll get a broad idea about your profile by just scrolling down and finding such an image layout.
Such imagery performs like a banner or covers to state exclusive offers if you're running a business profile.
Avoid excessive use of this technique, as one grid layout pic after every 18 posts are sufficient to make your profile look attractive.
●       Instagram Story Posting
Sharing your photos or posts on stories is the easiest way to publish your profile's content conveniently. Instagram users prefer to go through stories rather than through each profile to check their content.
Instagram stories are a great way to remain engaged with your account. You can also feature a link to your business website in the link to promote the reach of your online business.
Promoting your website through Instagram stories is more effective than featuring a link in posts.
●       Use the editing skills
Instagram offers numerous vibrant filters to apply to your pictures. This feature is available in timeline posting and story posting.
Instagram provides a wide range of filter settings, allowing you to mix more than one filter to make your custom effect.
You'll also find options to add blur effects, increase brightness, and improve the sharpness of your image.
All these settings can bring significant changes to make your timeline more eye-catching for visitors at first sight.
●       Follow a color theme
It is unnecessary but still an effective technique to make your Instagram profile look apart from others. If you're running a business, there must be a specific color theme that works for the background or product packaging.
For example,
if you're selling skincare products, bright colors like pink, peach, or white would make more sense. The easiest way to find your ideal color theme is by analyzing your brand or profile picture's logo.
The most prominent color in your display picture should be portrayed in other posts.
Conclusion
Social media marketing has become a popular technique to sell products and services. It is almost free on every platform, and all you need is an effective marketing strategy with an attractive profile.
Platforms like Instagram are gaining users every day, making it a huge consumer market and entertainment platform.
Applying strategy at such a forum can grab a vast audience to grow your business.