Featured
What is Human Resource Information System?
Human Resource Information System – HRIS or just HRIS is basically a technological software system that manages an organization's human resources activities.
By automating the process of creating employee-related records like salary, employment history, performance reviews, annual evaluations, and training records, these systems improve the efficiency of human resource management.
HRIS is most commonly used to manage employees in manufacturing industries. It helps the companies to maintain records and manage the employees. Thus it can be used in many ways, depending on the needs of the businesses. This software assists the HR managers to handle the recruitment process effectively, maintain documents and also manage payrolls.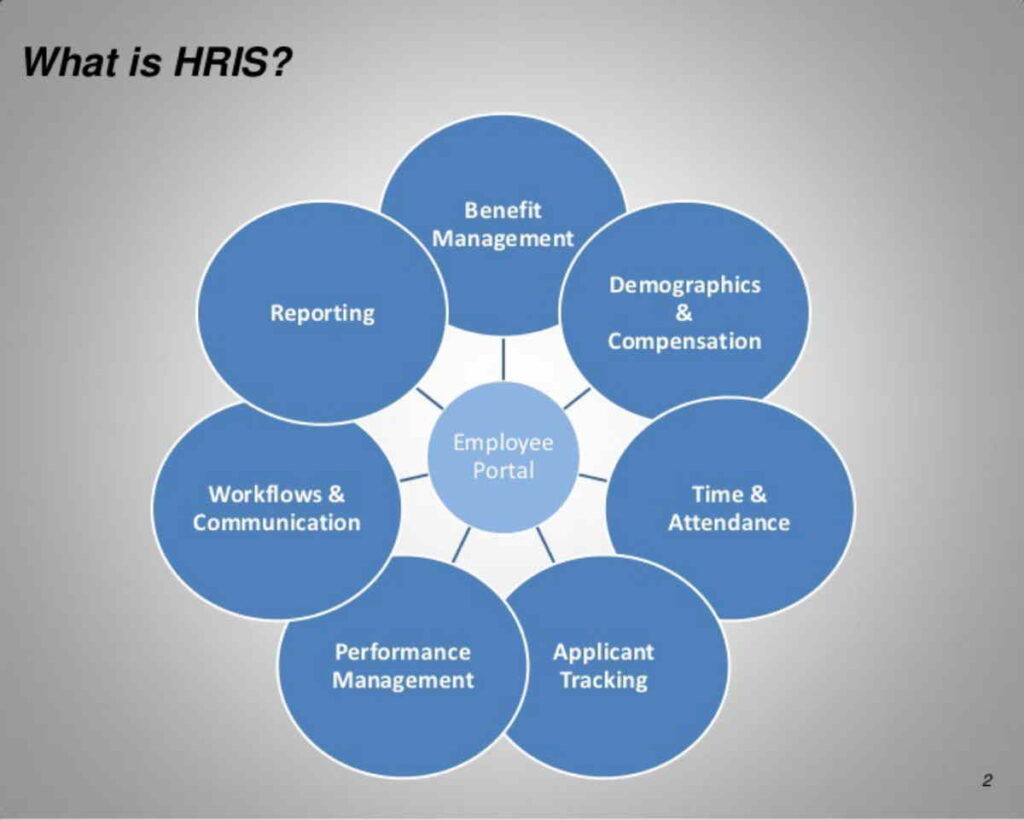 Applications of HRIS
The efficiency of HRIS, the systems can produce more efficient and faster outcomes that can be done on paper. Some of the many applications of HRIS are Clerical applications, applicant search expenditures, risk management, training management, training experiences, financial planning, turnover analysis, succession planning, flexible-benefits administration, compliance with government regulations, attendance reporting and analysis, human resource planning, accident reporting and prevention and strategic planning. (Human Resource Information System)
With the many different applications of HRIS, it is difficult to understand how the programs benefit companies without looking at companies that have already benefited from such programs.
One such company is IBM. IBM has a paperless online enrollment plan for all of its employees. Not only has the online enrollment saved the company 1.2 million per year on printing and mailing costs, but the employees also enjoy working with the online plan.
"Since we began offering online enrollment, we have learned that employees want web access," Donnelly [Senior Communications Specialist] says, so they can log on at home rather than through the company intranet. So the company has been working to put in place a web-based enrollment system that employees and retirees can access from anywhere (Huering, 2003). By utilizing the flexible benefits that HRIS offers, IBM was able to cut costs and give employees the freedom to discover their benefits on their own time and pace.
Another company that has taken advantage of HRIS applications is Shaw's Supermarkets. For Shaw's to better manage its workforce, the company decided it was time to centralise the HR operations. After looking at different options, Shaw's decision to implement an Employee Self Service (ESS) system.
The use of self-service applications creates a favourable situation for HR. ESS gives HR more time to focus on strategic issues, such as workforce management, succession planning, and compensation management, while at the same time improving service to employees and managers and ensuring that their data is accurate. With this solution, employees have online access to forms, training material, benefits information and other payroll-related information (Koven, 2002).
By giving employees access to their personal information and the ability to update or change their information as needed, HR was given more time to focus on other issues. Understanding the different applications, HRIS has to will allow companies to increase employee efficiency and reduce costs.
Measuring the Effectiveness of HRIS
The evaluation should determine whether or not the HRIS has performed up to its expectations and if the HRIS is being used to its full advantage (Byars & Rue, 2004). One of the most significant challenges faced by public personnel executives today is measuring the performance of their human resources information system (HRIS)
To justify the value-added contribution of the HRIS to accomplishing the organisation's mission (Hagood & Friedman, 2002). Implementing an HRIS program may seem a necessary stem for a company, but unless it will be a useful tool for HR operations, it will not help increase efficiency and may hinder it instead.
One company that implemented an HRIS system is Toshiba America Medical Systems, Inc. (TAMS). TAMS put all employee benefits information online and created an open enrollment option when TAMS changed healthcare providers. (Human Resource Information System)
Almost immediately upon rolling out the UltiPro portal [new HRIS technology] to employees, TAMS began seeing improvements, with an estimated 70% increase in open enrollment efficiency (Wojcik, 2004). By determining the efficiency of the new program, TAMS was able to realise the benefits of the new HRIS system.
Security of HRIS
The privacy of employee information has become a significant issue in recent years. With identity theft becoming a common problem, employees are becoming more sensitive about who sees their personal information, and the security it is kept in. By ensuring employee information that is kept in the HRIS is relevant to the company and ensuring there is limited access (password protection) to such information, companies can make its employees more secure with the safety of their information.
Whether electronic or paper, employee files deserve to be treated with great care. Establishing security and end-user privileges calls for a balance of incorporating HR policy, system knowledge and day-to-day operations (O'Connell, 1994).
Another company that experienced a breach of security is Ameriprise Financial. In late 2005, a computer that contained personal information on clients and employees was stolen. Because many of the employees at Ameriprise take their computers between work and home, the company determined there to be a need to put more security into those computers. Ameriprise made sure all employees had the new security suite installed on their computers.
By responding quickly to the need for more security, Ameriprise made sure all information is being kept secure. Making sure employees information is kept as secure as possible there will be more trust in the company and the HR employees working with that information.
Conclusion
IBM, Terasen Pipeline, CS Stars LCC, and Toshiba America Medical Systems, Inc. are good examples of companies facing issues similar to human resources information technology and human resources information systems. All of these companies know the importance of new technology, human resources information systems, and data security.
The remainder of this paper provides synopses of more companies facing human resources issues, how the company responded to the issues, and the outcomes of the company's responses.