Facebook
How to Monetize Facebook Page Effectively in 2022?
Monetize Facebook Page
Did you know that your Facebook page may make you money? Today we will talk about how to monetize a Facebook page effectively. It's simply sitting there, idling, waiting for you to crank it up!
If you're not monetizing your Facebook profile, you're missing out on a potentially lucrative cash source. Some people just create Facebook pages for the sake of having them. I've seen several that start with a thought and expand into something more.
There are several methods to generate money if you have a Facebook page with a decent following, with or without a website.
To be honest, starting with a Facebook page and building a paid site is easier than starting a site and trying to grow a Facebook following from it. It's easy to Monetize Facebook Page Effectively by following these steps.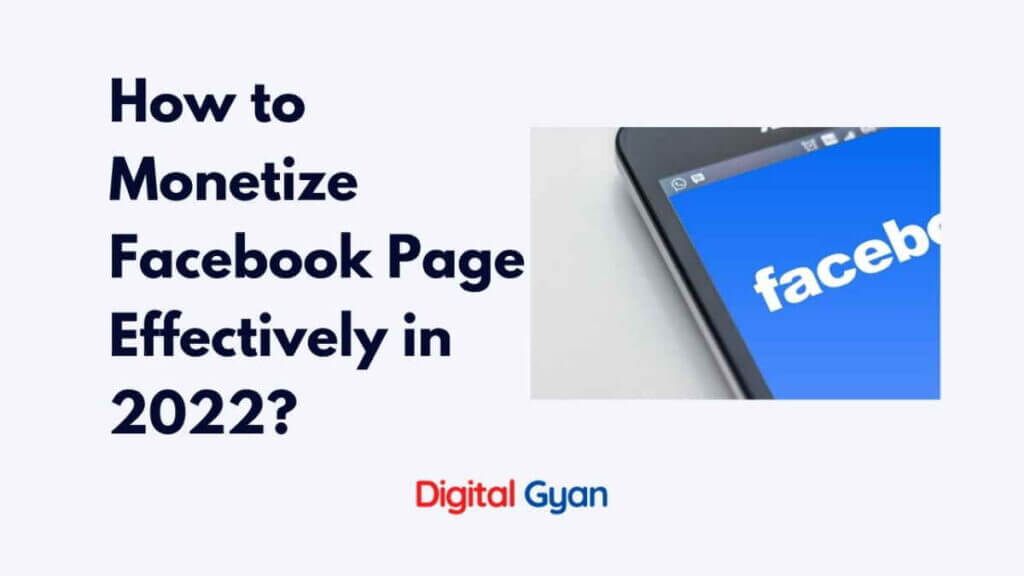 How to Monetize Facebook Page Effectively?
Videos generate more traffic on Facebook than photos, making them an important part of any Facebook monetization plan.
To put it another way, utilise videos if you want to generate money on Facebook.
We'll go through four possible video-based Facebook monetization approaches, including:
Promoting a Product on Facebook Page.
Subscriptions from fans.
In-stream advertisements.
Streaming live.
Let's get started.
Promoting a Product on Facebook Page
This is an easy pick. Use videos to expand your audience and sell more through your Facebook page if you currently sell things and services.
Consumers also want to view videos about your items, with 54% indicating that video is the form of material they want to see.
Set up Facebook Shopping before you start making videos.
Connect your eCommerce store to Facebook first. When you connect your store to Facebook, you have access to Facebook Shops, which allows consumers to shop your goods straight from Facebook.
Your Facebook dashboard design streamlines the purchasing process, minimises friction, and boosts conversions!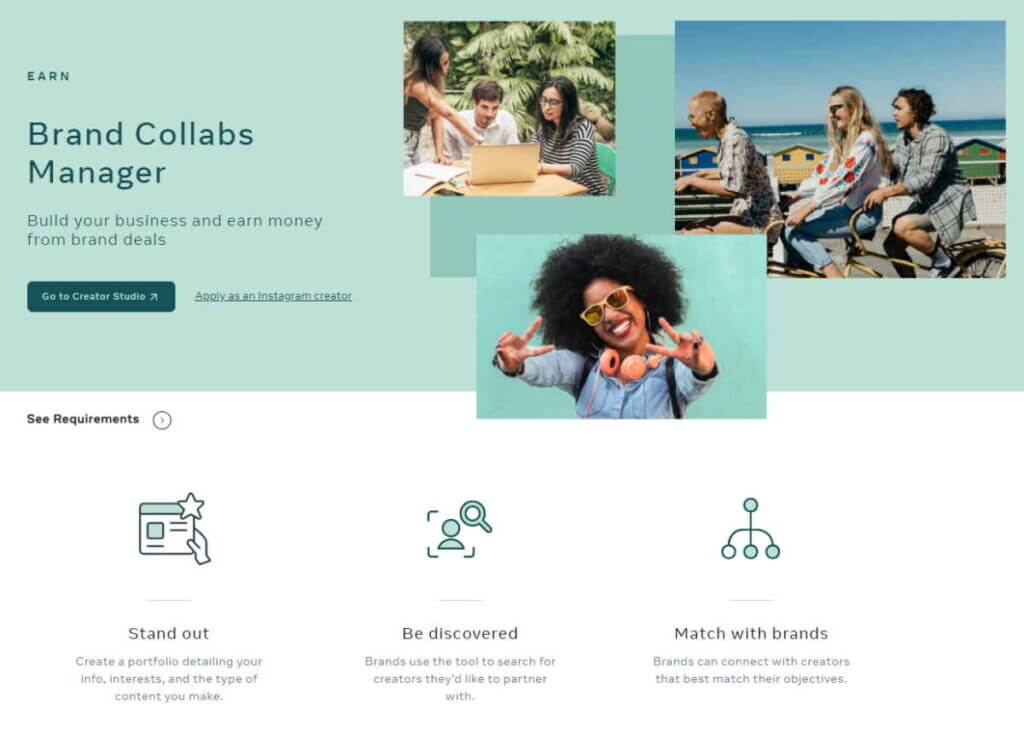 Create videos to market your items after you've set up your Facebook business. Here are some examples of ways to make your product the star of the show.
Create a Tutorial on Product
Show viewers how to achieve something via tutorials. Make sure your items are included in one of the stages. If you sell candles, for example, create a living room style lesson that shows numerous ways to arrange a warm living room using your candles as a key component.
Create a Demo about using the Product
Demos: demonstrate how to utilize your product to viewers. They get to observe how it works and learn how to make the most of it. Make sure to emphasize the benefits of your product so that the audience understands how it will assist them in their daily lives.
Compare the Product with its rival
No matter what, your consumers are looking for your competition. With a product comparison film, you can go ahead of their inquiries and answer your competition. Use your movie to discuss the advantages and disadvantages of each good, as well as why yours is the superior alternative.
Explain about Product through Video
Assemble explanation videos to communicate about each product. Discuss the advantages and features.
Reviews by friends or customers
You're more inclined to buy something if a buddy recommends it to you or offers it a 5-star rating. Consumers trust internet reviews as much as personal recommendations, according to 88 per cent of respondents. Put together films of client interviews and testimonials to encourage viewers to become customers.
On the other hand, you may use Facebook's Brand Collabs Manager to employ Facebook content producers (also known as influencers) to promote your goods and grow your reach.
When content producers promote your items on their Facebook pages, they'll make a Branded Content post that includes the following tag. This could help to Monetize Facebook Page Effectively.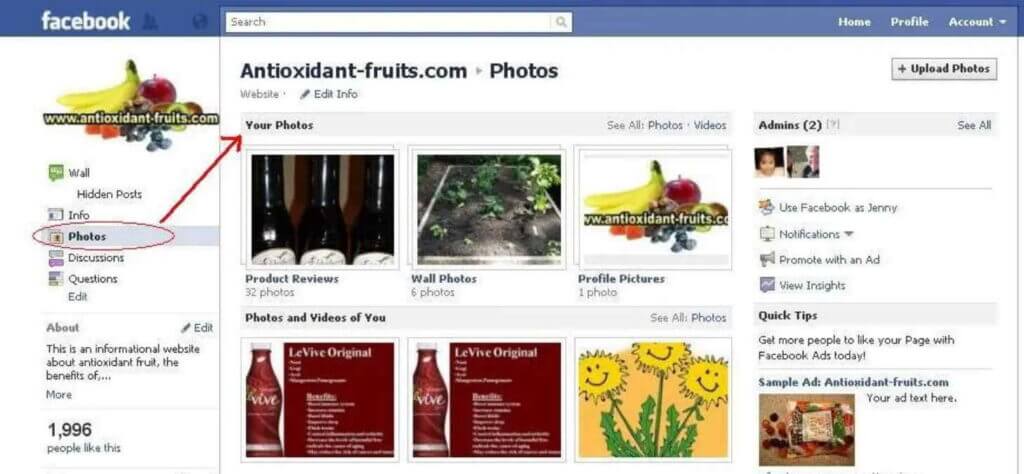 Turn your product videos into Facebook advertising to generate even more money and watch your sales grow. We created a whole page dedicated to Facebook video ad examples that you can utilize to turn your films into successful Facebook advertisements!
Paid Subscriptions from fans
Fan memberships with gated content are another great approach to monetizing a Facebook page.
If you wanted to create a members-only section a few years ago, you had to design a members portal website—a costly and time-consuming operation! Within Facebook, you may now build paywalled communities. Facebook, like Patreon, allows users to create a secret group that is only visible to paying fans.
You may include things like member-only deals, customized movies, and more in your posts. Paid subscriptions are the best way to Monetize Facebook Page Effectively.
You'll need at least 10,000 followers or 250+ return viewers, as well as one of the following in the previous 60 days, to monetize your Facebook page through subscriptions:
50,000 post-engagement engagements
180,000 minutes of watching
The majority of monthly membership rates vary from $4.99 to $29.99. Let's take the average of the two ($17.49) and see how much money a 10,000-follower page may bring in.
You may make an extra $3,498.00 per month if only 2% of your 10,000 followers join your membership (200).
What kind of information, though, should you share with your group?
To begin, Facebook suggests making promotional and thank you films for your subscription groups to "explain the benefits to your target audience and express thanks for their support."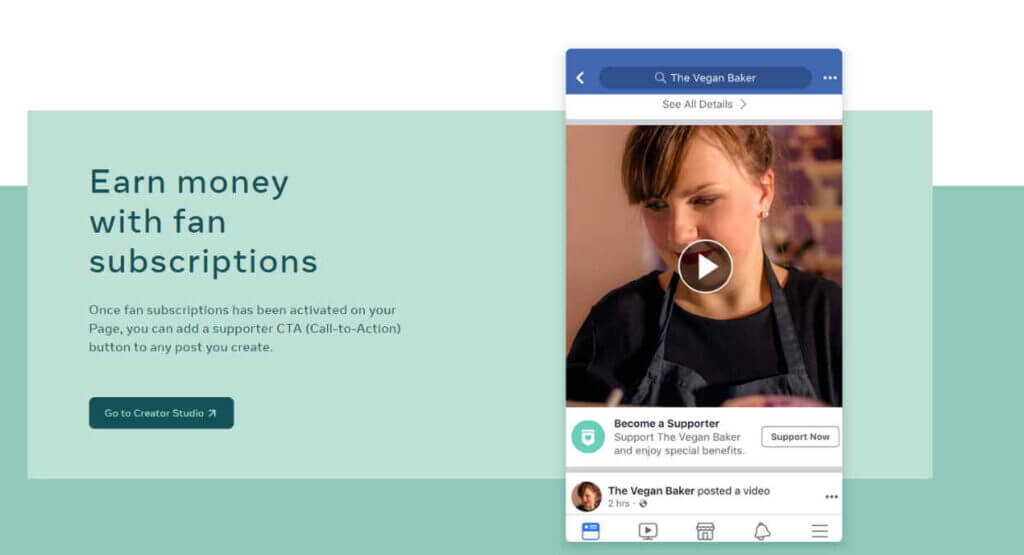 Simple phone recordings will not suffice because individuals pay to be a member of fan subscriptions. In exchange for their hard-earned money, your members want something more professional.
In-stream advertisements
Placing brief ads into your videos is the simplest and most popular Facebook monetization approach.
Place adverts in your Facebook videos to earn money using in-stream commercials, often known as Facebook ad breaks.
To be eligible for in-stream advertisements, you must:
At least 10,000 people follow you.
In the previous 60 days, 600,000 total minutes have been seen.
A page having at least five videos that are currently live.
Here are some short strategies for generating money with in-stream advertising on Facebook:
Get to know your target audience by looking at previous postings to discover which ones they "liked." It's easy to come up with future videos when you know what sorts of material your audience currently loves seeing.
The longer your viewers watch your movies, the more adverts they'll see, and the more money you'll make.
Use cliffhangers and strategically put adverts after your cliffhanger to entice people to remain around after the commercial and continue viewing your content. Instream is a great source to Monetize Facebook Page Effectively without much hustle.
Add captions: 85 per cent of Facebook video viewers don't have sound. Otherwise, you'll be missing out on a large audience if you don't use Moovly to automatically add subtitles to your videos.
Follow Facebook's content restrictions and guidelines to avoid having them removed while making monetisation videos.
Monetize from LIVE Streams
Live broadcasts are the last option to monetize a Facebook profile. When you go live, viewers may purchase stars and present them to you, similar to how Twitch allows them to do with bits. The stars are then exchanged for cash.
Here are some examples of live streaming:
Provide complimentary mini consultations. Viewers are likely to reward you with stars after getting a taste of your skills.
Behind-the-scenes footage
Organize a competition
Complete a task and a tutorial.
Important information for your company
The opportunity to reuse your live stream footage is the finest part about live streaming, aside from the money. LIVE streams are the best way to Monetize Facebook Page Effectively.
Some Tips to Monetize Facebook Page more Effectively
Make Your Website Mobile-Friendly
Every day, mobile traffic accounts for more than half of all Facebook traffic, which is why it's critical that any Facebook links to external sites be mobile-friendly. You can succeed greatly if you can capitalise on a mobile audience.
A responsive website is one of the greatest methods to ensure that Facebook visitors remain on your site and convert. This implies that your website adjusts to the user's device and provides the best possible experience.
Send Affiliate Marketing Sites Traffic
You can also make money by advertising on Facebook, but you'll need to be a member of an affiliate network to do so. Joining an affiliate network should not be an issue if you are influential. Being able to contact a large number of people is quite advantageous, and many companies will notice.
Once you've joined an affiliate network, all you have to do is publish a link to get credit for your contribution. Many systems include built-in tracking capabilities, making this relatively simple to set up and utilise.
Many companies have affiliate networks in place to manage their affiliates and measure the revenue or traffic they might generate. Thus, Affiliate Marketing is the best way to Monetize Facebook Page Effectively.
Sell Digital Contents Directly
The first method of monetizing your Facebook profile is likely the most straightforward. The most basic example is really straightforward. Using your Facebook page to promote an eBook is a terrific strategy to keep your audience engaged and link across your multiple websites.
If you have a lot of stuff to disseminate, Facebook is an excellent place to do so. EBooks are simple to create since Amazon and Barnes & Noble both offer distribution networks that you can utilise, and the greatest thing is that Facebook interfaces with most other sites fairly quickly.
Selling your digital content or renting it out is the best way to monetize your Facebook page effectively.
Website for selling products
Setting up your own storefront follows the same principles as the last example. You can utilise an e-commerce system or build up a hosted solution. The latter is more costly, but it is far more configurable and, in the long run, better for SEO.
Promote items and direct people to the product page, etc. Because there isn't much room for organic article promotion, paid advertisements will be quite helpful. Selling a product is one of the best ways to monetize a Facebook Page effectively.