Hulu is one of the most popular online streaming platforms that offer its users a wide range of TV shows, movies, and other videos. But sometimes, users may face Hulu Error Code P-dev320.
The P-dev320 error code indicates that the Hulu app on your device cannot communicate with the Hulu service. It could be a network issue, a software issue on your device, or a service or server issue with Hulu.
Despite being the most popular streaming platform, errors in these sorts of applications are very typical these days. Error code P-DEV320 is one of the most prevalent faults that occur frequently.
In this blog, we will be discussing those methods. So, if you are facing this error, then read on.
While streaming online, these error codes may appear on various devices, including Xbox One, iPhone, Roku, Android, and Smart TVs. This mistake can occur when viewing a movie, an episode, or a live event.
Why do I see this Hulu Error Code P-Dev320?
This issue occurs when the main Hulu servers cannot communicate with your Hulu online player or app.
It can happen if your network is down, if Hulu is having trouble, or if you're attempting to watch using an old Hulu app. The error codes P-TS207 and P-DEV322 are similar, but they are caused by Hulu issues that they must resolve.
When trying to stream material from Hulu, the error number p-dev320 is one of the dozens of Hulu problem codes and warnings that might display. You may see this error when trying to watch movies, TV program episodes, or even live events using Hulu With Live TV.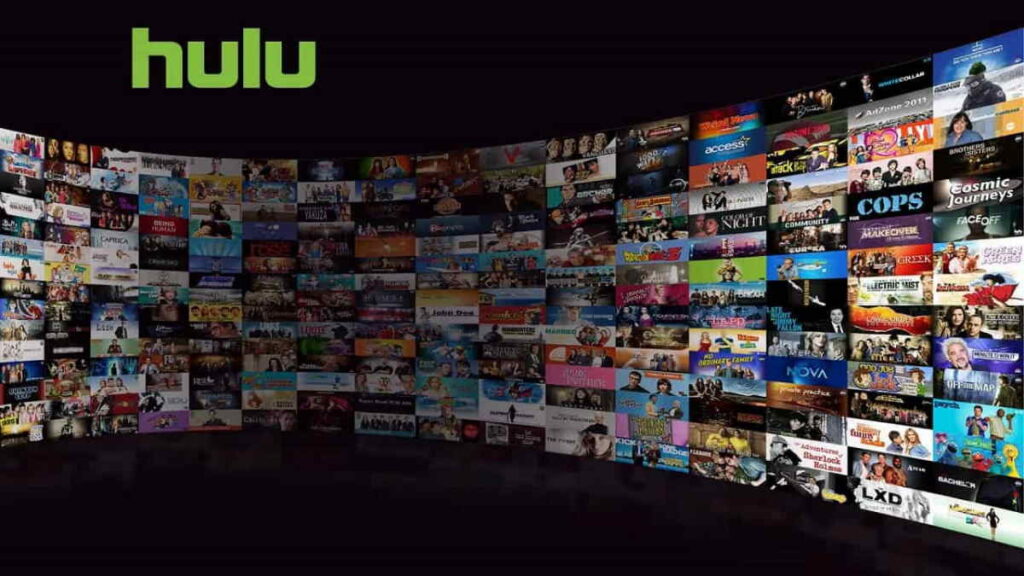 How to Fix Hulu Error Code P-Dev320?
Follow these troubleshooting methods to resolve this problem number. If Hulu is still not working by the time you conclude, the issue is most likely something Hulu will have to address.
1 – Check if the Website is under maintenance
Sometimes you may get this error code due to server maintenance. Check to check if Hulu is down for maintenance. The service may be unavailable to everyone.
2 – Try logging on to Other Device
Switch to a new device and try again. If you have more than one gadget that can play Hulu, check it out on a different one.
Whether you were viewing it on your computer, for example, test if it works on your phone or try that on your Xbox One if you were viewing it on your Nintendo Switch.
Note: – Hulu posts Release Notes regarding upgrades on their website. Select your platform from the list to get the numbers of the current version of the Hulu app for your device. Your app is obsolete if its version number is lower than the number of the most recent version.
If Hulu works with your other devices, the issue will likely be with the first device, which might be due to a lack of internet access or outdated software.
3 -Update your Hulu to New Version
Make sure you have the most recent version of the Hulu app. Error number p-dev320 can be caused by an earlier version of your software, which is very likely to be the case if Hulu works on a few of your devices but not others.
4 – Try clearing the Cache
On Android, go to Clear storage, then clear cache under Settings > Apps > See all apps > Storage and cache.
On Fire Television: Clear cache > Clear data under Settings > Applications > Manage Installed Applications > Hulu.
If you're using the Hulu web player, clear your browser cache and data to ensure that anything that's creating problems is gone.
5 – Uninstall Hulu and reinstall
If your internet connection is stable and fast, the P-Dev320 error may be caused by a problem with the Hulu app itself. To fix this, try uninstalling and then reinstalling the Hulu app. You can also try clearing the app's cache and data.
To delete and uninstall Hulu on iOS, go to Settings > General > Storage > Hulu, then delete and uninstall the program. It may be reinstalled from the app store.
6 – Try other OTT platform
Look at other streaming options. Try other streaming services, such as Netflix, on the same device that is experiencing the p-dev320 issue.
If another service fails to perform and displays error codes, your device is experiencing a connection issue. You may need to update, reset, or reconnect your device to the internet.
7 – Check if the Internet is working and your device is connected
Make sure your internet connection is working. If you have any other streaming applications on your smartphone, see if they function. Connectivity issues on your device might cause this error code.
8 – Try changing your WiFi connection or Internet to other
Attempt to access Hulu via an alternative internet connection, such as a mobile connection. You have such a connection issue with the primary internet access if Hulu works on one but not on the other.
9 – Check Internet Connection Speed
Examine your internet connection speed. This should be done using the device you're trying to use with Hulu, which has different internet speed recommendations. It may pose an issue if it does not have the needed rate. Contact your internet service provider to find out how fast your internet connection is intended to be.
10 – Restart your Device
Restart your device as well as the network hardware on your local network. Restarting your device and network devices can occasionally fix connectivity difficulties.
11 – Ask Hulu Customer Support
You can get further information from Hulu's customer support, but they're probably already working on a solution. If Hulu is still not working after completing all of the preceding procedures, contact Hulu to inform them of the issue and request more assistance. Once you're in touch with a customer support representative, they'll be able to help you troubleshoot the problem and get your account up and running again.
Final Words
I hope by now you might have found one of the working solutions to fixing your Hulu Error code P-Dev320. Please let me know in the comments section if you have found another working solution. I will include it in our list of fixes.