WordPress
How to develop a professional WordPress website
Open-source CMS WordPress continues to wow organisations with new technology, tools, and resources. The platform is going towards JavaScript and Mean technological stack, which is great for web development.
It's an exceptional platform for startups and small companies due to its ease of use and easy-to-develop ecosystem, which has been used in every corner of the globe. Rather than becoming the prefered solution for only SMEs, the content management system has gained widespread popularity among enterprises of all sizes.
WordPress development services, which are used to create WordPress websites, are likewise growing at a steady clip with no signs of slowing down. The exponential growth of WordPress development has compelled experts to pursue it as a vocation.
To be sure, this is a wise decision. Before you begin, there are a few things you should understand, including PHP, CSS 3, HTML 5, and JavaScript, in order to operate effectively with WordPress. However, this is only the beginning; there is much more that must be followed in order for your WordPress development firm to grow. We've taken care of it.
Take a look at the five tips which help novice developers easily travel the WordPress development journey: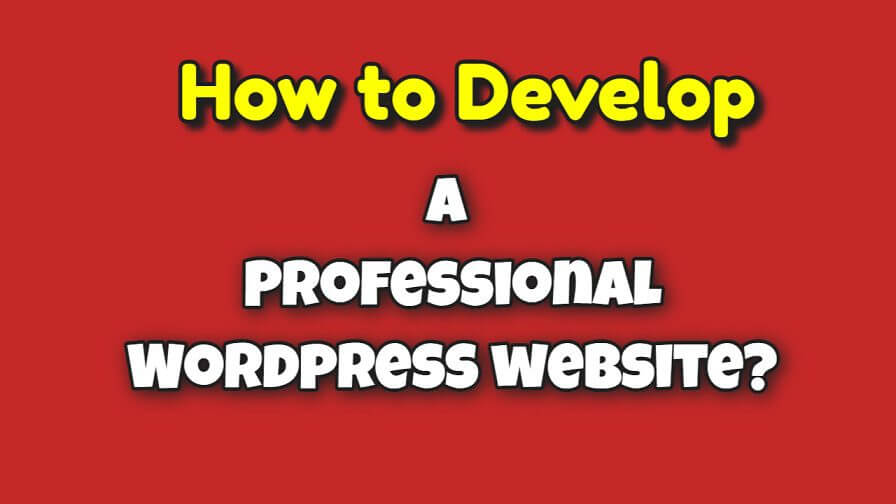 Right Web Hosting
There are many cheap and professional web hosting available on a simple Google search. But you need to know that different plans have different hosting resources available such as file hosting size, RAM and CPU. While lower-end plans giving 1GB RAM or 2 GB web space might work for simple blogs, if you are planning to have an e-commerce website that uses WooCommerce or like e-commerce plugin, I would advise using a minimum of 2-4 GB RAM. Gradually you might need to upgrade to an even higher resource plan based on speed and performance what you are getting, but if you use 1 GB or less RAM, you will often experience error 500 or similar PHP errors because your website will often run out of resources to execute a back-end query.
Using Good Looking Themes
When you instal WordPress, a default theme is automatically installed on your site. At first look, it appears to be quite austere.
By modifying this basic theme, you may build a stunning website. However, there are restrictions that may prohibit you from fully customising your site. It may be too minimalist or typographically focused for your business. Its single-column style, which works well for content-heavy websites, may not work well for your eCommerce site.
For further control over your site's design, you may select from hundreds of free and premium WordPress themes accessible via the WordPress theme directory or third-party marketplaces. With more colour options, sidebars, background options, Google Fonts, and layouts to select from, you can customise your site to appeal to your target audience and appear unique.
Use the Best Rated Plugins
When looking for a plugin, you're likely to come across both free and paid alternatives. Generally, free plugins are an excellent place to start. This is because they are free and, depending on your needs, the free version may suffice.
The best source for such plugins is the WordPress plugin repository. Numerous plugins with the same or comparable capabilities are available for FREE, making this an ideal starting point.
On the other hand, premium plugins are not prohibitively costly, and they also include superior support and more functionality, which are important factors to consider when selecting the finest plugins for your site.
In either scenario, you should only get plugins from well-established and reputable sites. Utilize suggestions from websites sites to help you identify high-quality plugins.
Additionally, you should avoid unauthorised free downloads or pirated versions of commercial plugins. Not only is this unjust to the developers who spent time and effort developing the plugin, but the likelihood of malicious code being introduced into these plugins and causing harm to your website is extremely significant.
Closing words
WordPress, the feature-rich content management system, means various things to different individuals. The technology powers nearly 40% of all web pages on the web in 2021. The CMS is modernised over time by the developers through experimentation and the incorporation of new technology. This transforms the antiquated platform into a quick and effective one that works right out of the box for enterprises.
However, it takes developers to wonderfully construct the WordPress website, which requires them to have in-depth knowledge of development, using and configuring themes and plugins that will deliver the expected outcome.