Google
Best Google Chrome Extension to Download YouTube Videos
If you are watching a video on YouTube, you might want to Download it right away. But, one must have a YouTube premium subscription to download it for free. There is a way to download any youtube video completely for free. Today, we will show some of the best Google Chrome Extension plugins which could help you download YouTube videos for PC, iPhone, iPad or Android.
These Chrome extension allows you to download in usual formats like MOV, MP4, ASF, AVI, MPG, and more. We have discussed other questions too, related to Google Chrome, so do scroll down below to find some common FAQs, if you have further any doubts, feel free to comment down below.
7 Best Google Chrome Extensions for YouTube Videos
You may download YouTube videos with the feature-rich browser extension Addoncrop YouTube Video Downloader. In order to add Opera add-ons to Chrome, you must first download AddonCrop using CrossPilot.
You'll see a Download icon next to the Like button on any YouTube video after installing this extension. Simply click the Download button to start the download. You can even select the format in which you want. So make sure to customize the YouTube video to download.
Click the More icon to change the format or resolution. The video sizes for various resolutions are shown below, along with download choices. Next, right-click it and select Save Video As an option to download it.
A programme called iTubeGo enables you to download YouTube videos. To convert YouTube videos to MP3, MP4, 4K, and HD MP4 videos, it contains an integrated YouTube converter. The audio and video formats supported by this programme are many. When you download any video, iTubeGo automatically looks for subtitles for online TV shows and films.
With iTubeGo, you can even download videos for Facebook, Instagram or any other Video platform.
You may download movies and audio from more than a thousand websites with the VidJuice app. You may easily chop the clips with the help of its built-in video trimmer. This programme supports an audio bitrate cap of 320 kbps.
Advantages of using VidJuice
You can convert 8K resolution video.
offers a 10X faster speed option.
enables you to download many videos at once.
You can quickly manage the videos you've saved.
Subtitles can be downloaded via YouTube.
One of the greatest Chrome extensions for downloading videos from websites is called Video Downloader Professional. You may add clips to your videos list without downloading using this top Chrome extension for video collection.
The footage comes in a variety of resolutions.
Videos may be viewed on TV or with Google Chromecast.
Quick access to videos is provided by this free Chrome extension for internet video downloads.
Dutch, English, French, and other languages are supported.
Without any effort, download videos from the internet to your computer.
An all-purpose downloader is Online Download Manager. 19+ languages are supported by this programme. It may be used to locate and download online videos. Your downloaded clips can be cloud-synchronized.
In addition to many others, Online Download Manager supports WEBM, MOV, MP4, AVI, FLV, ASF, and MPG.
Which websites video downloaders will use is in your discretion.
You may save numerous movies at once with this tool.
The same tool may be used to store music, images, and documents.
IDM, often known as the Internet Download Manager, is a popular programme for downloading all kinds of media, not simply movies. Although the IDM extension is available for download from the Chrome Web Store, the IDM programme must be installed on your computer in order for it to function. As a result, you must download both the extension and the programme. Restart your browser after completing these two steps.
Open any video on YouTube to begin downloading them. In the top-right corner of the video player, you'll see a Download This Video button with the IDM logo. Select the file type and video resolution by clicking on it.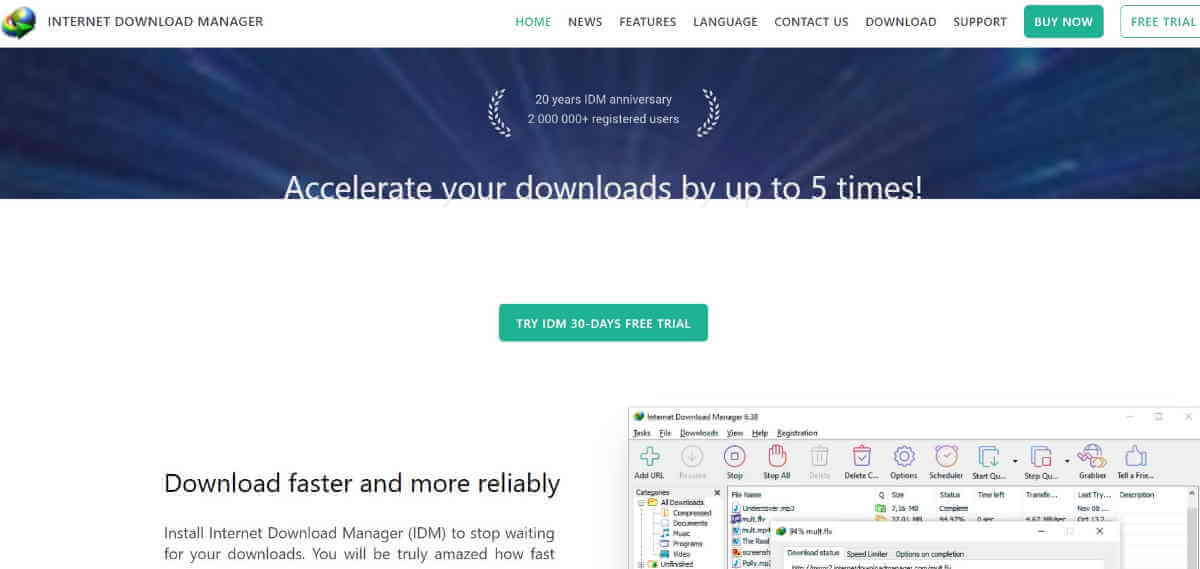 IDM will then display a dialogue box asking you to select a location for the video and description to be saved (optional).
Downloads and distant files may be resumed with the help of Turbo Download Manager, a download manager. You may use it to download videos from a variety of sources. You may speed up your video downloading with this Google video downloader tool.
More than one video may be saved with Turbo Download Manager.
This Chrome add-on for downloading videos has built-in media detection modules.
This Chrome extension for downloading web videos is simple to add to the Chrome browser.
You may download and combine playlists in M3U8 format.
Another Opera plugin that you may bring to Chrome using the CrossPilot extension is Easy YouTube Video Downloader. It is a straightforward YouTube video downloader without any frills, as its name would imply.
Open any YouTube video once the add-on has been installed. A green Download as a button will be visible. It will reveal a drop-down menu when clicked. The formats and resolutions that are offered, together with their sizes, are shown below.
A dialogue box asking you to select a folder to download the file to and a name for the movie will appear once you have selected your desired format.
Get CrossPilot first from the Chrome Web Store. Click Install with CrossPilot on the Easy YouTube Downloader page after that. Give consent for the extension to be downloaded.
Download YouTube Video in Bulk on Google Chrome
Here we have discussed, some of the best Chrome extensions, to download YouTube videos in bulk. These are:
4K Video Downloader
Adware, malware, and intrusive toolbars are widely present in video downloading applications. One of the rare exceptions is the 4K Video Downloader. The app's free edition is sponsored by advertisements, although they are few and not at all intrusive.
Additionally, it accomplishes much more than only downloading playlists. You may instruct the app to automatically download new videos from certain channels once they become available, download whole channels with a single click, and even get YouTube's newest 3D and 360-degree films.
VLC Media Player
Did you know that you may download YouTube videos using the VLC Media Player? Although the procedure is not as straightforward as utilising a specific third-party tool, it is a suitable alternative if you don't want to add any extra software to your computer.
Start the app, then select Media > Open Network Stream to get started. To download a YouTube video, copy its URL and press Play.
Copy the link and paste it in the Location box after the movie has started by selecting Tools > Codec.
Copy the URL and then click Enter in your browser. Once more, the video will begin playing on its own. Select Save Video As with a right-click on the video. You can check on How to Download a youTube video.
What is the YouTube Downloader extension?
An add-on called The Best YouTube Downloader allows you to download YouTube videos. To download a video in your preferred format, click the "Download" option.
A "Download Page" will then be shown, and the downloading procedure will begin. It will be easy for you to locate the video in your "Downloads" section because it will have the same name as YouTube.
Features include:
Download videos in their original quality.
Doesn't need any special settings.
How to add an extension to Google Chrome?
You won't be able to add an extension if,
You are a visitor who is browsing.
Your Chromebook is being used at work or school. Contact your administrator if you need assistance or have any queries.
How to Add an App or Extension
Click the Chrome Web Store icon.
Select Extensions or Apps from the left column.
To find what you want to add, browse or search.
Click Add to Chrome after you've located an extension or app you'd want to use.
When including an extension:
Review the different categories of data that the extension will have access to. Add an extension by clicking.
Your launcher's applications and Chrome's extensions will appear as buttons on the toolbar.
While running fully within the Chrome browser, apps and extensions perform the same functions as normal desktop programmes. Software installation or a computer restart are not required.