When something new comes up, we are very eager to use it and test it out. But sometimes, it turns out that the older one is still a better choice.
The same can happen with Windows 11 users who used Windows 10 before but now want to revert to Windows 10. But is it even possible? Fortunately, yes. If you're having issues with Windows 11 or don't like it in its present condition, there are at least two ways to revert to Windows 10.
Windows 11 previews are now available for testers who join the Windows Insider Program's Dev Channel. However, because they are pre-releases, there's always the risk of undiscovered bugs, compatibility issues, and incomplete features that can cause chaos on performance.
You may restore your machine to the stable version of Windows 10 if you encounter problems with one of the most recent releases or if you are still not ready to upgrade. However, the procedure will differ depending on when you upgraded to Windows 11.
You can, for example, utilize the Recovery options to restore the prior installation from a backup produced by the setup before the upgrade. The option is only accessible for the first 10 days following the update. After this time has passed, the system will automatically erase the old installation files to free up space on the device.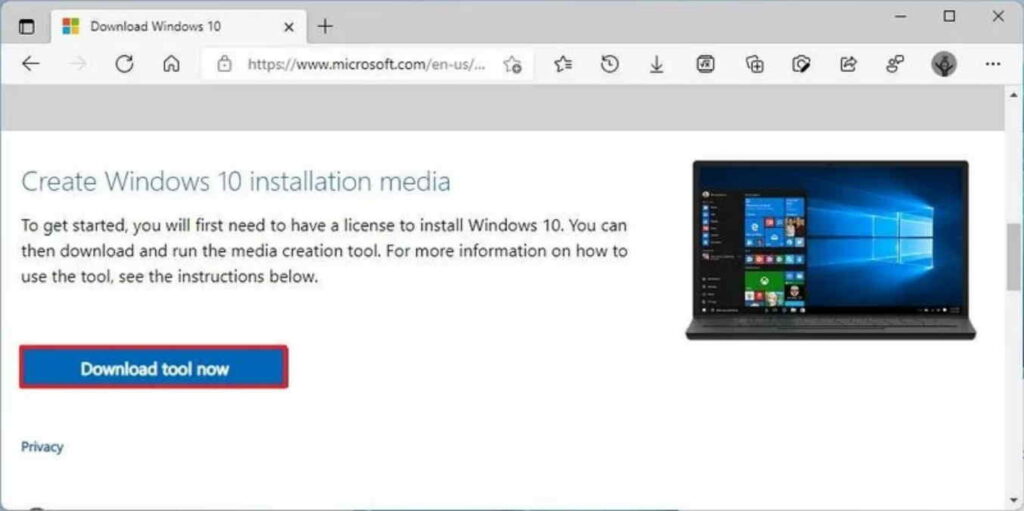 If the option is not accessible, you may still revert to Windows 10, but you will have to undertake a complete reinstallation. In this Windows 10 article, we'll walk you through the steps to undo the Windows 11 installation and restore Windows 10 on your machine.
How to get back to Windows 10 if you installed Windows 11?
It's probable that this is a one-time change, and the old Start menu will return in a future update, but this isn't the only issue that Windows Insiders have seen. Because Windows 11 is still in its early stages of development, bugs, missing features, and compatibility concerns are to be expected. While the final version of Windows 11 may be worth updating, some users may regret upgrading to the beta.
Note: Before proceeding, make sure you create a backup of all your personal data.
The Windows 11 era has already begun. Last June, Microsoft held a special event to reveal its new operating system, which began rolling out three months later.
It was always going to take time to roll out all eligible hardware in stages, but Microsoft stated in January that it was ahead of schedule. Since October, however, all eligible devices have been able to download Windows 11 manually.
There's even a way to install it on PCs and laptops that aren't supported; there are certain dangers involved. Windows 11, on the other hand, isn't for everyone. You may revert to Windows 10 if you've installed the new OS but aren't happy with it. It will, after all, be funded until October 2025.
Don't worry if this describes you; you may revert to Windows 10 anytime (and its Start menu layout). There are two ways to undo a change:
From the Windows 11 settings menu, you may revert to an older version of Windows.
Using an installation disc or USB media, reinstall Windows 10 from scratch.
Method 1) Roll-Back to previous Windows 10 via Settings
Follow these instructions to utilize the Settings app to roll back to Windows 10 if Windows 11 (preview) is behaving up:
Open the Settings menu.
Select System.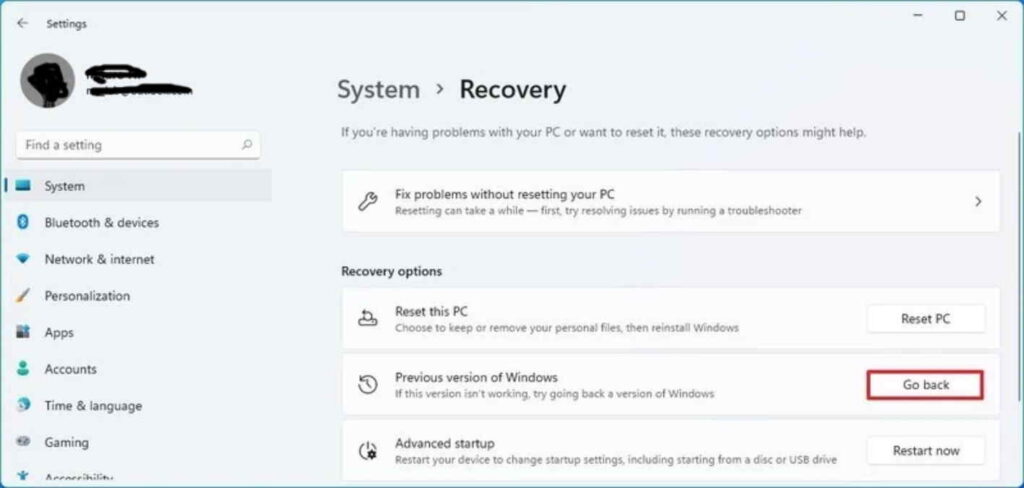 On the right side, select the Recovery page.
Click the Go Back button in the "Previous version of Windows" settings under the "Recovery Options" section.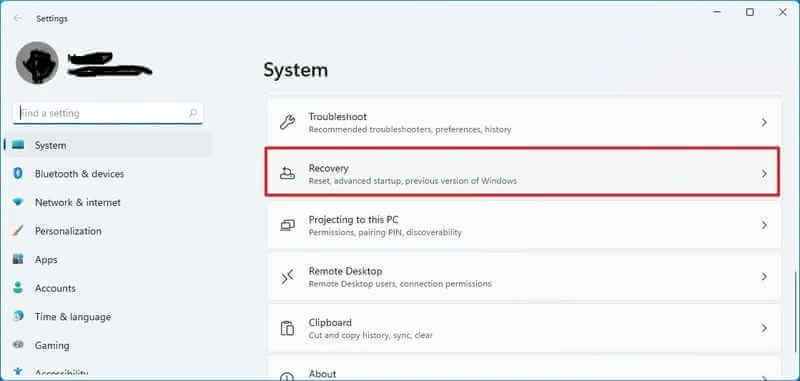 Note: If the choice is not accessible, you may need to reinstall the program using the instructions below.
Choose any of the given reasons.
Then press the Next button.
Please choose No, thank you.
Then press the Next button.
Go back to an earlier build by clicking the Go back to an earlier build button.
Once you've finished the instructions, the setup procedure will restore the machine to its prior operating system version.
You probably wouldn't be able to reinstall future Windows 11 previews if your device doesn't satisfy the minimum system requirements. You'll be allowed to rejoin the Windows Insider Programme solely to test new Windows 10 releases. Although this method maintains your files, you shouldn't ever rely on it. Keep a backup of your information on an external hard drive or in a cloud storage service at all times.
Method 2) Reinstall Windows 10 without deleting Personal Data
If you updated Windows 10 to Windows 11 through the Windows Insider Program more than 10 days ago, the system most likely removed the data from the prior installation. If this is the case, the only method to get the machine back in working order is to reinstall Windows 10.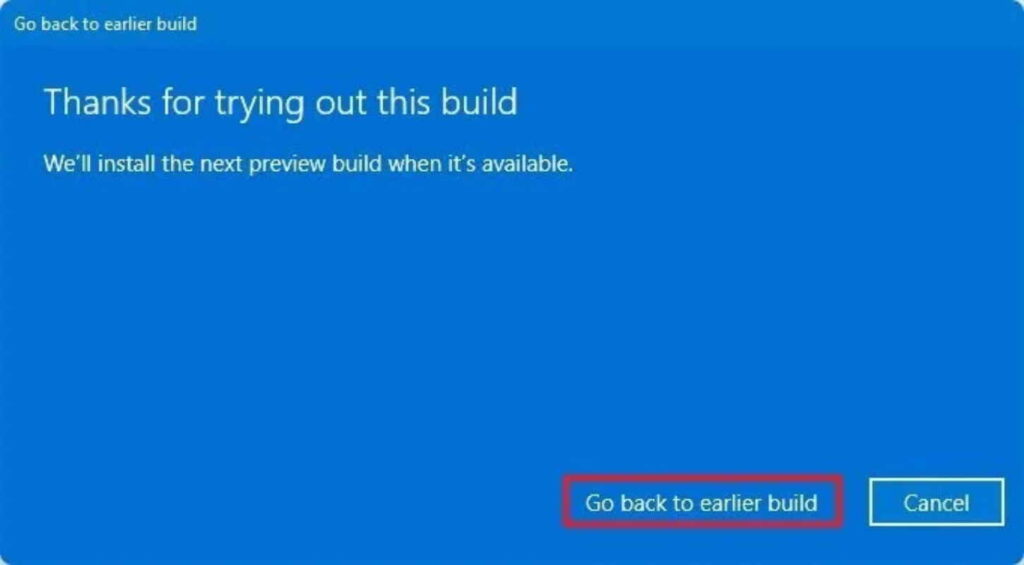 Follow these procedures to reinstall Windows 10 after upgrading to Windows 11: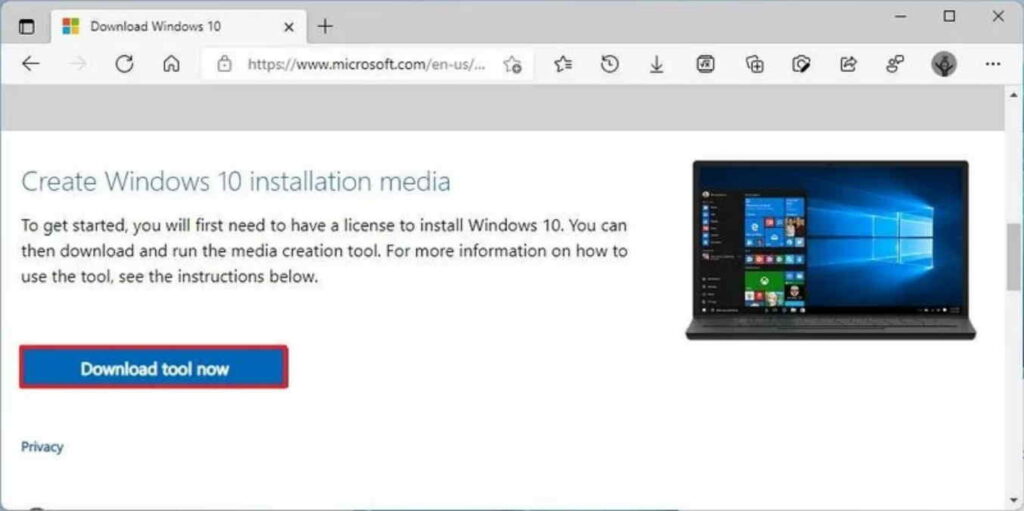 To start the setup, double-click the MediaCreationTool21H1.exe file.
Accept the offer by clicking the Accept button.
Choose the option to upgrade this PC right now.
Then press the Next button.
Re-press the Accept button.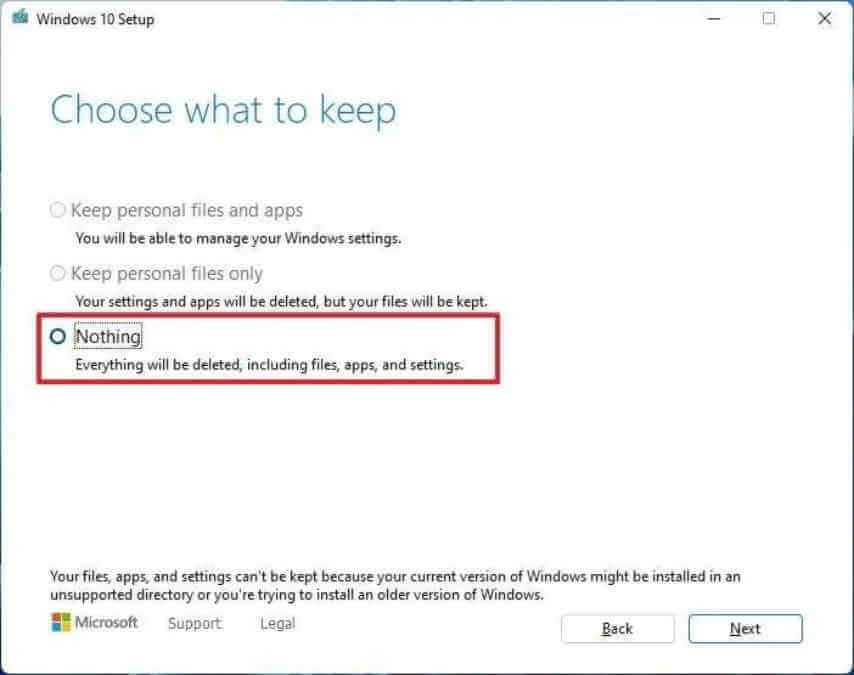 Because you can only execute a clean reinstallation, choose Nothing.
Then press the Next button.
Then press the Install button.
After you finish the procedures, Windows 10 will be installed as a fresh installation on the device. You'll need to go via the out-of-box experience (OOBE) to establish a new user account and set your preferences using this method.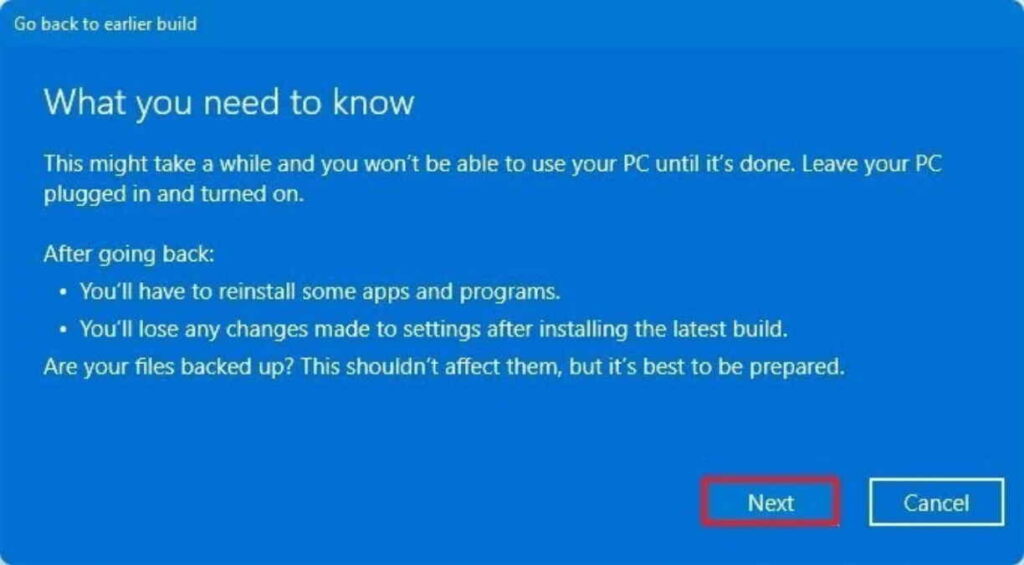 After that, you'll need to restore your personal files from a backup (if applicable).
Alternatively, you may start the computer from a USB drive and perform a clean installation. This procedure needs a greater number of stages and preparation. This guide contains all the instructions, including the procedures to finish the out-of-box experience effectively.