SEO
The benefits and limitations of Social Bookmarking
Managing one's website fully requires accurate techniques and procedures. To completely encourage more customers, increasing website traffic is your best choice.
How do you increase your traffic? The answer to this question is straightforward. To drive traffic to your website, you must use social bookmarking.
What is social bookmarking?
This term is commonly referred to as the process for internet users to sort out, store, handle, and search for resource bookmarks online. For instance, if you come across a certain interesting website, you can automatically store the website on any social bookmarking site and have free access to it anytime you desire. To fully understand the concept, take the following information as your guide.
Social bookmarking sites are websites where users and bloggers submit, share, and tag information. Bookmarking websites usually search engines that look at which sites other users are visiting and decide if those sites are worth visiting.
How does social bookmarking work?
Social bookmarking allows people to save, organize, and share websites and web pages they like. When you social bookmark a website, you are essentially saving a link to that site so that you can find it again later. You can also add tags to your social bookmarking links to make them easier to find later on. 
Most social bookmarking services allow you to create an account and then save links to your account. This way, you can access your links from any computer, and you can also share your links with other people. Some social bookmarking services also allow you to see what other people have bookmarked, which can be a great way to find new websites and web pages you might like.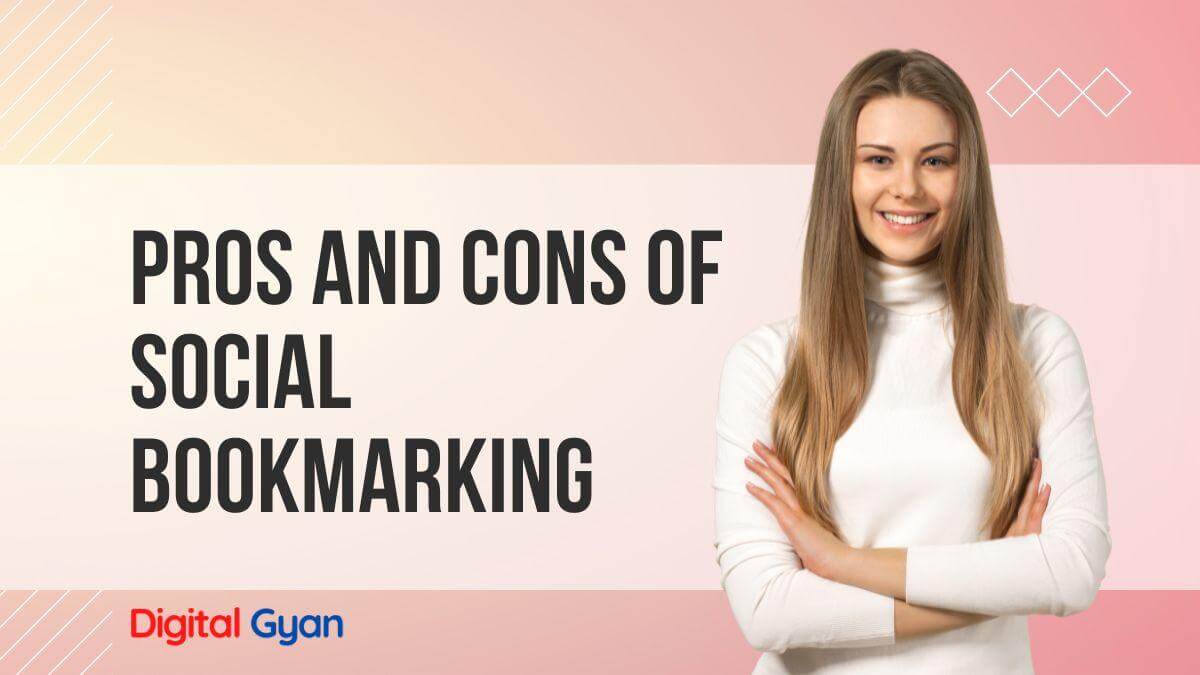 To social bookmark a website, all you need to do is find a social bookmarking service that you like and create an account. Once you have an account, you can start saving links. When you come across a website or web page you like, click on the "bookmark" button on the social bookmarking service's website or toolbar. This will save the link to your account so you can find it again later. 
Most social bookmarking services also allow you to add tags to your links. Tags are keywords that you can use to describe a link. For example, if you social bookmark a website about cats, you might tag it with "cats," "animals," "pets," etc. This will help you later when trying to find that link again. 
Social bookmarking is a great way to save time while surfing the web. It's also a great way to share websites and web pages with other people. So if you're looking for a new way to organise and share your favourite websites, give social bookmarking a try!
To bookmark your content, you must add a specific link to your profile on a social bookmarking site. This is a much less technical task than it used to be, and the results are spectacular. Not only do social bookmarking sites allow you to get listed, but you can also earn clicks.
The Benefits of Social Bookmarking
If you are a novice to online businesses, you will surely ask about the advantages of social bookmarking. This social media marketing has various features that you shouldn't miss. One of the best things about this web-based social tactic is its accessibility. This site is not limited to a single computer. You can completely scan sites anywhere and any time you prefer, as long as you have an internet connection.
Since everyone loves searching for the latest, craziest, and funniest videos, events, sayings, and jokes, they can immediately pass along their websites to their friends and relatives. In that way, increasing traffic from social bookmarking is widely observed.
Once you gain the trust of your previous readers, they will certainly follow your suggested social bookmarking sites, which results in high traffic generation. With this social bookmarking, you can easily find affiliates promoting your business's products and services. Both parties will instantly earn a sufficient income out of their partnerships. Most importantly, social bookmarking mainly creates powerful and effective backlinks to your website. This will assist you in having the highest search engine ranking.
Social bookmarking is a great way to share your knowledge and connect with like-minded individuals. It allows you to keep track of your favourite websites and blog posts and those of others and share them with the world.
Some of the benefits of social bookmarking include:
1) Accessibility: Social bookmarking makes it easy for you to access your bookmarks from any computer with an internet connection. You can also share your bookmarks with others, and they can do the same for you.
2) Organisation: With social bookmarking, you can categorise your bookmarks and tag them accordingly. This makes it easy to find what you're looking for and also helps others find your bookmarks.
3) Discovery: Social bookmarking can help you discover new and exciting websites and blog posts that you otherwise might not have found. When you see something that interests you, you can simply bookmark it for later.
4) Sharing: Social bookmarking makes it easy to share your bookmarks with others. You can share specific bookmarks or your entire bookmark collection. This is a great way to connect with like-minded individuals and exchange ideas.
5) News: Social bookmarking can also be a great way to stay up-to-date on current news and events. When something major happens, you can be sure to find it on social bookmarking sites.
Overall, social bookmarking is a great way to improve your web experience. It's easy to use and offers various benefits that can improve your online experience. Whether you're looking to share your bookmarks with others or stay up-to-date on current events, social bookmarking is worth checking out.
The Limitations of Social Bookmarking
Since not all techniques and procedures are proven perfect, social bookmarking also entails a few disadvantages. In Internet marketing, tag structures are not properly regulated. For example, users might be confused if they use capital words for both main keywords and in the first paragraphs. With the increasing demands of social bookmarking, many people use its benefits, which may affect your website. Most people create backlinks with no useful or valuable content submissions. In that case, they will create junk on your website for their benefit.
By simply weighing both the advantages and disadvantages of this process, you can fully understand its real effects on your website. Just like the other means of social advertising, it can have negative implications if you incorrectly use its functions. Fortunately, once you favourably get the benefits of social marketing, you can expect that numerous readers will prefer to visit your website.
The more readers and clients you have, your chances of accumulating more traffic to your website increase. Earning money with the use of social marketing is extremely fast and easy. Take time to develop your marketing strategies and see how this process effectively contributes to your online business success.
What are some popular social bookmarking sites?
There are so many social bookmarking sites available online that it can be hard to keep track of them all. Here are a few of the most popular social bookmarking sites you may want to check out.
Reddit is a social media platform that allows users to share content and interact with each other. It has been described as "the front page of the internet" due to its popularity and the variety of content available on the site. Reddit comprises communities, or "subreddits", which are dedicated to specific topics. users can subscribe to these subreddits to see content from that community in their feed.
Digg is another social bookmarking site that works similarly to Reddit. Users can submit links to interesting content, and others can vote on these links. The most popular links will be featured on the front page.
3. Diigo
Diigo is a well-known social bookmarking platform that lets users store bookmarks, annotate websites, highlight text, and share their resources with others. It's an excellent tool for collecting and organizing web content, making it simple to find and use in the future. Users can also collaborate with individuals who have like interests or themes by joining groups. Diigo offers variously featured and advantageous free and premium subscription levels. Overall, it's a helpful platform for people and teachers who want to organize their web research and bookmarking tasks.
4. Pinterest
Users of the famous social media site Pinterest can bookmark and curate visual information, such as photographs and videos, on digital pinboards. Users can set up many boards and "pin" or save various types of content, including as recipes, home design ideas, outfit inspiration, trip itineraries, and more, to those boards.
The fundamental goal of Pinterest is to give consumers a visually appealing platform for learning about new concepts and goods they might find interesting. Users can easily locate fresh content that appeals to their tastes by following the boards of other users who have similar interests or themes.
Conclusion
In conclusion, social bookmarking can be a great way to organize the internet and make it more accessible to others. However, it is important to remember the limitations of social bookmarking, such as the potential for decreased privacy and security. Overall, social bookmarking can be a helpful tool, but it is important to use it wisely.