SEO
The Advantages of SEO Content Writing for Your Business
What is SEO Content Writing?
SEO content writing is optimising a piece of content to increase its rank in search engine results pages (SERPs) and, as a result, drive more organic traffic to the website. 
There are a number of factors that go into SEO content writing, but the most important is keyword selection and placement. Keywords should be included in the title, the text's body, and the metadata. 
But it's not enough to include keywords willy-nilly; they need to be used in a way that is both natural and relevant to the content. Otherwise, you'll end up with spammy-looking content that will do more harm than good.
Additionally, well-written SEO content can help to engage and inform your site's visitors, helping to boost traffic and conversions. It does not matter what business you operate; if you have an online presence through a website, you must rank your website towards the top of search engines to increase its visibility.
How does SEO Content Writing Work?
In SEO writing, the first step is performing keyword research to identify the best keywords to target. Once you know which keywords to target, you can naturally begin including them in your content and using them for your anchor text. You'll also want to make sure your content is of the highest quality possible and includes images, videos, and other multimedia elements.
Additionally, on-page SEO factors such as title tags and meta descriptions should be optimised for each page. Following these guidelines can create SEO-friendly content to help your website rank higher in search engine results pages.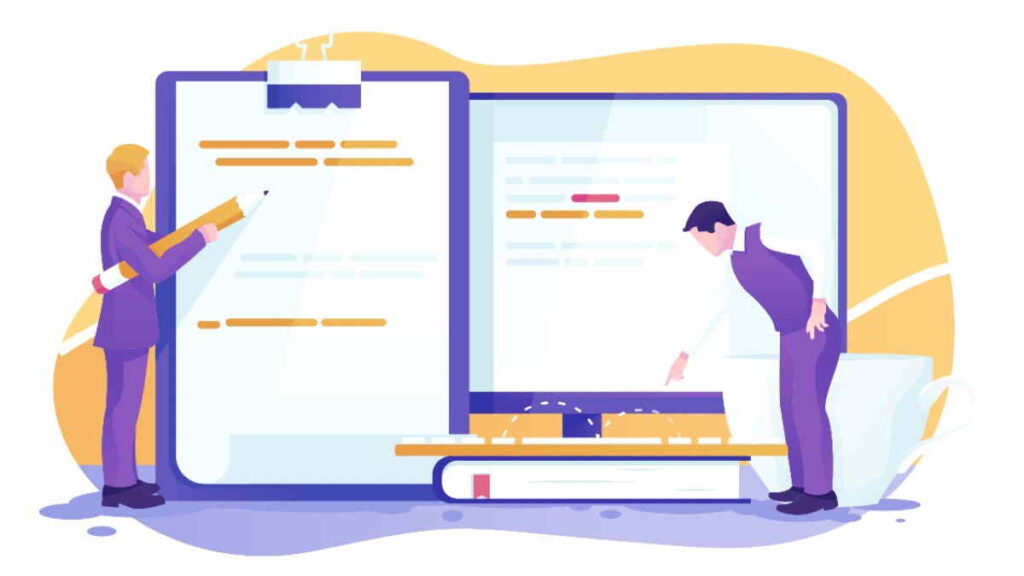 Why is SEO writing important?
SEO optimised writing is important because it helps your website rank higher in search engine results pages (SERPs), which can result in more website visitors. SEO writing also helps to make your website more user-friendly and easy to navigate, which can further improve your website's ranking. In short, SEO writing is a crucial part of any successful website marketing strategy.
You need to create high-quality content if your website ranks highly on search engine results pages (SERPs). That's where SEO writing comes in.
SEO writing can be a bit tricky, but it's worth the effort. Creating high-quality content that ranks well in SERPs can attract more visitors to your website and increase sales or conversions.
SEO writing is important for businesses that want their website to be found by potential customers. Businesses can use the right keywords and phrases to ensure their website appears near the top of search engine results pages (SERPs). This is because when people use search engines like Google, they typically have a specific intent, such as finding a local business or researching a product. A website with great content that matches what the searcher is looking for will likely appear near the top of the SERPs.
Benefits of SEO Content Writing
When your website appears on the top page of major search engines, you will be able to create more online traffic and, as a result, increase the popularity of your business website. Furthermore, increasing the number of consumers or visits increases brand recognition. Sales may increase as a result of this.
To reap all these benefits, SEO copywriting can play a pivotal role. There are many advantages of SEO content writing, one of which is already mentioned above. The rest are stated below –
It is one of the low-cost marketing techniques that can yield huge returns. Though it may cost some money, it is worth investing in.
Search engines look for unique and original content to rank a web page higher.
SEO copywriting helps to guarantee that a website receives new material regularly. Additionally, when you regularly update the material on your website, you are more likely to have repeat visits from consumers, which increases the searchability of your website even further. The addition of fresh and new material would help demonstrate that your website is well-cared for.
Keywords play an essential role in the success of a website. Web content that focuses on the keywords results in a focused website. Search engines usually prefer websites with focused content and display them on top of the search results. Effective SEO content uses various keyword-related techniques to attract website visitors.
SEO copywriting offers information in a good quantity that would tempt the visitors to peruse your complete content and explore the other content on your website.
If they find your content helpful, they will create backlinks by linking to it. These backlinks would make your website more popular. In fact, by hiring a professional SEO content writer, you can create a good number of regular visitors who will frequently visit your website to read content regularly.
If you do not have SEO-friendly material on your website, you may face severe consequences since no major search engine will rank your website highly in the search results. Some of them may not even include your website in their search results at all! For this reason, if you want to get the most out of SEO content creation, don't be afraid to invest in expert services.
How to Write Content Optimised for SEO?
When it comes to creating content, there are a lot of factors to consider. But by following a few simple tips, you can ensure that your content is optimised for SEO and will rank higher in search engine results pages (SERPs). One of the most important aspects of SEO is content. Your website's content must be well-written, keyword-rich, and engaging if you want to rank on Google. To write content that ranks high on Google, you need to understand how to optimize your content for SEO.
1. Start with your keyword research. Knowing which keywords you want to target is key to creating content that will rank well. Use tools like Google AdWords Keyword Planner or semrush.com to find keywords related to your topic, and make sure to include them in your content where relevant.
2. Write for humans, not search engines. Don't focus solely on cramming in keywords; write naturally and make sure your content is interesting and engaging for your audience.
3. Use headlines and subheadings wisely. Use keywords throughout your content. But don't keyword spam – that can actually hurt your ranking. A good rule of thumb is to use your target keyword once or twice per 300 words. But avoid keyword stuffing as t can be penalized by Google.
4. Use free tools to improve the quality of your articles. Remember, your goal is to attract humans, not robots, so write valuable content. The more human-sounding the article will be more chances it will have of ranking high on Google or Bing.
5. Use relevant images. it may help you get traffic from image search results as well.