Gaming
10 Most Popular PC and Mobile Games in India
Gaming has become a hugely popular form of entertainment in India, with millions of gamers nationwide. With the increasing availability of smartphones and affordable gaming PCs, gaming has become more accessible.
In this article, we will explore the 8 most popular PC and mobile games in India, based on their number of players, revenue generated, and overall popularity.
Table of Contents
Still, some of the most popular include action, multiplayer online battle arena (MOBA), and first-person shooter (FPS) games. Here are some of the most popular PC games in India:
DOTA 2
Dota 2 is a multiplayer online battle arena (MOBA) game that is considered to be one of the most complex and challenging games in the world. It is a very popular game among young adults and adults. There are over 12 million active players of Dota 2 worldwide and over 2 million Indian players.
A lot of professional leagues and tournaments for Dota 2 are played by teams from all around the world. The Dota Pro Circuit is a series of competitions run by Valve that provide points toward direct invites to The International, the game's most important yearly tournament. Dota 2 is the most profitable eSport thanks to internationals' crowdfunded prize money structure, which has seen numbers reach up to US$40 million.
Counter-Strike: Global Offensive (CS: GO)
CS:GO is a first-person shooter (FPS) game released in 2012. It is a paid game that is very popular in India. CS:GO is played by many people in India and has a large professional scene. The locations, weaponry, characters, and modes of CS:GO have improved since the game's launch in 2012. Since it is one of the most popular games worldwide and is not just popular in India, it has made the list of top PC games.
The majority of CS: GO players think this game is challenging, requires method, and that its humour is its strongest feature.
Grand Theft Auto V (GTA V)
GTA V is an action-adventure game that was released in 2013. It is a paid game that is very popular in India. GTA V is played by many people in India and is one of the most popular games in the world.
The game was heavily anticipated before it was published and was one of the most anticipated video game releases of 2013. Grand Theft Auto V was launched to rave reviews from all corners of the gaming community.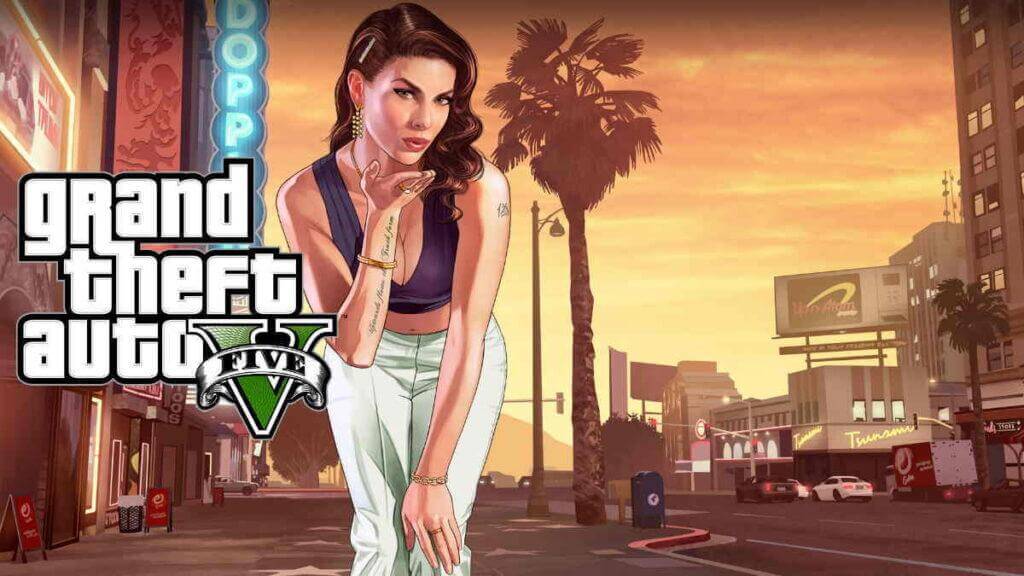 It now has MetaCritic and GameRankings scores of 96 or higher and perfect ratings from more than 30 reviewers. The game broke several records when it sold 11,210,000 copies and made $800,000,000 on its first day of sales. It went on to earn $1,000,000,000 in just three days after release.
Call of Duty: Advanced Warfare
Due to its futuristic setting and excellent graphics, Advanced Warfare makes the list of the top PC Games. As a result, they are able to include things in the game that would be impossible in either historical or present circumstances. What sets Advanced Warfare apart is the exosuit. Your player benefits in a specific way by donning this outfit.
The game is futuristic and has several features, like self-cloaking, hoverbikes, and more. The grenade also has a touch of futurism; it hovers in the air for a minute before waiting for your command, which you may provide by nodding. There are open areas where you may test your technology.
It's a tournament with 100 participants on an island where your death might come from anywhere. The majority of PUBG players have encountered that casual competitiveness even in such a brutal circumstance.
You are continually reminded of the number of players while playing in the upper right corner of the screen. One of the things that prevent players from becoming bored is the merit badge. There are several merit badges available, including those for boxing, first aid, vaulting, grenading, and more. With its addicting gameplay, PUBG is a fantastic way to enjoy yourself with friends.
Call of Duty Mobile (CODM)
With over 500 million downloads, CODM is among the most popular mobile games in the globe. It's one of the top 10 most downloaded apps in India, where it's incredibly popular. The game's graphics, gameplay, and diversity of content have been praised.
If you enjoy the Call of Duty series or first-person shooters in general, you should check out CODM. As it is a free-to-play game, there is no downside to giving it a shot.
Battleground Mobile India
the smartphone game that spread across the nation like wildfire. The whole Indian esports industry entered its heyday thanks to PUBG Mobile.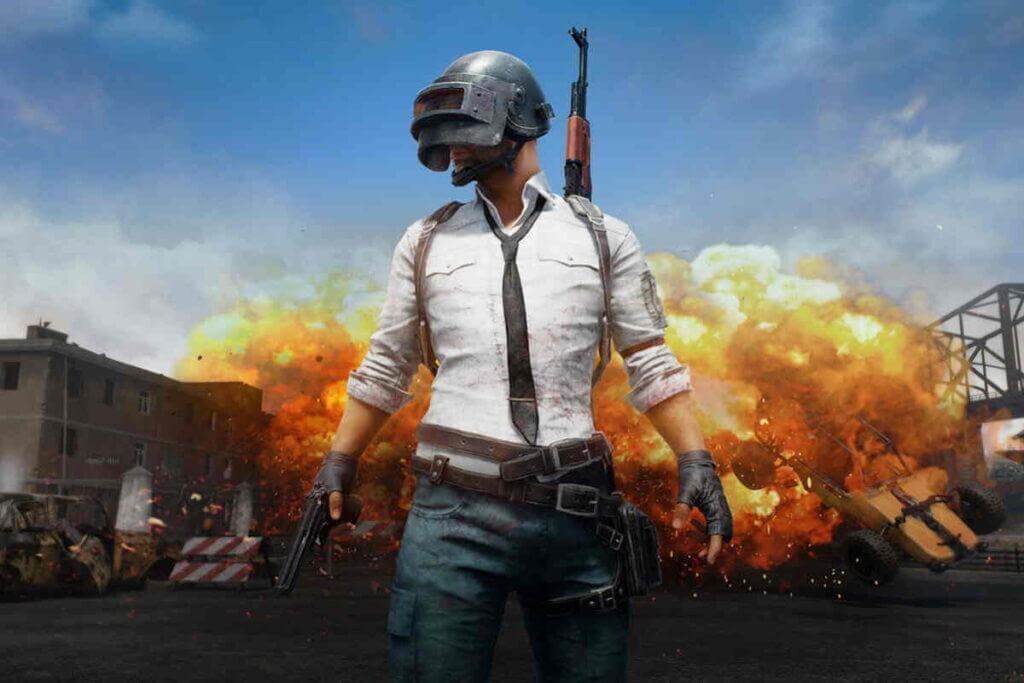 PUBG Mobile's tournaments would easily draw tens of thousands of spectators, whilst the nation's competitive circuit failed to ever record close to 600-700 concurrent viewers for a tournament.
Nearly 80,000 people watched live broadcasts of their most popular competitions during their peak years.
Candy Crush
Numerous casual games, including one of the most well-known, Candy Crush Saga, contributed to the development of mobile gaming in India.
Anyone may play the game due to its simplicity and portability while using public transportation or sipping coffee.
Back in 2010, Candy Crush Saga smashed a number of records and established mobile gaming as one of the preferred contemporary entertainment genres in India.
Ludo King
Ludo King is a popular mobile game that was first released in 2016. The game is based on the classic board game Ludo, which has been played for generations in many parts of the world. Ludo King is a multiplayer game that allows players to compete against each other in a virtual game of Ludo.
The gameplay of Ludo King is simple and easy to understand. Players roll a dice to move their tokens around the board, with the goal of getting all their tokens to the center of the board before their opponents. The game can be played in either single-player or multiplayer mode, with up to four players competing against each other. One of the unique features of Ludo King is its social aspect. Players can connect with their friends or other players from around the world to play together, chat, and send emoticons during gameplay. This has helped to make the game even more popular and engaging for players of all ages.
Ludo King has received numerous awards and accolades for its innovative gameplay, user-friendly interface, and popularity. It has also been downloaded millions of times on Android and iOS devices. Overall, Ludo King is a fun and engaging mobile game that combines the classic board game with modern technology and social features, making it a hit with players of all ages and backgrounds.
Subway Surfers
Subway Surfers is a mobile game developed by Kiloo and SYBO Games, first released in 2012. It quickly became a global phenomenon, with millions of downloads and a massive following. The game is a side-scrolling endless runner where the player takes on the role of a graffiti artist who is being chased by a grumpy inspector and his dog through a subway system. The objective is to avoid obstacles, collect coins, and power-ups, and advance as far as possible.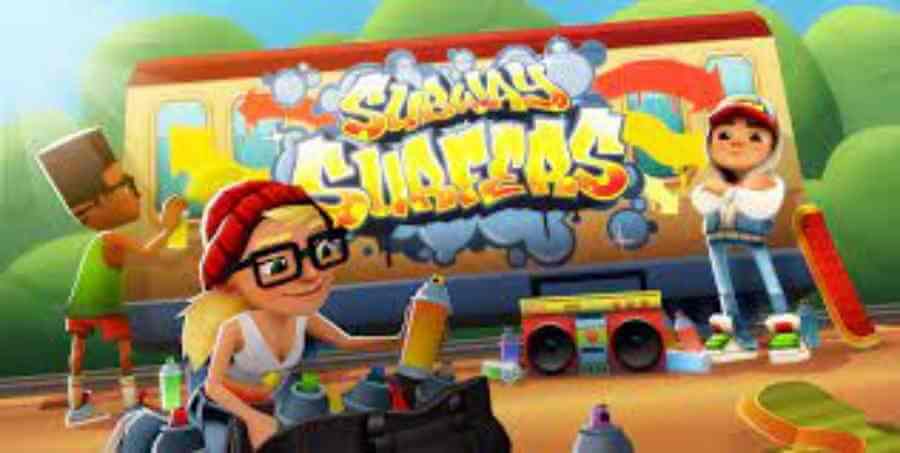 Since its release, Subway Surfers has continued to evolve and grow, with regular updates adding new characters, locations, and gameplay features. It has also spawned a range of merchandise, including clothing, toys, and accessories. Today, Subway Surfers remains a popular and beloved mobile game, and it continues to be enjoyed by millions of players around the world.
Conclusion
These are just a few of the many popular PC and mobile games in India. The popularity of these games varies depending on the region and the age group of the players. However, the games listed above are some of the most popular and well-known games in the country.