Featured
6 Important Qualities of a Successful Affiliate Marketer
Successful Affiliate Marketer
The affiliate marketer needs to know what qualities make a successful affiliate marketer. They need to understand what they need to do to get results because it will aid them in planning for the future.
It is also important for them to understand what they should focus on while doing their affiliate marketing. There is a large scope for success for an affiliate marketer. You can earn many commissions if you get your marketing and advertising tactics right.
To be able to do this, you must possess certain characteristics. We will discuss six of them below:
Determination
This is a prime quality any entrepreneur must-have. As someone entering the marketplace, you must be determined to not give up in the face of obstacles. You need the willpower to keep going even when the clicks fall or the products don't sell.
Ever learning:
You must continually learn about new advertising and marketing techniques and keep yourself updated on market trends. Especially in the space where trends constantly change, and new opportunities emerge, you need to identify possible niches to develop and occupy through knowledge and access to tools.
Have a plan and stick to it
When it comes to affiliate marketing, you must be most aware of your plan.
No matter how much you believe you can pull off anything you have planned, it's best that you understand your weaknesses before you get started.
After you've chosen your niche and product, you need to establish your website, find the right tools and figure out what the things to do to build a profitable relationship with the people you choose to affiliate with.
If you're not sure where to begin, you can easily hire a professional who has the expertise, experience and dedication to provide you with the best affiliate marketing service.
In the meantime, make sure you prepare a set of tasks you want to do and when you think it's time to work on it. That way, you won't get into a mess where you end up quitting and losing everything you've built up to this point.
For example, you can create a plan to visit your selected websites twice a week, update your blog at least once a week and add new affiliate offers in your site, send an email or other promotional materials to your subscribers, and many others.
Once you get down to doing those, you will definitely be able to see the difference in your results.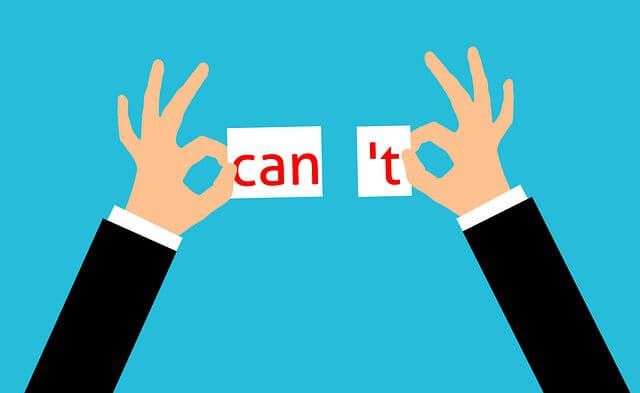 Always have a goal in mind
To make an affiliate marketing business more successful, you need to set a goal.
In this case, the goal is to achieve a goal you have set. That way, you can track and measure your progress and see where you are not succeeding and improve your skills to avoid setbacks.
In order to make your goal more successful, you should be aware of the obstacles to your goals and strategies to overcome them.
So how can you define what you are looking to achieve in affiliate marketing?
There is no set answer.
Every affiliate marketer has a unique goal, you just need to be honest and realistic when it comes to what you want to achieve.
Creativity and Resourcefulness
You cannot reach success without achieving differentiation. Since the affiliate market industry grows in revenue, the competition would increase exponentially. It is key that you distinguish yourself by identifying creative ways to sell yourself – such as finding more platforms or blogging in an engaging way to your audience. This will also allow you to maximise your commission.
Discipline
Last but not least, for a business set up and operating at home, the affiliate needs to set an aim and objectives to achieve it. A regular timetable can come in handy to achieve daily targets.
As mentioned above, you can succeed in various ways if you follow the six basic steps above.