SEO
What is Local Keyword Research? What are Its Benefits?
Keyword research is a fundamental part of SEO. Without identifying relevant keywords, your site will not rank higher in the search results, and users will not find it in the first place.
Local keyword research is finding keywords relevant to your business or website that people in your local area are using. The benefits of local keyword research are that it can help you to target your marketing efforts more effectively and it can also help you to improve your search engine rankings for those keywords.
When you know which keywords are most popular in your area, you can use them more often in your marketing materials and website. This will help you to attract more local customers, and it will also help you to improve your search engine rankings.
You can use several different tools to find the most popular keywords in your area. You can use keyword research tools that are available online, or you can use a local newspaper or another source of information.
You can also use a variety of online directories to find out which keywords are most popular in your area. These directories will list all of the businesses in your area that offers services or products that relate to the keywords that you are researching.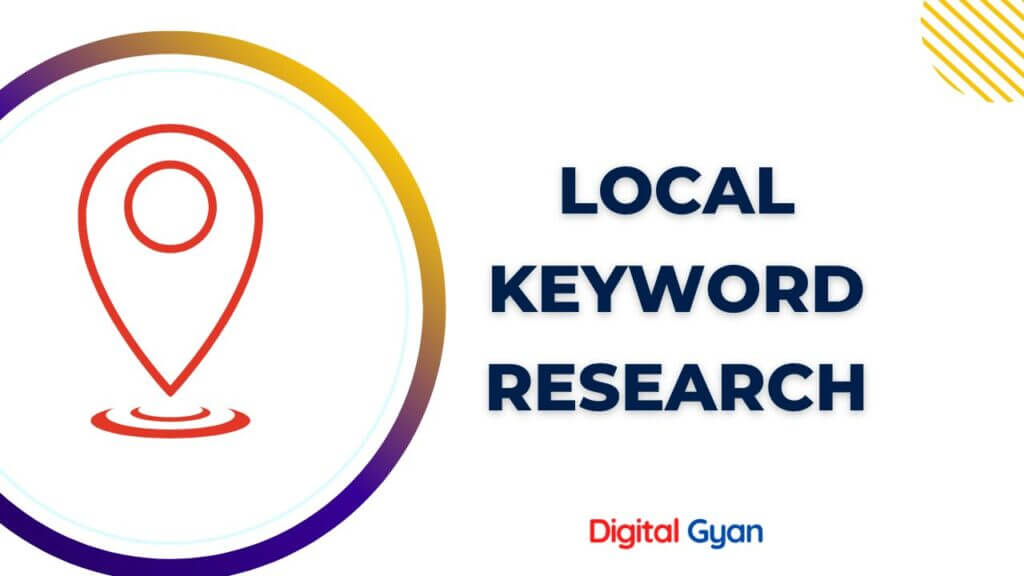 Why do you need local keyword research?
If your business only sells within your own geographic area, likely, search engines are not indexing your website for those keywords. There is a very good chance that your site would get indexed for the keywords you're targeting if your target audience was searching for those services or products on a national basis.
You should target keywords that can bring you closer to your target audience. The idea is that these keywords also happen to be profitable for you. The more keywords you can get indexed and get traffic to your site, the higher chance you have of ranking high for those keywords, and thus increasing your business revenue.
Why is local keyword research important?
Local keyword research is important because it helps you identify the keywords and phrases that local searchers use to find businesses like yours. Optimizing your website and content for these local keywords can improve your chances of being found by potential customers when they search for products or services like yours. Additionally, local keyword research can help you develop an effective SEO strategy for your local business. It allows you to understand the terms people are using in search engines when looking for your services and products.
You can then use those keywords in your website and marketing materials to help improve your ranking, traffic, and conversions. And the higher you rank on Google Maps and other search engines, the more likely potential customers are to find you.
How do you use keyword research for local SEO?
There are a few things to keep in mind when doing keyword research for local SEO. First, consider the modifiers that can make a keyword more specific to your location. For example, if you're targeting keywords for a business in New York City, you might want to include "NYC" or "New York" as a modifier. This will help you target searchers who are specifically looking for businesses in your area.
Second, think about the different types of searches that people might be doing when looking for a business like yours. This will help you determine the search intent behind a particular keyword or phrase. For example, someone may be searching for "best Italian restaurant NYC" if they're looking for a place to eat, or they may be searching for "Italian restaurants near me" if they're looking for a nearby business.
Third, use keyword research tools to help you identify relevant keywords and phrases that have high search volume and are relevant to your business. Fourth, create a list of these keywords and phrases, along with their search volume and relevance, so you can target them in your local SEO efforts. By following these steps, you can ensure that your local SEO efforts are targeted and effective.
How do I find local keywords?
There are a few different ways that you can go about finding local keywords. The first way is to simply use a keyword research tool, like the Google Keyword Planner or a free keyword tool like Ubersuggest. Another way is to do some local search results research. This means looking at the search results for your target keywords and seeing what kinds of businesses and websites are ranking. If you're unsure which keywords to target, you can also do local SEO keyword research. This is the process of finding out which keywords are most popular in your area and then targeting those keywords in your SEO strategy.
Best Practises for Local Keyword Research
In local keyword research, businesses identify and target keywords that prospects use in local searches. This is important because optimizing for specific local keywords can help a business rank higher in search engine results pages (SERPs), making it more likely that searchers will find and visit the business.
There are a few different ways to conduct local keyword research. One is to think about the terms prospects simply might use when searching for businesses like yours in your area. Another is to use keyword research tools, like the Google Keyword Planner, to see which terms are being searched for most often.
Once you've identified some potential local keywords, you can then start incorporating them into your website and other marketing materials. This process is known as optimization, and it's important to make sure you're not overdoing it with your keywords (known as keyword stuffing). A good rule of thumb is to include one or two local keywords per page and other related terms (known as modifiers) as needed.