Royalty-free images
In a world where a picture is worth a thousand words, it is no wonder that many people are looking for ways to get high-quality, royalty-free images. Many websites offer such images, but finding the right one can be a challenge.
Today, technology and social media platforms have given us ample opportunities to reach out to a larger audience and share our work. But all that glitters is not gold! Since the work is available to the public, it usually gets copied without any permission from the creator. Images are the most copied and downloaded thing from the internet.
Though many big brands like Shutterstock try to protect their images, users somehow manage to use them and display them as original images from their end. Most of the images available online are copyrighted.
Most people usually skip to the images after searching for something because they find it engaging and time-saving. Having visuals in the content is helpful in not just attracting search engines but also customers or target audiences. Even a blogger needs an attractive image in their blog that is eye-catching and relevant to the context.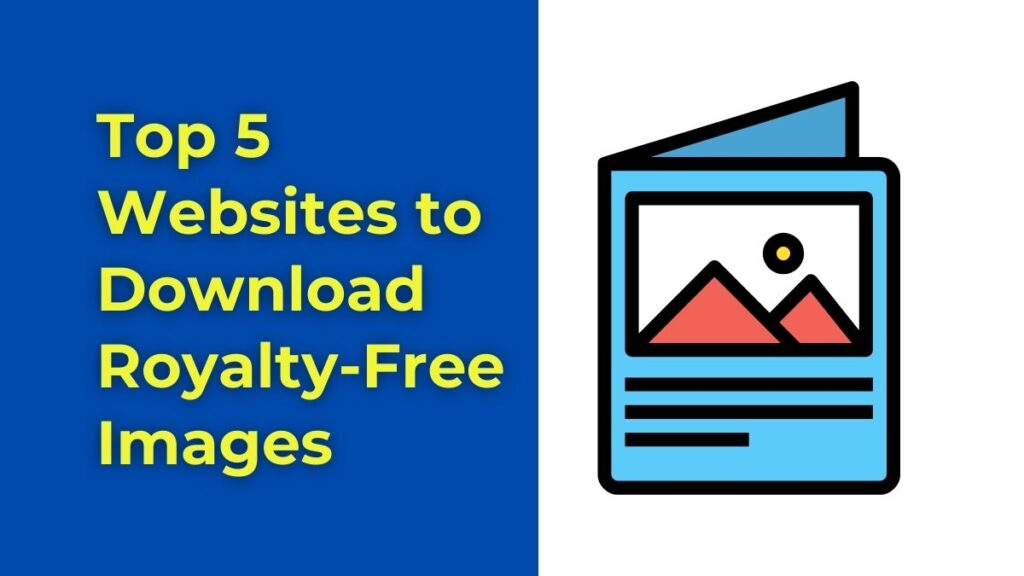 So using the right image, no doubt is necessary, but using one that is permitted is also very necessary. Thus, this copyright issue often hinders one's learning since many beginners don't have enough resources to pay the royalty fee or create from scratch. So most of us usually use what is available to us online. Still, very few of us know that downloading someone's work and using it without authorised access can attract legal action.
What can we do then?
People often wonder if there are any ways to use the images available online without getting into this copyright trap. Yes! You need to look for images that have the Creative Commons CC0 License, which allows the user to download, copy, edit, share, and use the image for personal and commercial use. Thus all you have to do is look for the required images on the websites that have images with a CC0 license, and you are good to go.
What's the Best?
Though there are many websites out there, here are the top five websites that can be used for royalty-free images:
Stocksnap.io
Stocksnap.io is the most widely used website for images, as all the images are under the CC0 license. It has different categories for easy navigation, with beautiful and high-quality images in each category. Thousands of fresh images are added every week, leaving the user with numerous options and more than just satisfied.
Visit Unsplash, and guarantee you will be awestruck. Thousands of beautiful photos in all the categories, a showcase of work by people, photo of the day credit, and allowance to freely use the images make Unsplash one of the best websites.
Forbes, Medium, Entrepreneur Magazine and a few more have cited Unsplash as one of the leading photography websites in the world.
This is one of the most used websites and has more than 1.8 million photos that are stunning and royalty-free. With filters like orientation, category, size, colour etc., it becomes straightforward to find an image of your choice, and of course, you can use it freely for all sorts of purposes.
Founded in 2014, Pexels comes with the simple aim of helping people create amazing content and grow by using its photos. Pexels has a massive library of photos both from its end and from another website that is also providing high-quality images to the users.
Canva
Though still growing, Canva is not just a platform for some beautiful royalty-free images. Still, it also allows the creation of social media graphics, posters, banners and some other visual content. It provides its users with all the tools to create their own design. It enables one to design blog banners; Facebook covers, animated social media, resumes, Instagram stories, cards, etc. All the images and templates are free, making it one of my favourites.