Tech News
Top 5 Biggest Tech Brands in the World
The tech industry is one of the world's most competitive and rapidly changing industries. To stay ahead of the curve, companies must constantly innovate and adapt to the latest trends.
These large IT firms have dominated the market in recent decades. Technology has been more pervasive across the economy during the last few decades. The S&P 500 index now has a total weighting of 29.1% for the technology sector, up from 20.7% at the end of 2016 and among the greatest long-term performers on the market.
Even large-cap firms that aren't strictly categorised as tech firms by the Global Industry Classification Standard, or GICS, including Alphabet Inc. (GOOG, GOOGL), Amazon.com Inc. (AMZN), and Tesla Inc. (TSLA), have operations that are centred upon disruptive technologies.
IT businesses have handled the negative effects of the COVID-19 epidemic despite it. The combined market capitalization of the top five tech companies exceeds $7 trillion.
As a result, a handful of tech brands have become household names.
Top 5 Biggest Tech Brands in the World
Here are the five most successful tech brands in the world:
1. Apple
Apple is one of the most valuable brands in the world, with a brand value of over $170 billion. The company is best known for its iPhones, iPads, and Mac computers. Apple is a trendsetter in the tech industry, and its products are known for their sleek design and user-friendly interface.
Revenue: $267.7 Billion
Market Cap: $2.18 Trillion
Headquarters: Cupertino, CA
Apple is not only the most valuable corporation in the world but also had the best year for tech stocks on our list in 2022, with a decline of just 5.1%.
One of the most lucrative businesses in the world, Apple reported a net income of $19.4 billion in the second quarter. Making it at Top 1 in our Biggest Tech Brands list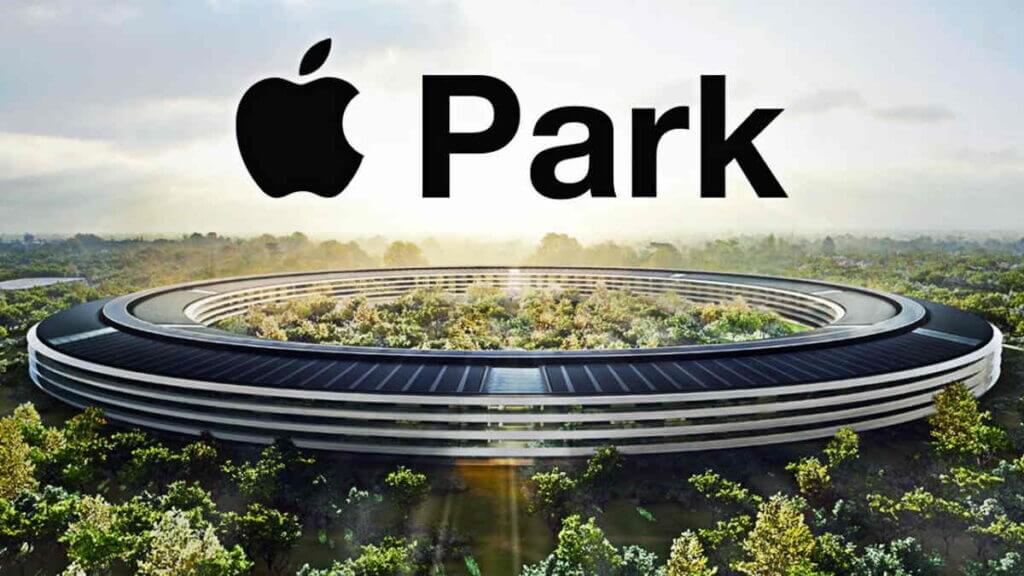 The most valuable U.S. company may be Apple, but famed value investor Warren Buffett believes there is still space for growth in the stock. Apple is by far Buffett's Berkshire Hathaway Inc.'s largest stock holding.
2. Samsung
Samsung is a South Korean conglomerate that produces a wide range of electronics, including smartphones, TVs, and home appliances. The company has over $120 billion brand value, making it the world's second most valuable tech brand.
Revenue: $197.6 Billion
Market Cap: $278.7 Billion
Headquarter: Seoul, South Korea
For customers like Apple, Sony, HTC, and Nokia, Samsung is a significant producer of electronic components such as lithium-ion batteries, semiconductors, image sensors, camera modules, and displays.
With the introduction of the first Samsung Solstice and the subsequent success of the Samsung Galaxy brand of devices, it has become the leading producer of mobile phones and smartphones worldwide.
Additionally, the business is a significant supplier of tablet computers, notably its Android-powered Samsung Galaxy Tab line. It is also credited with creating the phablet industry with the Samsung Galaxy Note line of products.
Additionally, it has created foldable phones like the Galaxy Z Fold 3 and smartphones with 5G capabilities, such as the Galaxy S22.
3. Microsoft
Microsoft is an American tech giant that produces a range of software products, including the Windows operating system and the Office suite of productivity applications. The company also manufactures gaming consoles, laptops, and tablets. Microsoft has a brand value of over $80 billion.
With its Windows operating system, Azure cloud services, LinkedIn social media platform, Office professional software suite, and Xbox gaming brand, Microsoft is the largest software corporation in the world.
Revenue: $125 Billion
Market Cap: $1.68 Trillion
Headquarter: Redmond, WA
One of the oldest firms on this list, Microsoft was established in 1975 and has been publicly traded since 1986. Microsoft announced 12.3% revenue increase in the second quarter of 2022, over 50 years after its foundation, partly due to its 40% rise in Azure and other cloud services revenue.
In early 2022, Microsoft also announced an agreement to buy video game producer Activision Blizzard Inc. (ATVI). Microsoft comes at 3rd in our Biggest Tech Brands list.
The firm that makes PCs is the biggest software developer in the world. Microsoft creates software products, grants licences, supports them, etc. Microsoft's acquisition of LinkedIn for $26.2 billion was the company's biggest acquisition to date.
4. Google
Google is a California-based tech giant specialising in Internet-related services and products, including search, advertising, cloud computing, and software. The company also manufactures smartphones, tablets, and laptops. Google has a brand value of over $70 billion.
Revenue: $162 Billion
Market Cap: $1.17 Trillion
Headquarter: Mountain View, CA
The parent firm of Google, the dominant search engine, operates a number of companies. From Google's family of software products, including Chrome, Maps, Play, and Google Ads, to YouTube. The value of its advertising network alone is $38 billion.
Google recorded revenue of 256.7 billion US dollars for the most recent fiscal year. The majority of Google's income comes from advertising, which brought in 209.49 billion dollars in 2021. With a market valuation of $1,392 billion in February 2021, parent firm Alphabet was ranked second among all online companies globally.
5. Amazon
Amazon is a Seattle-based company focusing on e-commerce, cloud computing, digital streaming, and artificial intelligence. The company also manufactures a range of consumer electronics, including the Kindle e-reader and the Echo smart speaker. Amazon has a brand value of over $65 billion.
History of Amazon's yearly and quarterly revenue growth rate from 2010 through 2022. The amount of money a business receives from its clients in exchange for the sale of goods or services is known as revenue.
Net income is calculated by deducting all costs and expenses from the top line item on an income statement, which is revenue.
Market Cap: $1.322 Trillion
Revenue: $386.06 billion
Headquarter: Seattle
Amazon's revenue for the three months ended June 30, 2022, was $121.234 billion, up 7.21% from the same period last year. Amazon comes at 5th place in our Biggest Tech Brands list.
Amazon's annual sales increased 9.61% to $485.902 billion by June 30, 2022, from the previous year.
Amazon's yearly revenue for 2021 increased 2020 by 21.7% to $469.822 billion.
Amazon's yearly revenue in 2020 was $386.064 billion, up 37.62% from the previous year.
Amazon's yearly revenue for 2019 increased by 20.45% from 2018 to $280.522 billion.
Conclusion
In conclusion, the top 5 biggest tech brands worldwide are Apple, Samsung, Amazon, Google, and Microsoft. These brands have dominated the tech industry for many years and show no signs of slowing down. If you're looking to get into the tech industry, these are the brands you should keep an eye on.