The Importance of a Website Analysis
Website Analysis
A website analysis is the best place to start when considering or beginning an SEO campaign. To execute successful SEO, it makes sense to investigate where your problem areas lie and what needs immediate attention.
In the context of a website, a website analysis is a process of gathering website data. This data is usually gathered via a website analysis tool, and the data can be anything from HTML code and CSS to images, and everything in between. It's the process of gathering this data and finding out what information can be used to help the success of a website.
The significant benefits of a website analysis are as follows:
Identify Internal Problems
A website analysis checks all of a website's structural aspects that are vital to SEO. It guarantees that information is appropriately put and checks the quality of your internal and external connections and anchors.
Additionally, your research will tell how deep your pages are (how many clicks it takes to obtain them), how old they are (or when they were last updated), whether they take an excessive amount of time to load (kilobytes), and how accessible your website is to Search Engines (robots file and sitemap) (robots file and sitemap).
Assuring that these important structural features are proper not only helps Search Engines to browse your website correctly but also creates a solid basis for future SEO work or upgrades.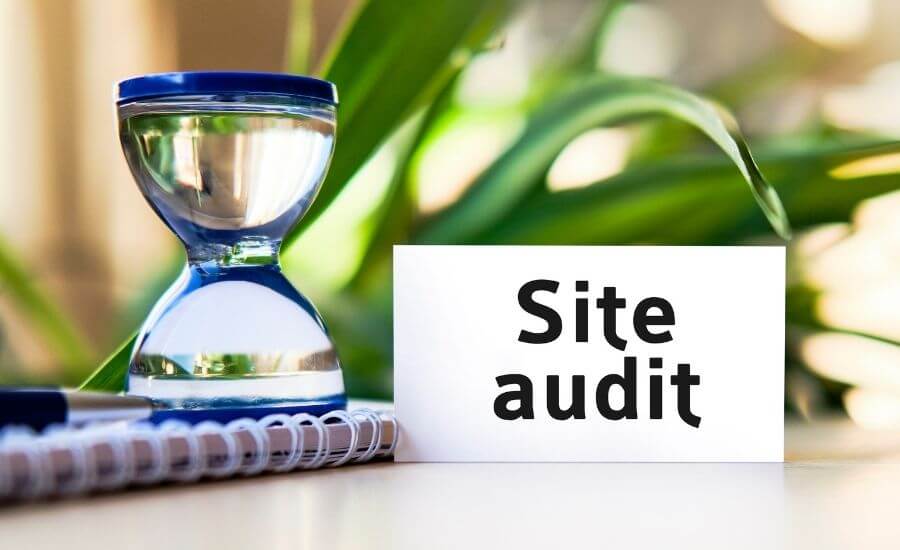 On-Page Issues
The website analysis will include a report on all on-page elements to ensure that everything that should be on the site is present and properly optimised. It mostly consists of menu, picture, and link data, including titles and alt tags.
Find Out More About Ideal Keywords to Target
Along with the analysis report, a small amount of keyword research and recommendations will often be included depending on the keywords you initially gave. These recommendations will help you determine if you need to invest further time in research to develop a list of more focused keywords or whether the ones you currently have will perform well for you.
What Is Working Well for Your Site?
Not all aspects of the website analysis are unfavourable. The majority of websites have at least one positive aspect, whether it's their design, colours, menu systems, or outstanding text. The majority of business owners struggle to evaluate their website objectively and frequently fail to recognise or ignore their present assets. Encouragement in these areas may transform a good idea into a fantastic one.
Current Site Popularity and Ranking
Are you aware of the websites that connect to you? There is considerable weight put on the quantity and quality of websites that link back to you. This is because having helpful, high-quality connections indicate to the Search Engines that your site provides relevant material, as do a slew of other highly-ranked websites. Your website analysis will reveal which websites connect to you and the quality of those websites.
Are you aware of which search engines have indexed your website's pages? The website analysis generates an indexed pages report that includes all major search engines, allowing you to identify which pages were discovered and which were overlooked for whatever reason. Additionally, the analysis will include a comprehensive ranking report that details your present position for the keywords you've picked.
The Human Element
A complete website audit should include a human component since only half of the strategy to increase your website's popularity with search engines is to make it more popular.
An SEO expert may carefully review your website to ensure that all of your links are working, that your photographs are high quality, and that your site is visually appealing. Your website should be up to date and simple to use since visitors form their first impressions.
A manual evaluation of your content (how well written it, orthographic and grammar), the quantity of material and the use of its keyword will assist measure the quality of your website. Your study should also advise you on the design, usability and reflection of your company and its uniqueness on the web. These are the factors that affect the choice of consumers when converting from browsers to purchasers.
Prioritise Your SEO Campaign
One of the most helpful elements of website research is to highlight your SEO requirements. It is simpler to prioritise a list of items you have previously produced than to prioritise certain categories that exist but that you don't know about. The study is a fantastic approach to grasp the SEO process and realise clearly why you need it. The SEO professional who carried out the study is also a great chance to ask them as many questions as possible.
Free Or Paid
When selecting who completes your first website analysis, beware of the 'free website analysis' which SEO firms appear to constantly provide online. They all tend to be free of obligation, but do they complement these reports with your own business in mind?
There is definitely an advantage to be obtained, regardless of who is producing your report. However, bear in mind that those businesses who charge a modest price for the service are more likely to be upfront, honest and forthcoming with their results, suggestions and advice than those that use the service for additional sales.
Many people are surprised to learn that even tiny errors on their websites may have a significant impact on search engine rankings. Many people have no idea what search engines are looking for. Usually, it takes just a few little tweaks to make a big difference.
A website analysis is the only method to understand what you need to change without having to pay for the whole package. Customer service is a major focus for any SEO company, but it may vary greatly. Shop around until you find a firm that matches your values and attitude.