A website widget is a small snippet of HTML code or a snippet of JavaScript code that can be added to the website or blog in the sidebar or footer.
Different varieties of information can be displayed on widgets. It might be a search box, a rating site, or a social media site.
Static and Dynamic Widgets
There are two types of widgets: static and dynamic. Static widgets are the ones that don't need to have the web address updated (for example, Google Analytics or ShareThis widgets). Dynamic widgets, on the other hand, must have their own URL because they are updating a database and therefore need to be accessed that way.
When you view a news site, you see the main content of the page, as well as some additional information. Widgets have many benefits to your website. They can be used to track visitors, display advertising, syndicate your RSS feed, or just provide a fun, interactive experience for your readers and keep them coming back.
When you install a new CMS or other software, you are almost certain to be offered dozens of widgets. Some of these may look great and genuinely useful, but many offer no real functionality. Most news sites, for example, include a Facebook widget. While you might like to keep up with what your friends say, you're unlikely to visit the site very often. Therefore, it's likely that you won't miss anything very important, but you might be inundated with unimportant messages.
Websites with a CMS can have thousands of widgets. While many of these widgets might offer no value, others will offer more. These value-added widgets are usually called modules. They are not always easy to find. To find the widgets you want, it is possible to search for keywords in the documentation of the site. However, you might find this difficult, as different websites use different terminology to describe widgets. Some will use the term module, and others will use the term widget.
In this article, you'll discover a few different types of widgets and how you can use them to enhance your website.
The Benefits of Using Widgets on Blogs/Websites
Ever seen Google ads on a webpage? Then you've seen a widget in action. A widget is just a small piece of code that you place on your website or blog. Other common widgets you have likely seen online are bookmarking buttons, like 'Digg It', under blog posts, Feedburner RSS subscription buttons, and YouTube players.
You can find a widget for almost anything, from news tickers to Google Maps to audio playlists. These are also popularly used as social media links of the given website.
The best thing about them is that they are very easy to install and use. You don't have to know programming or fiddle around with code to put them on your website or blog.
Once you find a widget, you want to use, installing it is as simple as copying and pasting the code into your website, wherever you want the widget to appear.
A quick search for widgets will turn up thousands of results. So which web widgets are best to use on your website? That all depends on what your goals are.
Social bookmarking widgets are a must if you want an easy way for your blog posts to get syndicated and shared around the internet. You can find a widget for almost every bookmarking site out there, so an easier and cleaner way to reach them is to use a widget that submits to several sites at once. Other widgets that make sharing easy are Facebook, Twitter and other web 2.0 platforms.
With one click, your readers can share your content with their network. And RSS widgets make it easy for you to get people to subscribe to your feed, with one-click access to your updated content in a reader or via email.
If you want to earn money, then advertising widgets greatly benefit your website. You can display Google ads or create graphics ad banners for products you sell.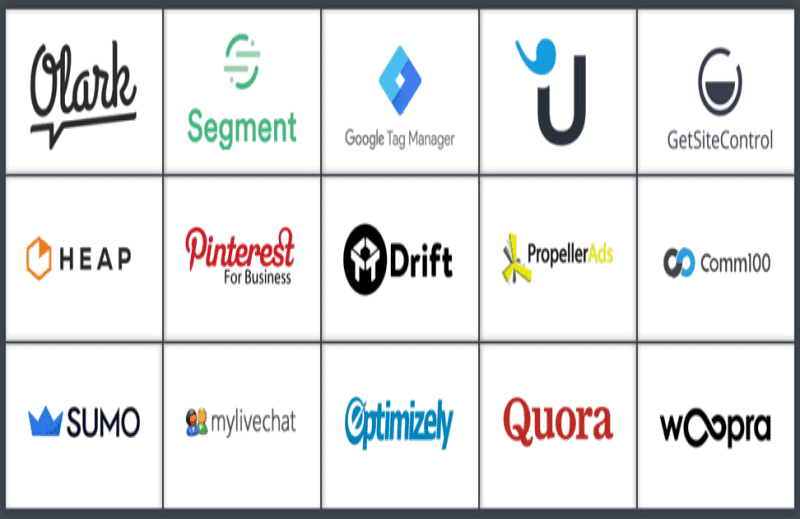 If you want to keep visitors returning, a widget that displays dynamic content such as weather forecasts or TV listings can add interest. Flash games, quotes, polls, the sky is the limit on what kinds of entertaining content you can add to your site with a web widget.
We can also show football scores, cricket, etc., to keep our visitors motivated to visit our website. The modern trend is that most websites have newsletter widgets in the sidebar area of the website.
While widgets have benefits for your website, there is such a thing as too many. Know what you want to accomplish with your site, and choose web widgets that help you achieve those goals. Such tools must be highly customizable in terms of visuals, functionality, options, etc.
These have become an essential part of any website these days, and care must be taken to provide some utility to the visitors rather than annoy them.
What Else Are Widgets Useful For?
Widgets may assist in directing users to new areas of your website and making it more interesting. If you have a video you want people to view, you should provide them with various options for finding it.
Let's say someone clicks on a link in your newsletter that leads to an article on management tactics. He immediately notices a link to your future lecture in the sidebar — that's a missed chance.
If the same visitor clicks to read your post about management tactics but sees nothing else on the website to keep them interested, they'll probably leave.
The longer you can keep someone interested, the more likely you will convert them from visitor to customer. Not only that, but your site should ideally keep visitors interested enough to scroll around for a while.