SEO
Using the SEO for WordPress Websites in the Right Way
Popularity of WordPress
WordPress is the most widely used open-source CMS. It is mainly used by bloggers, writers, business people, non-profits, and small business owners.
Search engine optimisation is the best way to increase your site traffic. I'm sure your blog and website will not get a single visitor without using any technique.
SEO for WordPress Websites
SEO is the process of optimising a website, blogs, articles, and other digital content so that your target audience can find it easily through Google and other search engines. This technique is highly dependent on website-specific, web-related, and audience-specific factors. It is about making your content "search engine friendly" so that your website can be found in the top search results.
If you are using WordPress as your website's platform for running your online business and wish to do Search Engine Optimisation (SEO) for WordPress websites, you must have come across various methods and techniques for achieving the same.
In this article, I will share what steps you should take for SEO for WordPress websites. Also, I will tell you what the best practices you should put in place to help your website rank higher are. Lastly, I will tell you why you should invest in this type of SEO if you want to make some money in the long term.
Optimised Titles
As a writer, the title is where you should focus your attention. To get a good page rank, you need to ensure that your article is relevant to the topic of the post. Because Google loves this, the title must match exactly what is in the body of your article. You should be avoiding long words, as this can make your article look quite complicated.
As a general rule of thumb, I would say that the title should be around 50-60 characters, and it should match the heading of the post. This will make it easy for users to find what they are looking for. If your SEO articles are written in a strange way, they will be penalised by Google. This can affect your business, and it is a common mistake that businesses make, which can have a knock-on effect on the quality of your site.
Put Your Keyword
As far as SEO is concerned, I recommend a keyword-dense article—it should contain many keywords and have only one main topic. The more keywords you have, the better. When it comes to keyword selection, don't do it yourself.
Most people choose the wrong ones when they're writing an article. They try to think about what keywords they'll choose. But there is no exact formula on how many keywords you should use and how many should you add. It's highly dependent on the article topic and what kind of keywords people search for. Your article must also have an interesting title. Use a keyword-rich title.
However, you should avoid keyword cramming as much as possible. If you believe it will make a difference, your keyword should be included in the title. Not only should your title be read, but it should also make sense.
Nowadays, search engines are too smart, thanks to artificial intelligence. Google bots' effective analysis of whether your actual content aligns with keywords in the title. So, one should not try to deceive these bots.
Write Human Friendly
Historically, one of the black hat ways of article or content production was targeted at bypassing Google bots by keyword spamming and other tactics. Such techniques are no longer effective with Google's most recent algorithms.
As a result, the only way to get recognised by Google bots is to write in a human-friendly manner. It will increase your blog's popularity with readers and search bots since contemporary AI technology is virtually as good as humans.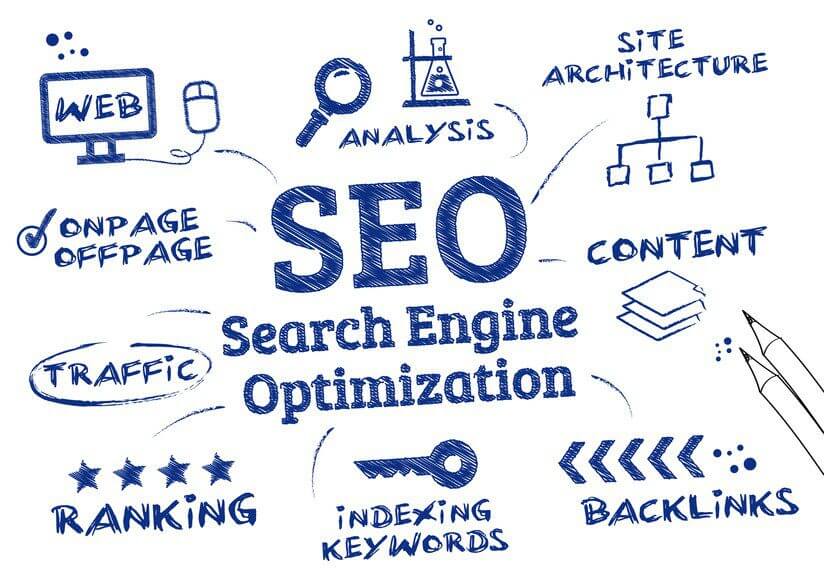 The most important thing you need to do is write an article and make sure that you can read it easily. This is how you will know if your articles are good or not. You'll find that you'll learn a lot about the topic as you create them.
Finally, you want to make sure that your article is unique and doesn't contain plagiarism. It's a good idea to create a sample article. Try and test it out first so you can see if it's unique. Plagiarism is the process of taking someone else's words and making them your own. Plagiarism is illegal, and you can get into a lot of trouble. Make sure you don't plagiarise before you create an article.
Incorporate Social Media
Embrace social media. When you incorporate social networking buttons, you effectively hire your audience and enlist them to host your material. This is an excellent approach to positioning your site while also accumulating backlinks since your readers will use media to advocate for your blog.
While social media buttons are important, your site may get clogged with excessive material; instead, you should focus on substance. The outcome may be imminent if you are utilising a reputable platform such as WordPress. Google holds WordPress and its apps in high regard.
Concentrate your efforts on a single subject for the time being; numerous WordPress blogs cover various subjects. There is nothing incorrect with this.
Use relevant images
Images are another essential part of your articles, as they help with engagement. Images can make a big difference, as users are more likely to click on them. Make sure that you only add good-quality images to your site, and that you are not using images that have been purchased from Shutterstock. As you can imagine, the more clicks your images get, the more you will be able to rank for the keywords that you want to rank for.
When using images for SEO, you want to take a similar approach to writing content for SEO. You want to make sure that the image is relevant to the page's topic. You want to add alt tags and use the keywords you are trying to rank for.