Tips & Tricks
How to find out if Two people are chatting on WhatsApp?
There are a few tricks to actually knowing if two people are chatting on WhatsApp or not. Whether it's WhatsApp web or on mobile, there are plenty of tricks and software available online to actually spy on the target device in real-time and find out if people are chatting or not.
Look over the information in this post to learn how to check who is conversing with whom on WhatsApp.
To begin with, keep in mind that 99 per cent of the time, people use WhatsApp to communicate with others (no one utilizes the new "status" function, right?).
It's not like some other applications, such as Facebook, where many people may be online, but all they're doing is reading through their never-ending timelines. So, just because two individuals are online on Facebook doesn't mean they're conversing with each other.
Now, just because two individuals are online on WhatsApp at about the same time does not always indicate they are conversing.
However, if you keep an eye on it for a long enough time, you can tell if two individuals are conversing. As a result, there is a script developed on GitHub which can monitor online activity simultaneously:
Every 10 seconds, it will check if the first user is online.
It might not appear to be very dangerous at first because you'll get a few hits by chance, but imagine what would happen if you let this continue for a few months. Then you'd be able to tell whether or not two individuals are chatting with each other. Oh, it appears that Bob often comes online within a minute or two when Alice is online! Get what I'm saying?
The script is simple enough to demonstrate what's possible, but it has the potential to become much creepier. Hopefully, this demonstrates how a seemingly insignificant feature may be used. You may disable the "last seen" option in WhatsApp if you don't want this sort of information to be made public, but it won't solve some of the issues outlined in the original article I linked to at the top of this page.
If you decide to try out the script, proceed with caution. If you anger WhatsApp enough, they may limit your connection or even ban your account, so it's not a terrible idea to use it on a different account from your primary one.
Look Up if Two people are chatting on WhatsApp
WhatsApp lets you know if your contacts are online and when they were last viewed. With our simple instructions about how to know who reads your messages on WhatsApp or how to detect whether someone is online on WhatsApp, it's fairly simple to tell.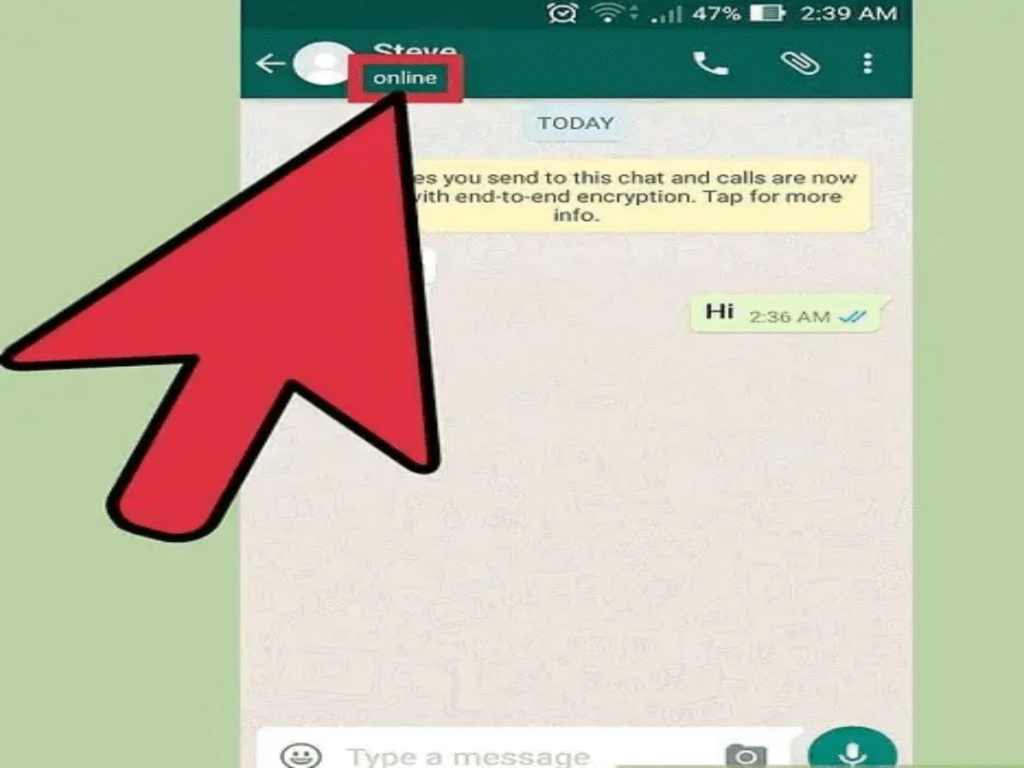 Open the WhatsApp app on your phone or tablet.
Go to the "Chats" area of the website.
To see if the person is online or offline, tap the chat to which you want to see if they are online.
If you haven't already begun a chat with the individual, use the search icon on the top screen to look for them. You may start a new conversation by clicking on the chat bubble in the left corner of the screen.
You can now tell if someone is online or not. You can discover "Online" beneath the contact name if the individual is online. Otherwise, you may look up the last time the contact was online.
It's a piece of cake to see if someone is online or not, and I hope you find this trick to be useful.
How to find someone online or not on WhatsApp using Paid Tools?
It is, in fact, conceivable. This may be accomplished with third-party surveillance programmes such as KidsGuard WhatsApp Reader. This fantastic programme may be quite useful for Android users who want to hack into someone's phone and view their WhatsApp activity.
You will only need to visit the target device once to install this software, after which the app will become incognito. You won't have to touch the target phone again after that.
Through the app's web dashboard, you can remotely monitor a slew of WhatsApp activities, including conversations, voice notes, calls, status updates, images, videos, and more.