For those who don't know what a Task Manager is, let me tell you that it's the most powerful feature in an Operating System. With Task Manager, you can create and destroy any program.
It's also hazardous; if someone runs a malicious program or malware, it can obstruct Task Manager's processes. And sometimes, it may not open or hang up.
Even if a program does not terminate or during Cold Booting, Task Manager can be instrumental. If you are facing difficulty opening Task Manager or not opening or disabled by the administrator, you are in the right place. Today we will be discussing fixing all these issues.
Opening Task Manager
First, try this easy way, right-click on the bottom panel on your computer or search directly for Task Manager. If the option is not highlighted, your administrator has disabled the Task Manager. We will talk about this issue later.
If the option is showing, then try to Run it as Administrator.
Using Troubleshooter
Sometimes, a process might corrupt the data in the task manager. To fix this,
Click on START, and search for maintenance. Please open it and click on Start Maintenance under the Automatic Maintenance tab.
Wait for a few minutes; this process will fix all the broken links and clean garbage memory values.
After this, restart your pc and try to open Task Manager again.
If the task manager is not responding or getting busy, check for some missing this registry key.
Anti-virus scan
Yes, try to do a Full scan for your PC. And also, run Windows Defender for any malware that could lead to blocking your Task Manager. Note that it might take some time, but be patient and complete the scan. You can also go with Avast Free Anti-virus.
Updation is required
Your PC might be running an old version of Windows; hence you need to update your system. Go to Control Panel and click on Windows Update. And select Check for Updates. You can also start this process from the START menu.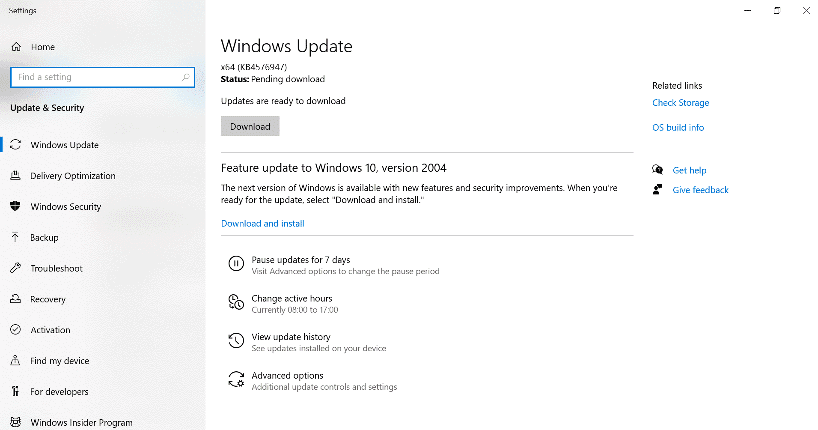 Using regedit to fix Task Manager issue
Open RegEdit and navigate. You can search this on the START menu.
HKEY_CURRENT_USER\Software\Microsoft\Windows\ CurrentVersion\Policies\System
Set the DisableTaskMgr value to 0 or delete it.
Fix Task Manager disabled by Administrator issue
You can also change the group policy from Microsoft Directly
Run search from START menu and type gpedit.msc. And navigate to this location
User Configuration > Administrative Templates > System > Ctrl+Alt+Delete Options > Remove Task Manager.
Right-click it > Edit > Select Not Configured > Click Apply-OK-Exit.
After doing this, restart your pc.
Creating New Local Account
If you tried the above steps and still not working, don't worry, it might happen that you might not have got been granted access.
Go to setting and open Accounts. You can also directly search on the START menu.
Click on Family and other Users at the left side of the window and click on Add someone else to this PC.
A wizard will open, which will help in creating your new account.
Select I don't have this person's sign-in information. And select Add a user without Microsoft. The windows will prompt in creating a new Microsoft Account. Fill in the required fields.
Now navigate to Settings > Accounts > Your Account.
And click on  "Sign in with local account instead".
Enter your current password when the prompt comes and click Next. Now enter the username and password for your local account and click on "Sign out and finish".
You can easily switch to a new local account and move all your personal files to it without any barriers.
Navigate to Settings > Accounts > Your Account and select the option "Sign in with a Microsoft Account instead".
This time check for Task Manager, by doing the first process.
Using CMD or Command Prompt
Type cmd on START or search for the command prompt and run it as Administrator.
Type this command
REG add HKCU\Software\Microsoft\Windows\CurrentVersion\Policies\System  /v  DisableTaskMgr  /t REG_DWORD  /d /0 /f
Wait for a few minutes to fix the Task Manager issues.
Add a Registry to Windows Environment
Create a new file from Text Editor and copy-paste these commands for this process.
Windows Registry Editor Version 5.00 [HKEY_CURRENT_USER\Software\Microsoft\Windows\CurrentVersion\Policies\System] "DisableTaskMgr" =dword:00000000
Don't forget to save this file in (.reg) format.
Open this file and run the Registry key. It will ask you for confirmation. Click Yes. And Restart your PC.
Creating a System Restore point
By now, if the issue is not resolved, you need to create a restore point or a kind of backup to the entire PC.
Search for restore on START and click on it.
Under System Protection Tab, click on System Restore. A wizard will open.
Click on Next -> select restore point from the options given and proceed. Do not open any other program and wait until the process is completed.
Your system is now restored to the initial stage.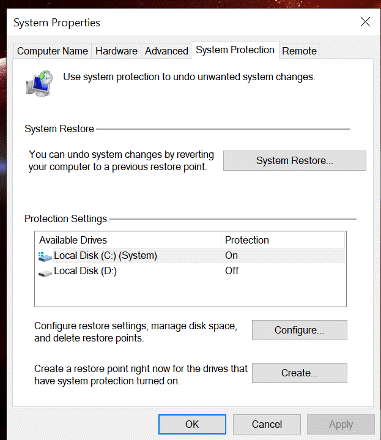 Now try to run the Task Manager after restarting the PC.
Search for software Online
At this stage, you need to get some software that can fix this issue; try searching for good software online. You can also go with this software :
If you find this article helpful, feel free to share it with your friends and family. Stay tuned with Digital Gyan for more awesome news and tricks.