Did you receive an Incoming Call? Did you get any Notifications or heard your iPhone Ringing? If you don't, then don't worry, I have covered all the possible fixes for this issue. Make sure you read till the end to find a working solution. Without any due, let's get started.
There are many reasons why you won't have received any Ringtone Notification on your iPhone. Or your iPhone may not be ringing due to Hardware or Software Issues. Let's first understand why your iPhone is not Ringing for Incoming Calls.
Why my iPhone is not ringing for Incoming Calls?
The following are the reasons listed below if you are not receiving Incoming Calls on your iPhone:
Your iPhone speaker might be broken or damaged.
iPhone Ringtone Volume might be very low.
Your phone might be at DND (Do Not Disturb).
Someone's phone number might be blocked.
The ringtone selected might not have any Volume or tone.
Your iPhone might be connected to some other Bluetooth device or Headphones.
Might have silenced all incoming calls.
Your Network Carrier might have restricted your Incoming Calls.
You might be away from Network Coverage Area.
Some third-party Apps might be preventing the Notification or call.
Your iPhone might be frozen or Hanged.
Your iPhone's speaker might be covered with dust or particles.
There might be many more but the above ones are the common ones.
How to Fix iPhone not Ringing for Incoming Calls?
To fix the iPhone Ringing issue, try the method below:
Restart your iPhone Completely: This is important because your iPhone might have hanged in between or some third-party app might have frozen the Incoming Calls. It's better to analyse and remove such apps and Restart your iPhone.
Check if your iPhone's DND is not activated: Make sure that you have not accidentally switched to DND or Do Not Disturb Mode. This could result in the silence of the notification for Incoming calls, which you may get. Turn it OFF completely.
Check if your iPhone's speaker is working: Sometimes, your iPhone might be covered with Dust or water may have coagulated. It's better to fix the iPhone speaker first they try to test it again.
Check if you have not blocked someone's number: There might be a case, that you may have mistakenly blocked a number, so there won't be any ring for that particular Incoming Call. Unblock that number and it might work again.
See if iPhone Volume is not Zero or low: You might have accidentally Turn Down the Ringtone Volume to zero. It's better to Volume up your iPhone.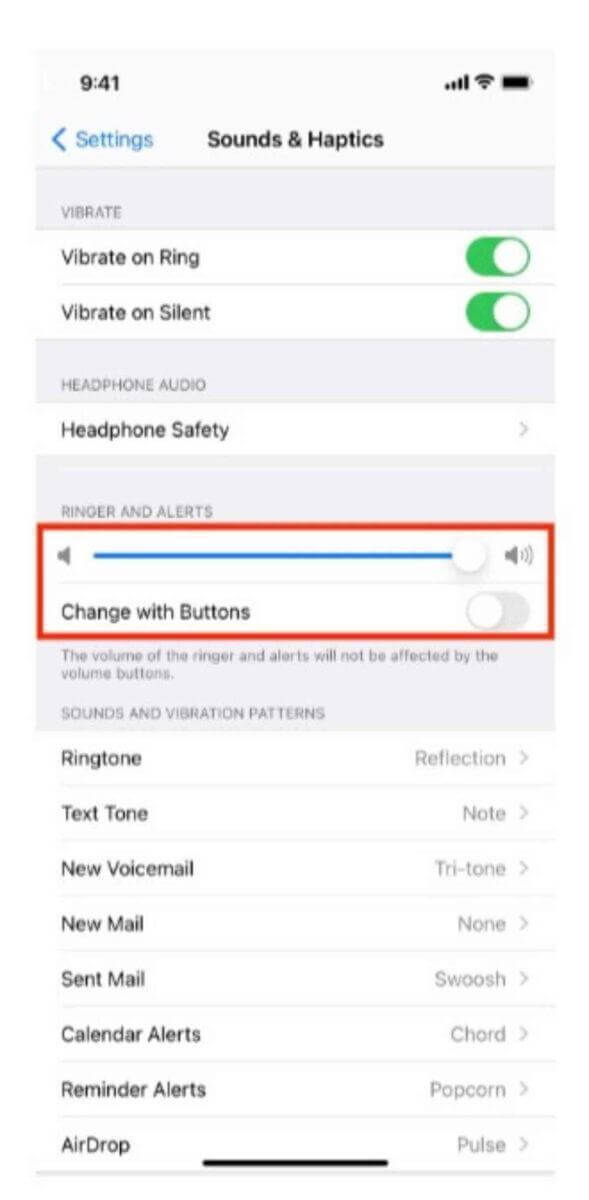 See if your Ringtone is not empty: Empty in the sense that there is some familiar Ringtone, that you may realize for Incoming Calls. Select the default Ringtone if you want your iPhone to ring with that one. You can also choose a Louder Ringtone for crowded areas.
Check if you have not activated Silence Call for Spammers: Apple included a feature in iOS 13 that automatically mutes all calls from unknown numbers to assist consumers to prevent robocalls and spam calls. You won't receive calls from numbers that aren't in the Contacts app if this functionality is enabled. The iPhone, meanwhile, just sends them to voicemail. Select Settings > Phone, then toggle off the Silence Unknown Callers setting to disable this feature.
Check if your iPhone is not connected to Bluetooth earphones or headphones: Your iPhone might be accidentally connected with Bluetooth devices hence you are not receiving any Notifications.
Check if you have not Activated Call Forwarding: A technique of rerouting calls to another number is called call forwarding. It is accessible on both Android and iPhone, and setting it up is not too difficult. For instance, you may avoid annoying work calls with it when you're on vacation. If your primary device is encountering issues, you can also have calls forwarded to another phone.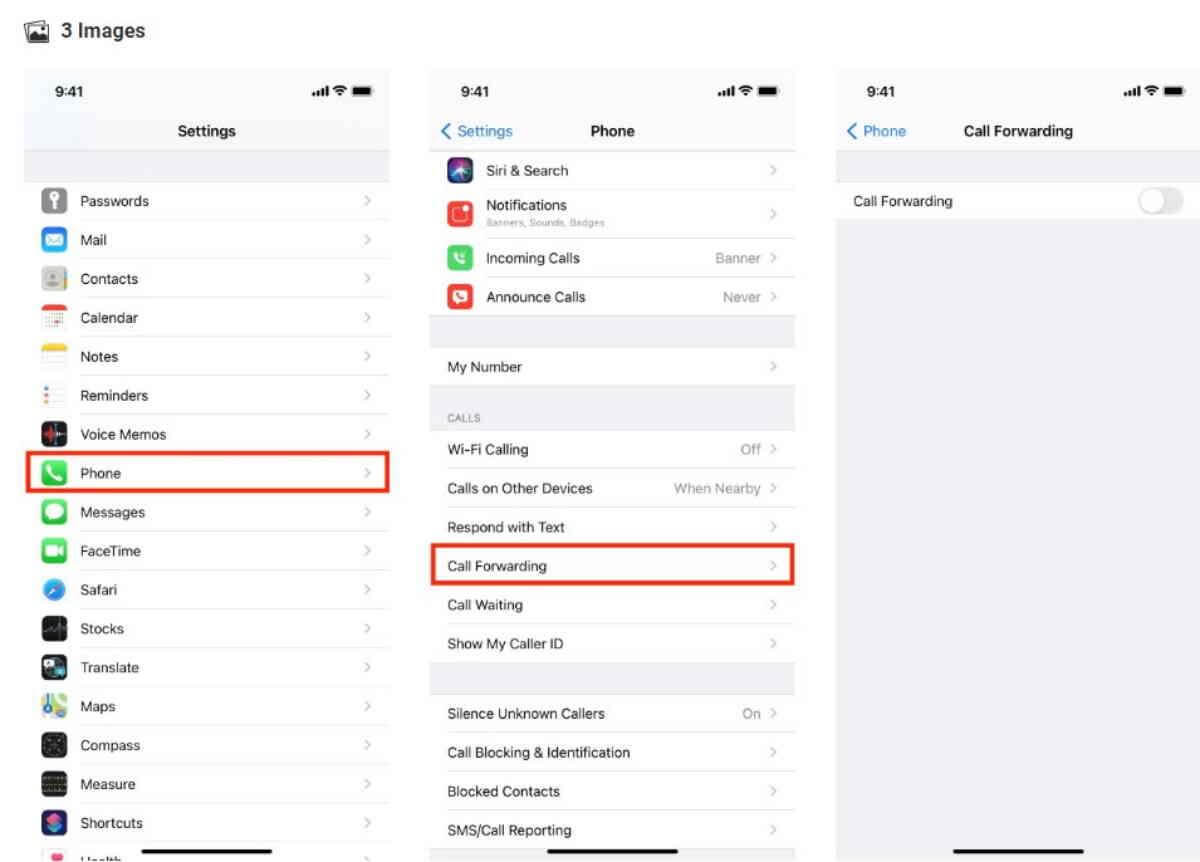 When call forwarding is set, incoming calls are redirected to another number, so you won't receive a notice or hear a ringtone when people contact you. To guarantee that you receive calls on your iPhone as normal, follow these steps to switch off call forwarding:
Click Settings, then choose Phone.
Give Call Forwarding a few seconds to load when you tap it.
Tap the Call Forwarding toggle to disable it if it's on.
Upgrade your iPhone to the latest version or Update the Call Services: By now, one or more of the aforementioned fixes ought to have resolved your iPhone's ringing issue. But be sure to update your iPhone.
It's advisable to go to Settings > Notifications > Phone and make sure Allow Notifications and other settings are enabled for the Phone app, even if you can still hear the ringtone and see call banners if you disable notifications for the Phone app. Otherwise, you risk missing voicemails and missed call alerts.
Hard Reset your iPhone: This is the second last option that you can do, which is Factory Reset. Follow the steps below:
Open Settings > General > Transfer or Reset iPhone > Reset > Reset All Settings if nothing else works. Personal data like music, images, and applications won't be deleted as a result. However, every option you've modified—including Wi-Fi, the design of your Home Screen, alerts, and more—will revert to its original state.
Go to Apple Customer Service Care: If nothing working, please go to Apple Customer Care Service and report the issue. They will definitely fix your iPhone Incoming Call issue completely.
How to Fix iPhone not ringing on the Locked Screen?
If you are not receiving any incoming Calls when Locked the screen. Then you must first try to enable all the Notifications from the Settings option on your iPhone.
Tap Notifications under Settings.
Under Notification Style, choose an app.
Select the desired alert style under Alerts. You may select whether you want the notifications to be provided instantly or in the scheduled notification summary if Allow Notifications is enabled.
You may enable Critical Alerts incompatible applications with iOS 15 and iPadOS 15 or later so that alerts will still be received even if your iPhone is muted or you've set up a Focus.
Summary
I hope this helps you out. Feel free to comment down below and ask if you have any questions. Also, share these articles with your Friends. Keep visiting DigitalGyan for more such Information.