Choosing the best web hosting company
Choosing the best hosting company for your website can lead to the success of your website and online business.
If you are just starting a website, then hosting is the least important thing. But once you have already developed your website and started its growth, you will begin focusing on choosing the right hosting.
First, consider what kind of website you will be hosting. You can probably get away with a shared hosting plan if you have a small personal website. However, if you have a large website or one that gets a lot of traffic, then you will need to choose a VPS or dedicated server plan.
If you are selling goods, you will want to choose a host with a good variety of options in their package. They should have great tools for getting traffic to your site, including a pay-per-click programme. They should also offer a payment system that is secure and reliable. Many hosting companies that provide a high-traffic website will try to get you to pay upfront. In the end, you will not be saving money, as it will be very expensive.
If you're looking for a hosting company, you have a few different options to choose from. Cloud hosting is a popular option these days, as it's more flexible and scalable than traditional hosting. Managed hosting is another option that can be a good fit for some businesses, as it provides more hands-on support than cloud hosting. VPS hosting can be a good choice for those who need more control over their server environment.
There are several things to consider if you're considering a hosting company for your website or business. Here are six tips for choosing the best host:
The hosting plan or cost
When it comes to web hosting, there are many companies to choose from. It can be tricky to decide which one is right for you. Here are a few things to keep in mind when choosing a web hosting company:
-What are their charges? Some companies charge a monthly fee, while others charge based on usage.
-What do their plans include? Make sure you know what features are included in each plan.
-How much does it cost? You'll want to compare the cost of different plans before deciding.
Keep these things in mind and you'll be able to choose the right web hosting company for your needs.
The cost depends on several factors, such as the data transfers in your business, your domain registration, email subscriptions, the number of domain names, etc. Not all hosting companies are created equal; some may be more expensive than others.
The price you pay should be the least important factor when you are looking for the best hosting provider. You will be able to choose a provider that offers good prices or better service, and it doesn't matter which one you choose.
Number of Features
There must be several ways to monetise your site for a high-traffic website, like shopping sites. A good hosting company will have unlimited features, and all of them should have a secure payment method. You will not want to deal with the hosting provider that takes your money before you can see what you are paying for.
Ease of Access
The next thing you will need to consider when looking for a host is how easy the process is. How easy is the software to install and use? Do you know how to set up the software, or do you want a site that does it for you?
After determining these things, you will want to look at the host's features. If the hosting company provides the tools you need to get your site up and running, you will want to find another host that does not provide the same tools. This is a sure sign that the host you are considering does not care about the quality of the service that they provide.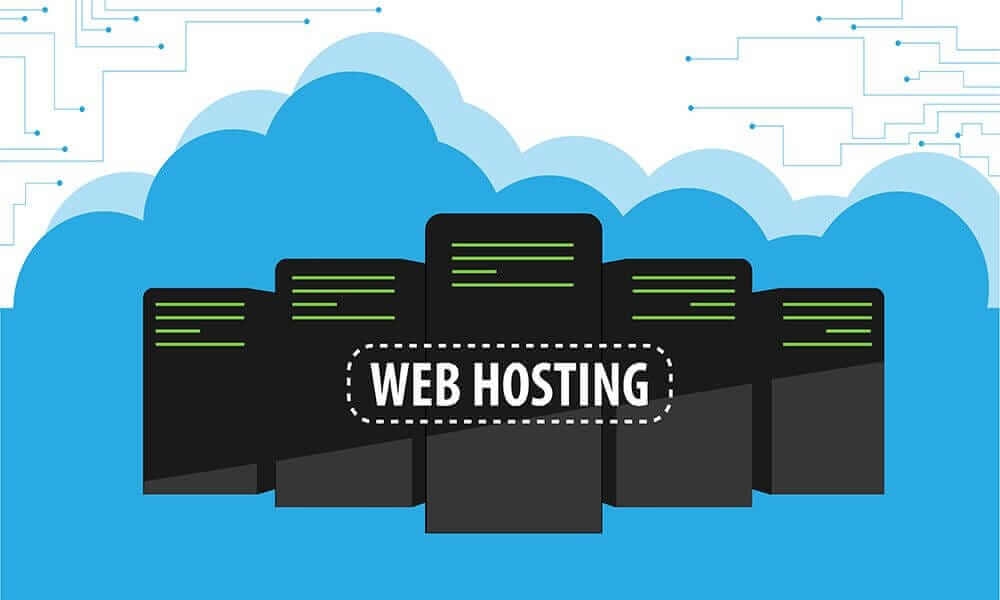 Customisation Options
If you find that the hosting company you have chosen is great at providing tools for your site, but they still do not offer enough to customize your site, you may have problems down the road. Find another host. However, suppose the hosting company you are considering is great at offering more customization but doesn't offer enough tools. In that case, this is one hosting company that you should not believe.
When choosing the best hosting company for your website, the last thing to remember is to look into what kind of support they offer.
Make sure that you get them answered promptly and professionally if you have any questions. If a customer service representative does not respond to your email after three months or even less, you may want to move on to a different host.
The best hosting companies will provide you with the tools you need to handle your site without problems. It is also important to find out how long the company has been in business. If the hosting company has been in business for over a year, this is the best host you can choose.
The hosting company that is right for you may also have tools to allow you to create your forum, blog, or e-commerce website. Please find out how many years they have been around and how well their service meets your needs. If a hosting company is only in business for a few years, this might not be the best host.
The reliability of the host
Once you find the best hosting company that will meet your needs, you will want to find out how long they have been in business. Finding the best hosting company might take longer than you would like, but you should give yourself time.
Your business needs to be stable. Your IT infrastructure must not constantly crash, so make sure you find a provider that offers a solid platform. You also need to have access to high uptime, so be sure to look for a company that has a higher reliability rate.
If you need a host that will provide you with a variety of options, then find one that offers several packages. You might have a limited amount of disc space, so you will want to look at different packages before you settle on just one. You don't want to go with the first hosting company that you find, as this will leave you with a website that is not customised or does not meet all of your needs.
Security
When choosing a hosting company for your website, there are many factors to consider. One important factor is server security. You want to ensure that the company you choose has strong security measures to protect your site from viruses and hacking.
It is vital to have a secure environment for your company's data. You need to protect your files, privacy, and reputation, so make sure you find a provider that offers good security tools.
There are many reasons why secure web hosting is important. It can protect a business's website from being hacked, keep confidential information safe, and help prevent customers from leaving negative reviews. A secure web hosting platform will also help businesses improve their SEO rankings.
Customer Support
Finally, you want to consider customer support. You want to choose a company that provides 24/7 customer support in case you have any problems with your site.
Conclusion
In conclusion, when choosing a hosting company, be sure to do your research. Consider what is important to you and your business and find a company that can offer you the best service for your needs. Be sure to ask questions and read reviews before making your final decision. With the right hosting company, you can rest assured that your website will be up and running smoothly, no matter what.