WordPress
Top 5 SEO Plugins for WordPress to Rank High on SERP in 2023
Introduction
Are you looking to boost your website's visibility and climb the ranks on search engine result pages (SERPs)? If you're a WordPress user, then you're in luck!
The right SEO plugins can make all the difference when it comes to optimising your website for search engines.
In this blog, we will explore the top 5 SEO plugins for WordPress that are set to dominate in 2023. These powerful tools offer a range of features designed to help you improve your website's ranking and drive more organic traffic. From keyword optimisation and content analysis to XML sitemap generation and meta tag management, these plugins have got you covered. With their user-friendly interfaces and comprehensive functionalities, they make it easy for both beginners and experts alike to optimise their websites without needing extensive technical knowledge.
So if you're ready to take your website's SEO game to the next level, read on as we unveil the top 5 SEO plugins for WordPress that will give you an edge in 2023!
Table of Contents
Yoast SEO Plugin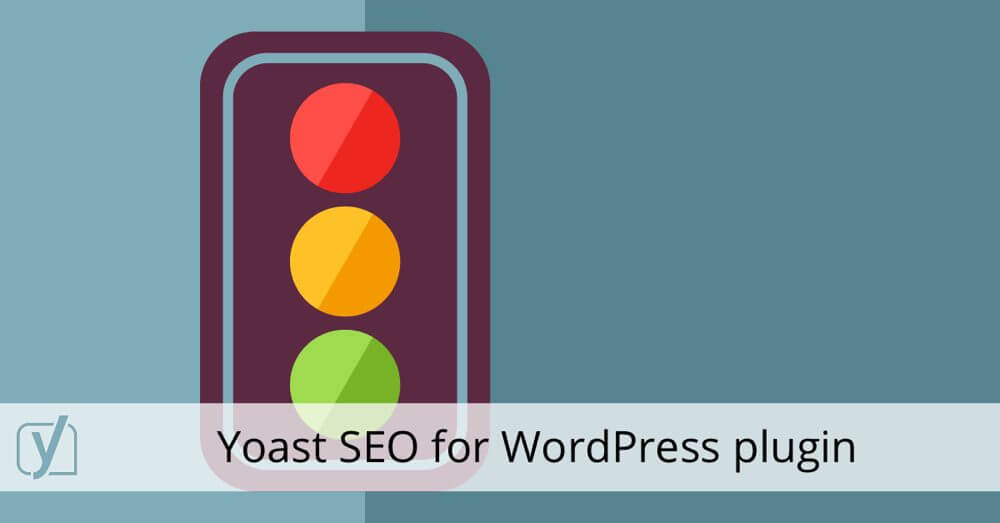 Yoast SEO WordPress plugin has been around for over a decade; it's considered an effective plugin for SEO. The best thing about this plugin is that more than five million WordPress websites trust it.
Further, it's easy to use and ideal for people with no technical background. The plugin helps identify duplicate content, thereby helping you prevent Google penalties. Yoast also offers Meta descriptions and title templates, making the page more appealing.
Yoast SEO is jam-packed with features, many of which are intended to assist users and search engines in getting the most out of your website's content. Some of our favourites are as follows:
Improvements in technical SEO, such as canonical URLs and meta tags, are automated.
Advanced XML sitemaps make it simple for Google to grasp the structure of your website.
Title and meta description templates are used to provide more uniform snippets in search results and improve branding.
By assisting search engines in understanding your content, this in-depth Schema.org integration will boost your chances of receiving rich search results.
Complete control over the site's breadcrumbs, ensuring that users and search engines are always aware of their location.
As a result of a unique technique for organising data in WordPress, your whole website will load faster than ever before.
SEO may be the most effective and regular source of website traffic, but it is not without its flaws and pitfalls to be aware of. The ongoing process of optimising your articles might take up more time than actually generating the content itself, which can be frustrating. If you've ever felt that you could do more on the SEO front for your website but haven't had the time, Rank Math SEO may be the solution you've been waiting for.
Rank Math is a WordPress plugin that helps users optimise their content for search engines. It helps them achieve better rankings on Google and other search engines by analysing the keywords on a page and generating optimised content.
Rank Math is a newly designed WordPress plugin that does wonders for your website's SEO. It incorporates features such as XML sitemaps, schema indexing, and a rank tracker.
The plugin automatically creates XML sitemaps that notify search engines of any updates to your website. This helps ensure that your website is always indexed and that your pages receive the proper ranking in search engine results pages (SERPs).
Rank Math's schema indexing feature also ensures that your website content is properly formatted for Google and other search engines. This can result in increased click-through rates (CTRs) from SERPs and higher rankings. Rank Math's rank tracker feature monitors your website's ranking progress over time.
Rank Math is deeply integrated with Google Search Console and Google Analytics, showing you valuable insights and information about your website. You will know which are your top-performing posts and which ones need further optimisation to rank higher.
Take a look at the below screenshot of how Rank Math helps you track your winning and losing keywords to formulate appropriate action.
The SEOPress
SEOPress offers a comprehensive suite of tools to optimize your website and improve its visibility in search engines. From keyword optimization and meta tag management to XML sitemap generation and schema markup integration, this plugin has got it all. It even allows you to easily import metadata from other SEO plugins, making the transition seamless.
With SEOPress, you can analyze your website's performance, monitor backlinks, and track your keyword rankings effortlessly. The plugin also provides valuable insights and recommendations to help you fine-tune your SEO strategy.
Here are some of the key features of SEOPress:
On-page SEO: SEOPress helps you optimise your website's title tags, meta descriptions, and other on-page SEO elements. It also offers suggestions for keyword research and helps you track your keyword rankings.
Local SEO: SEOPress makes it easy to optimise your website for local search. It includes features for creating and managing Google My Business listings, as well as features for optimising your website's content for local search.
Security: SEOPress includes a number of security features to help protect your website from SEO attacks. These features include:

Google Search Console integration
Malware scanning
Bot protection
Redirection manager

XML sitemaps: SEOPress automatically generates XML sitemaps for your website. These sitemaps are used by search engines to crawl and index your website, which is important for SEO.
Schema markup: SEOPress helps you add schema markup to your website. Schema markup is a type of structured data that can help search engines better understand your website's content.
SEOPress is a powerful SEO plugin that can help you improve your website's SEO and get more traffic from search engines. It is a good choice for beginners and experienced users alike.
Squirrly SEO Plugin
People who aren't experts in SEO can blindly use SEO Squirrly; it's meant for them. Other SEO plugins have a different way of implementing SEO suggestions; SEO Squirrly, however, brings this to a whole different level.
It's like an SEO expert standing behind you in real-time, explaining how to use keywords in the content. More importantly, SEO Squirrly has a tool to analyse competitors' content, so you can find suitable ways to outrank those pages.
The Squirrly SEO plugin is a powerful tool that can help you improve your website's search engine ranking. It offers a keyword tracker to help you track your website's performance for specific keywords, and it also provides a variety of other tools to help you optimise your website.
All in One SEO Pack
All in One SEO Pack is a popular and useful SEO plugin for WordPress, with over 2 million active installations across WordPress websites. As the name suggests, this plugin has "all-in-one" features, making SEO easy for you. This plugin is immensely popular because it is easy to navigate and clean the dashboard. This plugin is ideal for beginner bloggers or site owners. The user interface of this plugin makes it hugely popular.
For Non-SEO people, the plugin has a TrueSEO score feature. This provides you with a more comprehensive SEO optimisation analysis and an actionable SEO checklist, allowing you to easily optimise your website pages for any keyword to achieve higher SEO rankings and maximum traffic. Its SEO content analysis tool is enabled by default in both the Gutenberg block editor and the Classic Editor, allowing you to quickly optimise your blog posts and pages for your SEO keywords to achieve higher SEO rankings.
The SEO readability analysis feature provides additional insight into optimising your content's readability for maximum SEO benefits. The best aspect of TruSEO analysis is that it can be used to optimise your posts and pages for an unlimited number of SEO keywords.
Bottom-Line
SEO should be a top priority for any website or blog. You can quickly improve the ranking of your website by using the finest SEO tactics. Make use of any of the plugins listed above to improve the ranking of your website. We use and recommend Rank Math as the best plugin that gives you the best features at the lowest price. It's time to concentrate on practical tactics that may significantly impact your website's performance. Is there anything more you want to do?