Your Device Ran into a Problem and needs Restart, Are you getting a Blue screen Stuck message on Windows like this? Don't worry, we will describe easy steps to fix this issue completely.
Your computer encountered a problem and requires a restart. You have come to the correct spot if you are bothered by this bothersome problem since this post reveals the easiest technique to resolve blue screen errors of death.
Whether or whether your computer can boot into safe mode, you will receive a good recommendation.
Why I am seeing this error?
A blue screen that informs you that your computer encountered a problem and has to restart occasionally appears when Windows 10 first boots up. Rebooting again results in the same screen. As demonstrated below, this problem is known as BSOD (blue screen error of death):
The complete error message is:
"Your computer has to restart because of a problem. We're merely gathering some error data before restarting for you."
"Your computer has to restart because it encountered an issue that it couldn't solve. You may look up the mistake online."
The precise stop code, which may be: is also sent with the message. You may see the following Windows error messages:
APC_INDEX_MISMATCH
BAD SYSTEM CONFIG INFO
CRITIAL_PROCESS_DIED
DPC_WATCHDOG_VIOLATION
DRIVER POWER STATE FAILURE
DRIVER_IRQL_NOT_LESS_OR_EQUAL DRIVER_VERIFIER_DETECTED_VIOLATION HAL_INITIALIZATION_FAILED
INACCESSIBLE BOOT DEVICE
KERNEL SECURITY CHECK FAILURE
MANUALLY_INITIATED_CRASH MEMORY MANAGEMENT
SYSTEM THREAD EXCEPTION NOT HANDLED
UNEXPECTED KERNEL MODE TRAP
UNMOUNTABLE BOOT VOLUME
WDF_VIOLATION WHEA_UNCORRECTABLE_ERROR
Reason behind Blue Screen of Death on Windows
To be quite honest, it is difficult to pinpoint the precise cause of blue screen errors. Your computer's Windows 10 issue is typically brought on by a hardware malfunction or a hardware driver problem. Furthermore, when Windows experiences a "stop fault," it keeps crashing and displays a blue screen.
However, occasionally a problem loop on your computer might be brought on by the following:
System file that is damaged.
The System32 folder contains a registry file that is destroyed.
Problem with overheating.
The operating system cannot handle the RAM being used at a larger proportion.
virus assault.
Forced termination
Any other scenario can even let to a message "Your Device Ran into Problem".
Your PC can be fixed in several ways if it can still boot into Safe Mode after experiencing a problem that requires a restart. Please carefully examine the blue screen error solutions before selecting the ones you believe to be trustworthy. We also hope you never visit the final one to fix the Your Device Ran into Problem.
Update your Drivers
The message "Your PC ran into a problem and has to restart" can also be brought on by faulty drivers. Please ensure that all of your device drivers are current. You'll need specialised driver update tools to assist you in Safe Mode to accomplish this.
This is the easiest method to resolve the message Your Device Ran into Problem or Blue Screen Freeze on Windows.
Edit Memory Dump Settings
This approach is quite helpful, especially when the BSOD indicates that memory management has to be restarted since your PC encountered a problem:
Right-click This PC on the desktop and choose Properties to launch Safe Mode.
On the System tab's left, click Advanced system settings.
In the Properties window's upper side, select the Advanced tab. Click Settings next in the Start-up and Recovery column.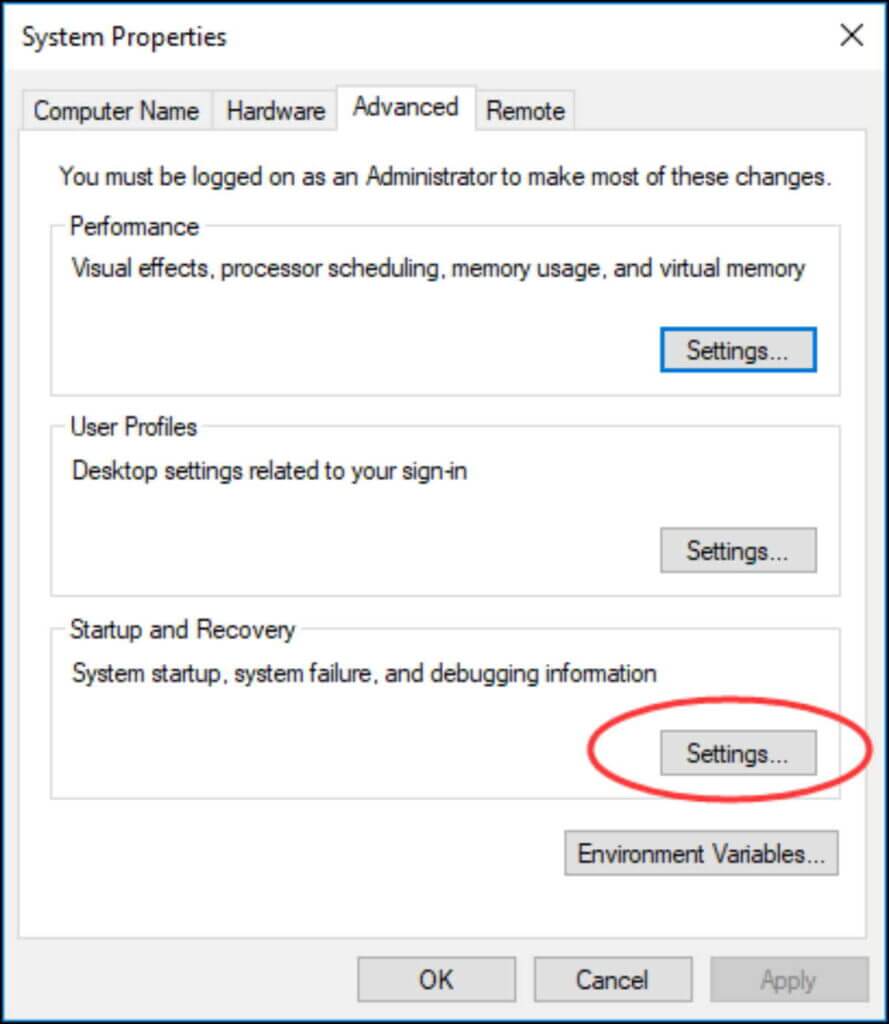 Uncheck Automatically restart under the System Failure subject, then choose Complete memory dump from the drop-down choice under Write debugging information.
Allow the restart by clicking the OK button.
Check to check whether the message "Your PC ran into a problem and has to restart" is still shown.
Remove any Previous Installed Application
Update Windows
There is a good chance that the Windows update will repair any issues that caused your computer to freeze and need to restart. Now adhere to the advice below:
Type update into the Cortana search box, then choose to Check for updates from the best match.
Allow Windows to check for any recently released updates by right-clicking the Check for Updates icon.
Restart your PC after installing all updates.
Try System File Checkers for any errors
Try Safe Mode on Windows and open Command Prompt as Administrator.
Type sfc /scannow in the command line window that appears and press Enter. After the system file checker has finished, restart your computer and check to see whether the blue screen issue has shown.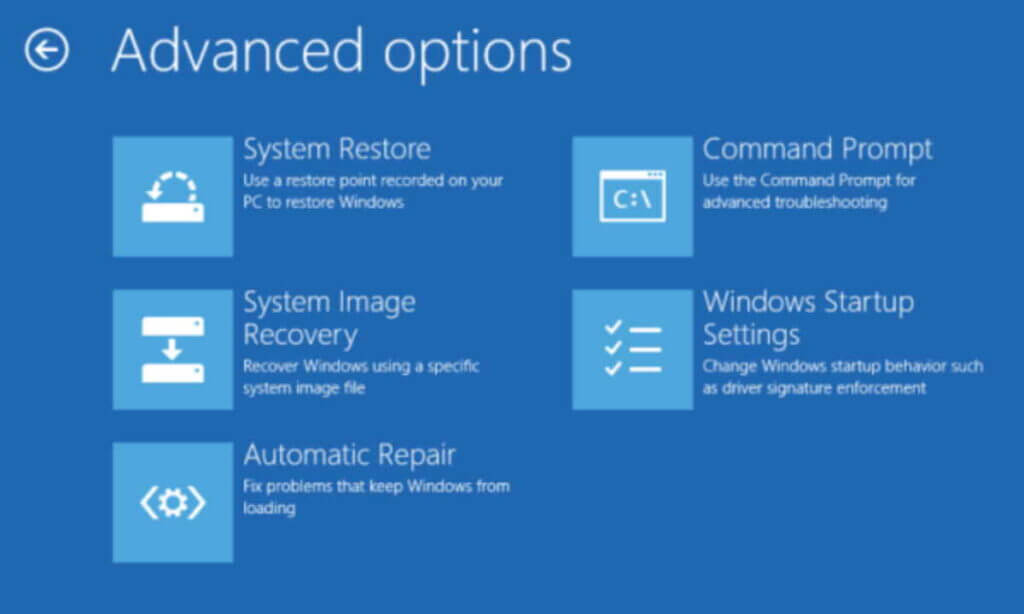 Remove any Previously Installed Application
A freshly installed programme may be the blame for the excessive RAM, which will exacerbate the blue screen of death. Please think back to the last apps you installed before your computer encountered a problem and needed to restart.
When Windows 10 Safe Mode is active, select Programs and Features from the Start menu. After that, look over and remove any recently installed apps.
Run CMD in administrative mode.
Type REG ADD "HKLM\SYSTEM\CurrentControlSet\Control\SafeBoot\Minimal\MSIServer" /VE /T REG_SZ /F /D "Service"and press Enter.
Type net start msiserver.
Try uninstalling the program again.
Your PC encountered a problem and needs to restart Windows 10 repair may need you to attempt the following methods if you are unable to boot into Safe Mode:
Run Startup Repair Tool
To assist in resolving Windows boot difficulties, Windows includes a Startup Repair programme. However, a Windows installation CD or recovery drive will be necessary.
Use the Windows installation disc or recovery drive to boot your computer.
Instead of selecting Install Windows when you see that option, choose to Repair your machine. then select Startup Repair under Troubleshoot > Advanced Options.
Decide the operating system to fix as the target. After starting the repair, Windows will restart. See if your issue "Your Device Ran into Problem" has been resolved or not.
Reinstall Windows
You should reset or reinstall Windows if you are still experiencing this problem. The system partition can be cleaned by system resetting or reinstallation, therefore, you must first restore any important files before moving on.
You will require the assistance of a specialised Windows data recovery programme because your machine won't boot. An excellent option is MiniTool Partition Wizard since it not only assists in recovering deleted information but also can recover files from lost or formatted partitions. Additionally, its bootable disc helps recover data when the machine won't boot up.
Create System Restore Point
You should be able to roll back your operating system to a prior state when the programmes and registry data are still in excellent functioning order if you have previously made system restore points.
Visit the Windows recovery environment as well.
Choose System Restore under Troubleshoot > Advanced options.
Select a user name to go on (you may need to enter the password as well).
For the next step, click.
Click Next to continue after choosing a restoration point that will take Windows back to the time when you weren't experiencing blue screen errors.
To restore Windows, choose Yes and then Finish.
After the System Restore programme has worked its magic, restart Windows. Your computer encountered an issue as a result, and Windows 10 ought to be rectified by now. But if there isn't a restore point accessible, use the following fix.
Why does my PC keep saying it needs to restart?
If your computer continues telling you it has to restart, there may be a problem with your hardware or software drivers. Your machine might have a faulty file system, be overheated, be under a malware assault, or have the registry files in the System 32 subdirectory accidentally removed. Your computer may continually state that it has to restart when any of the above scenarios occur.
Conclusion
After reading this, you may test out the suggested remedies to check if the blue screen of death is fixed. Please share any advice you may have in the comment section below if Your Device Ran into a Problem due to an issue.