Web Development
Your Connection to this site is not secure – iPhone, PC, Mac
When you visit a site, did you see a message like, "Your Connection to this site is not secure", or did it redirects you to other web pages? Well, there is a major security reason, for which your browser is preventing this. Today, we will talk about how to fix this issue.
Your browser performs several tasks in the background as you browse the internet to make sure the websites you visit don't put your security in danger. While there is only so much your browser can do to protect you, it's still a good idea to heed any caution issues.
The message "Your connection to this site is not secure" is one of the issues you could come across when using Google Chrome on a Windows or Mac computer. This may appear alarming at first because of how it is worded, which suggests that your security is in jeopardy.
The web page or website you are viewing does not offer an encrypted connection, which is why you are getting the "Not Secure" warning. Your Chrome browser has two options when connecting to a website: HTTP (insecure) or HTTPS (secure).
The "Not Secure" notice will appear on every page that offers an HTTP connection. Any sensitive transactions, such as logging in or giving personal or financial information, should not be done on these sites. If you are seeing content that is harmful or is not permitted in your nation, browsing unsecured websites might put you at risk.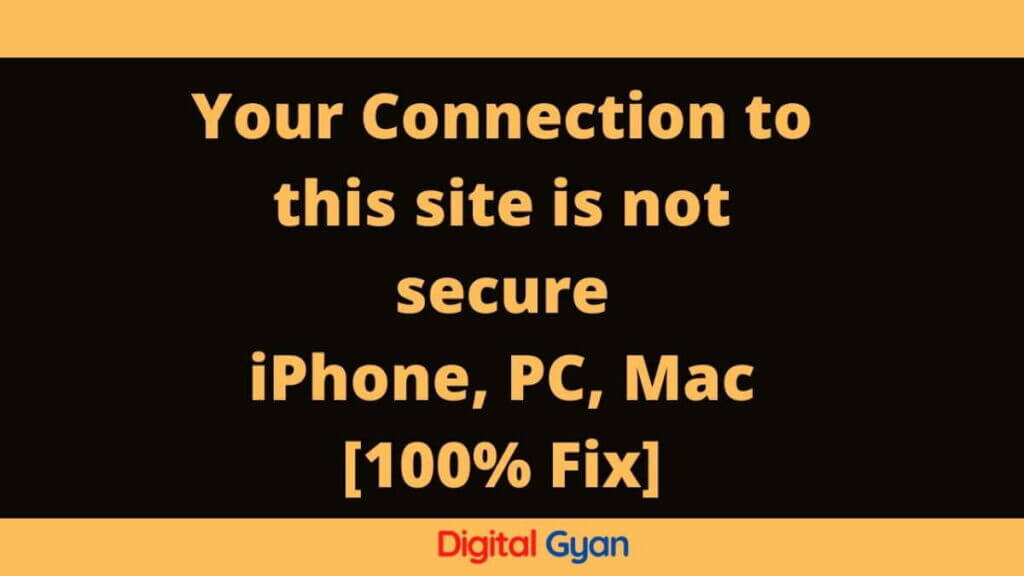 Even on websites that we trust and know to be completely safe, this mistake can nevertheless occur. This is caused by a problem with security certificates, which is frequently unrelated to your computer or online browser.
Your Connection to this site is not secure | How to Fix it? | PC | Mobile
You cannot change the reason for this warning as a visitor. The owner of the website must get a TLS certificate and enable HTTPS in order to resolve the problem. As soon as the website is correctly setup, your browser will automatically connect securely using the HTTPS protocol.
You should get in touch with the site and request that they start supporting HTTPS if you often use it and you get the "Not Secure" notice. In the URL, you may also try explicitly substituting HTTPS for HTTP, as certain websites may only partially support HTTPS but do not by default make it available.
Public Wi-Fi networks, like those found in coffee shops and airports, provide an extra danger from local attackers, or other computers connected to the same network, who may see and track the websites you are visiting, the data you are giving them, and the searches you are doing.
Try these tricks below to resolve error:
Clear Cache and Browser History
If you're still experiencing problems on a certain website, your browser may be storing corrupt or out-of-date information in the form of an old cookie, a cached copy of the page, etc. By deleting this information, your browser may load a brand-new copy of the website as if it had never been there before.
Open Google Chrome.
Select Three Dots from the top menu.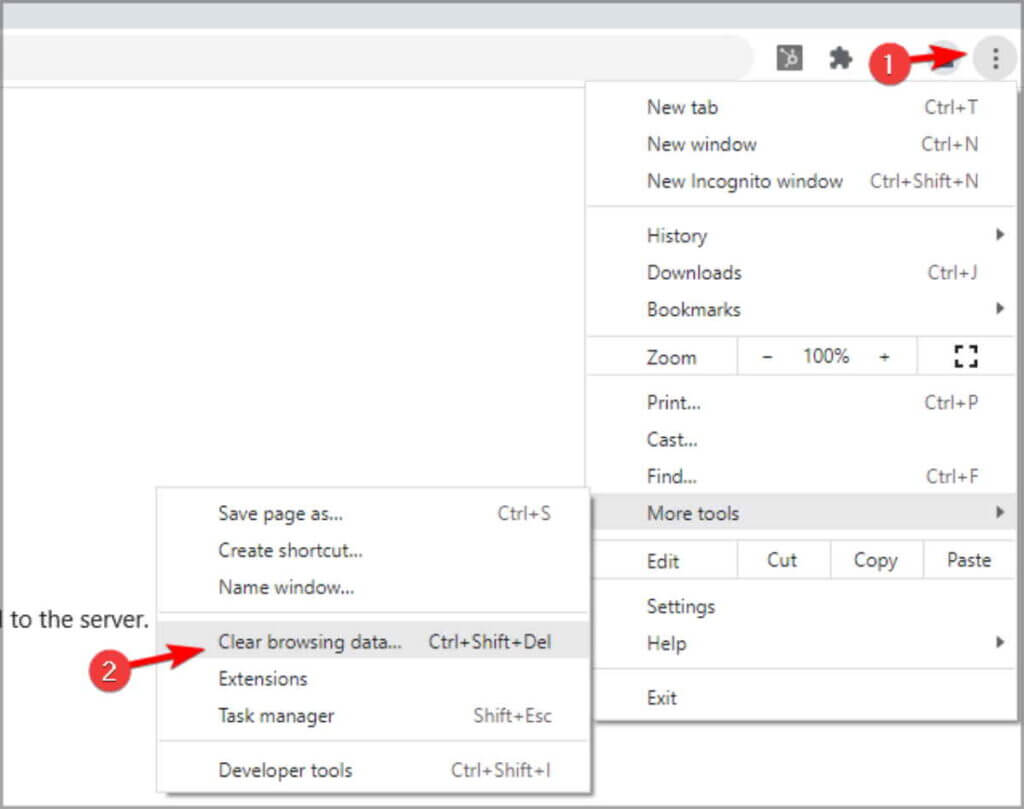 Then choose Clear browsing data by clicking More tools.
Pick Advanced from the top menu. Choose All time under Time range. Select Clear data after checking the boxes next to each item you want to delete. All of the options we've listed here, excluding passwords and autofill form data, are ones we advise using.
Check your Antivirus or Disable it
Installing antivirus software is essential if you want to safeguard yourself from internet risks.
Although running antivirus is required, occasionally specific antivirus software might interfere with your Internet connection and result in the notice "Your connection is not safe."
Your antivirus programme may potentially keep you from visiting your preferred websites in addition to this notice.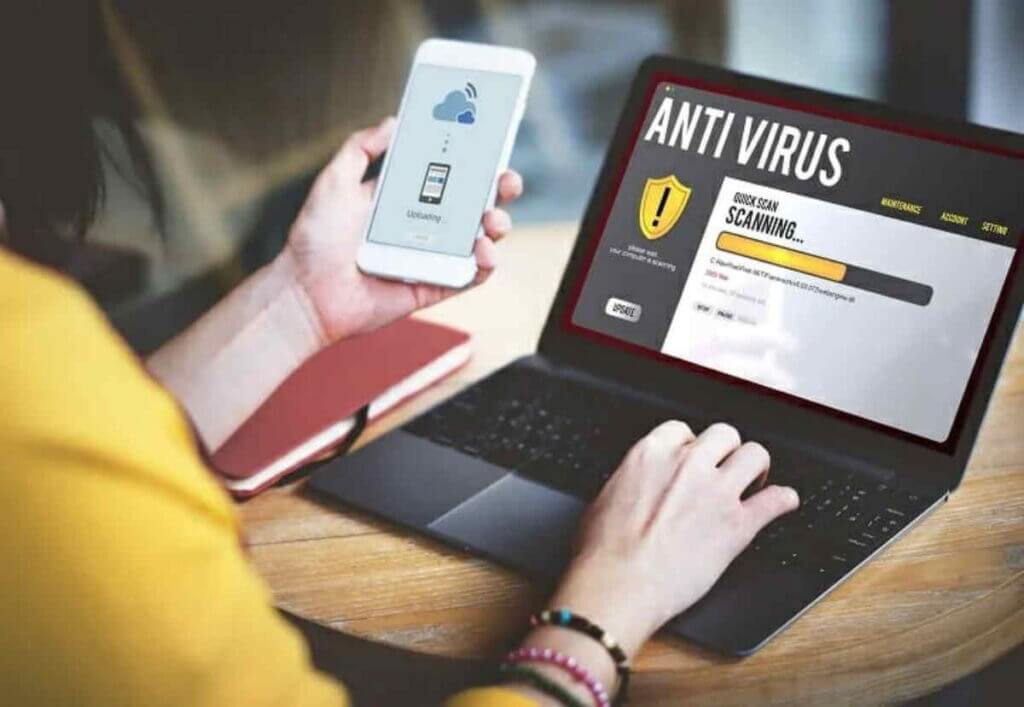 You must first temporarily turn off your antivirus programme so that you can troubleshoot the problem.
Try to view the affected website once again after doing that. If the problem doesn't show up, your antivirus software was the root of the issue.
Typically, SSL or HTTPS scanning features are to blame. As a result, we advise you to check your antivirus settings and fully turn off this feature.
Restart Router or Disable VPN Connection
Sometimes your VPN connection might be banned in a particular country, try disabling it. Your router's malfunction may occasionally cause the notification "Your connection is not secure" to display. You only need to restart your router to resolve such issues.
A simple way to restart your router is as follows:
Hit the router's power button (if you have a separate modem and router, you should turn off your modem as well).
Wait for roughly 30 seconds after shutting off your modem.
To restart your router/modem, hit the power button one more.
Watch while the computer boots. Check to see whether the issue is still there after your router has rebooted.
This is a quick and simple fix, but it might not be long-lasting, so you'll need to do it again if the issue recurs.
Change Date and Time Settings
Incorrect date and time is one of the most frequent reasons of the notice "Your connection is not secure." Security certificates are used by several websites, and each certificate has an expiration date.
If the time or date on your computer is off, your browser can determine that the necessary certificate is out of date and display this notice.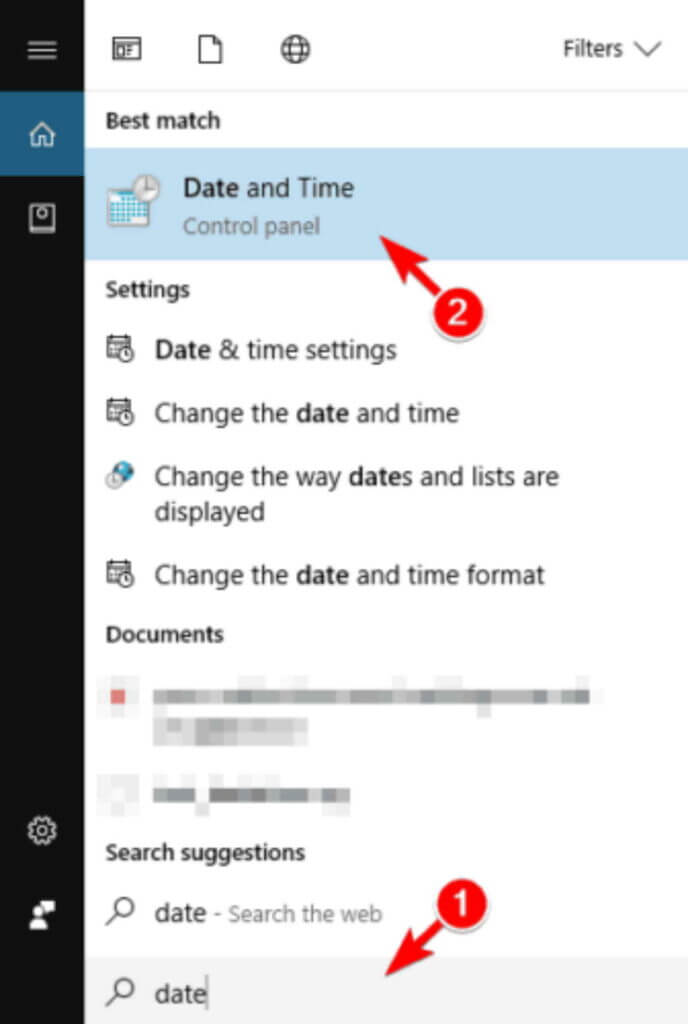 However, you may quickly resolve the issue by simply adjusting your time and date. You must adhere to these easy procedures in order to accomplish it on Windows 10:
Adjust the date/time by selecting with the right mouse click on the clock in the bottom right corner.
The time and date fields will now show up. Disable the automatic time setting option.
Then, switch this option back on after a little delay. By selecting the Change option instead, you may manually change the time and date.
Restart your browser after changing the date to ensure the issue has been fixed. You can experience issues with time synchronisation or your computer battery if your date and time are again off.
Use Another Web Browser
The Your connection is not secure error might be brought on by a problem with your browser, therefore switching browsers might help.
Additionally, we advise using Opera if you want to be secure going forward. If the URL you have requested is on the browser's blacklist of phishing and malware sites, you will receive a warning.

Only the Opera browser has an integrated VPN that you can turn on with a single mouse click.
By encrypting your Internet connection, the VPN function adds an extra degree of protection, instantly hiding your browsing activity from prying eyes.
Opera additionally recognises and bans scripts and add-ons that are deemed dangerous, making it secure for financial transactions.
Try Refreshing Web Page or Revisit Later
Try visiting the webpage once more after clearing the website data from your browser. If you continue to get security alerts, the problem is with the website, not your computer or its web browser. You are unable to fix the problem in this instance. You won't get security alerts while visiting the website when the owner or management of that website fixes the problem.
If you find this article useful, consider sharing it with your Friends and Family. Keep Visiting DigitalGyan, for more Technical News and Updates. Subscribe to our NewsLetter, for instant Notifications.