SWOT Analysis
SWOT analysis is a tool for auditing an organisation and its environment. It is the first planning stage and helps marketers focus on key issues. SWOT stands for "strengths, weaknesses, opportunities, and threats."
SWOT analysis is a simple but powerful tool for understanding your business's strengths and weaknesses and identifying the opportunities and threats you face.
It helps you to focus on your strengths and to identify and overcome your weaknesses. It also enables you to recognise and take advantage of the opportunities available to you and identify and mitigate the threats that could impact your business.
While SWOT analysis is typically conducted as a company-wide exercise, it can also be used to examine the performance of individual departments, products, or services.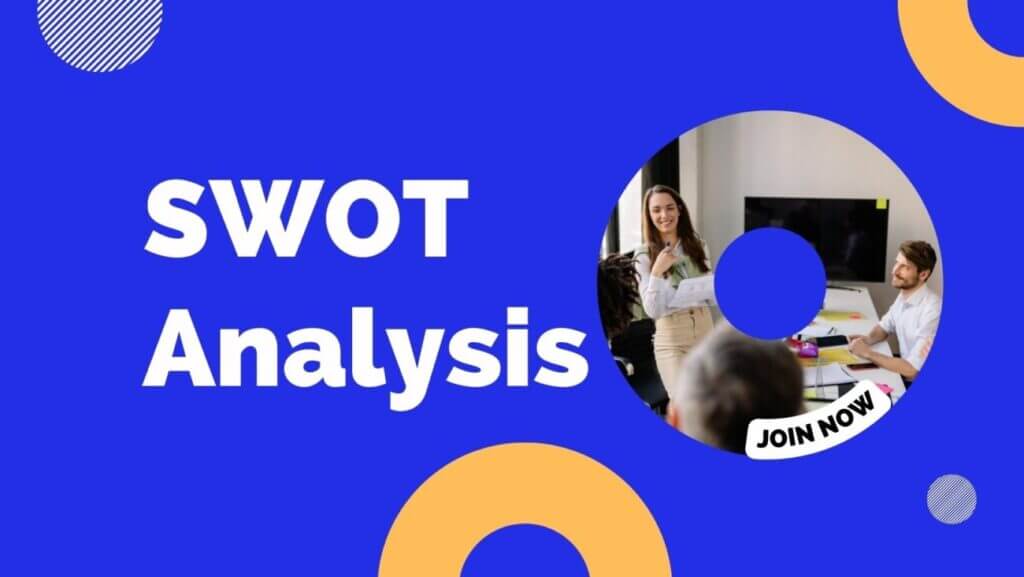 There are a number of different ways to approach SWOT analysis, but one of the most popular is to use the SWOT template. This template provides a simple SWOT analysis framework and can be used for any business or individual.
To use the SWOT template, simply print it out or save it to your computer, and then fill in the blanks with your own information. Once you have completed the template, you will clearly understand your company's strengths, weaknesses, opportunities, and threats.
Here is an example of how the SWOT template can be used:
Strengths:
-A strong brand that is recognized and trusted by consumers
-A strong reputation for quality and value
-A wide range of products that meet the needs of a variety of customers
Weaknesses:
-A reliance on a small number of key suppliers
-A limited marketing budget
-A lack of online presence
Opportunities:
-The launch of new products that appeal to a wider range of customers
-Increased marketing efforts to reach potential customers
-The development of an online sales platform
Threats:
-The entry of new competitors into the market
-Changes in consumer preferences
-Economic downturns that impact consumer spending
By conducting a SWOT analysis, you can better understand your business's opportunities and threats and make decisions that will help you capitalise on your strengths and overcome your weaknesses.
How does SWOT Analysis Help Forming Business Decisions?
SWOT analysis helps determine what is likely to be successful, what might be failing, and how you can turn your weaknesses into strengths. It can help you make decisions and understand what needs to be done to succeed. It helps you to prioritize your resources and resources and to allocate those resources towards accomplishing your goal.
SWOT analysis can be used to develop your business strategy, understand how you would react to the changes in the global business environment, and ensure that your strategic direction is the best that it can be.
By knowing what you do best and what your organization's strengths are, you can align your operations with those strengths, and can choose whether to expand or to contract to reach a specific goal. It also gives you the chance to build on those strengths, and to create new ones, by understanding what weaknesses your organization currently has and how it could be better.