Featured
What is Express Entry System? Requirements for Canada Entry
Express Entry System
The Express Entry System (EES) is a program designed to bring in highly skilled immigrants into Canada. This means that applicants must meet certain selection criteria, including education, work experience, and proficiency in English and French.
The EES also offers permanent residence to all applicants who apply through this route, if their selection is approved.
The Express Entry System is a Canadian immigration program that is a component of both the federal skilled worker (FSW) and federal skilled immigrant programs (FSIP). These programs are a government-run system that is used to manage and select high-quality temporary and permanent foreign workers in areas where the government can't fill a job with qualified Canadians.
Why Canada?
Canada, which is well-known for its multiculturalism, is one of the most popular immigration destinations in the world. Immigrants can choose from a variety of different sorts of immigration systems.
If you intend to immigrate to Canada as a foreign worker, an international student, a job seeker, or a self-employed individual, the country offers a variety of visa categories to accommodate your needs.
Express Entry is Canada's most popular immigration system for those seeking to work in the country's economy. The Government of Canada implemented this method in 2015 to expedite the immigration process and reduce processing times for Canadian immigration applications.
With the assistance of this immigration procedure, a newcomer can obtain an Invitation to Apply for Permanent Residence in Canada and eventually become a Canadian citizen.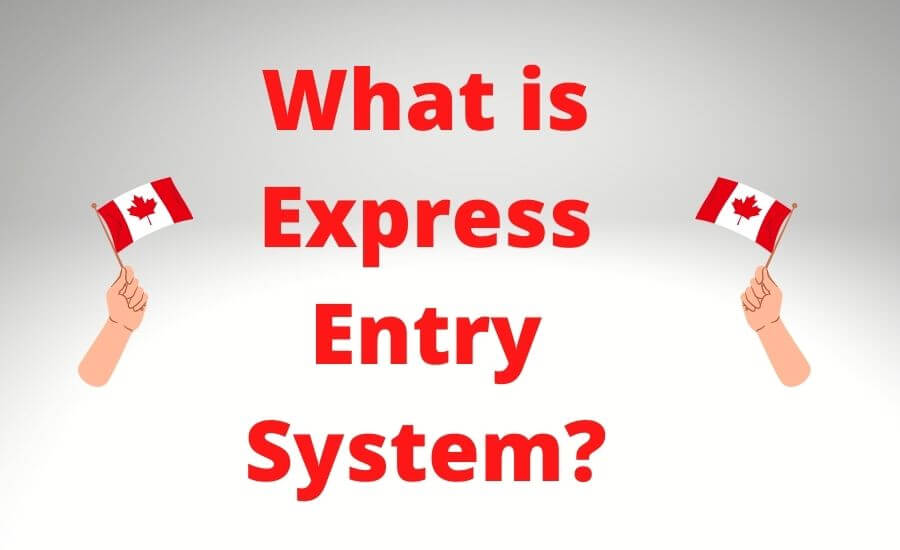 Canada Express Entry Immigration Programs
Anyone who wishes to relocate to Canada can apply for an immigrant visa through one of the three economic programmes that are available to them:
Express Entry is also associated with the Provincial Nominee Program (PNP), which includes some of the streams of the PNP. As a result, foreigners can apply for permanent residency in Canada through the PNP Express Entry linked streams and then apply for citizenship.
Federal Skilled Worker Program
Immigration to Canada is a desire of hopefuls who wish to work in Canada and become permanent residents. The Federal Skilled Worker programme is for those foreign workers with work experience of a minimum of one year.
If a skilled worker wants to become a permanent resident through FSW, they must complete the standards for education, work experience, and language competency. Please note: Candidates who do not have any work experience cannot apply through this programme.
Federal Skilled Trades Program
The Federal Skilled Trades (FST) Program is for immigrants with a trade licence. Generally, trade programmes need physical and manual work, for instance, work in construction industries. Some popular vocations in this area are carpenter, plumber, electrician, and many more. Applicants can receive a permanent resident visa through the FST Program.
If a foreign worker wishes to apply for permanent residency in Canada with the assistance of FST, they are required to have a certain level of work experience as well as proficiency in the Canadian language. The scarcity of workers in some professions has prompted the government of Canada to encourage qualified immigrants to come to the country. Therefore, skilled tradespeople who have a desire to settle in Canada may apply to participate in this expedited admissions programme.
Canadian Experience Class
Canadian Experience Class (CEC) is one of the most popular categories in the Express Entry system. A foreign person who is a temporary resident of Canada and has Canadian work experience can apply for a permanent residency through this category. Once temporary residents receive a permanent resident card, they can seek Canadian citizenship.