Featured
Federal Skilled Workers Program Explained
Are you considering immigrating to Canada? If so, understanding the Federal Skilled Workers Program (FSWP) is essential. This program enables skilled workers from around the world to immigrate to Canada and contribute to its thriving economy.
In this comprehensive guide, we will explain the Federal Skilled Workers Program, ensuring that you have all the necessary information to make an informed decision.
What is the Federal Skilled Workers Program of Canadian Immigration?
The Federal Skilled Worker Program, or FSW, is one of the main options for workers who want to immigrate to Canada permanently. This program allows workers and their families to apply for Canadian Permanent Resident status and doesn't require Canadian work experience or a job offer.
Since 2015, the Federal Skilled Worker Program has been a part of Canada's Express Entry immigration system.
The FSWP is managed by Employment and Social Development Canada (ESDC), with the help of Immigration, Refugees and Citizenship Canada (IRCC). ESDC is responsible for processing applications and issuing work permits, while IRCC is responsible for granting permanent residence to eligible applicants.
The FSWP is open to skilled workers who wish to permanently live and work in Canada. The program is based on Canada's immigration policy, which states that immigrants are selected based on their ability to contribute to the Canadian economy and society. To be eligible for the FSWP, applicants must meet certain criteria, including having at least one year of full-time paid work experience in a skilled occupation.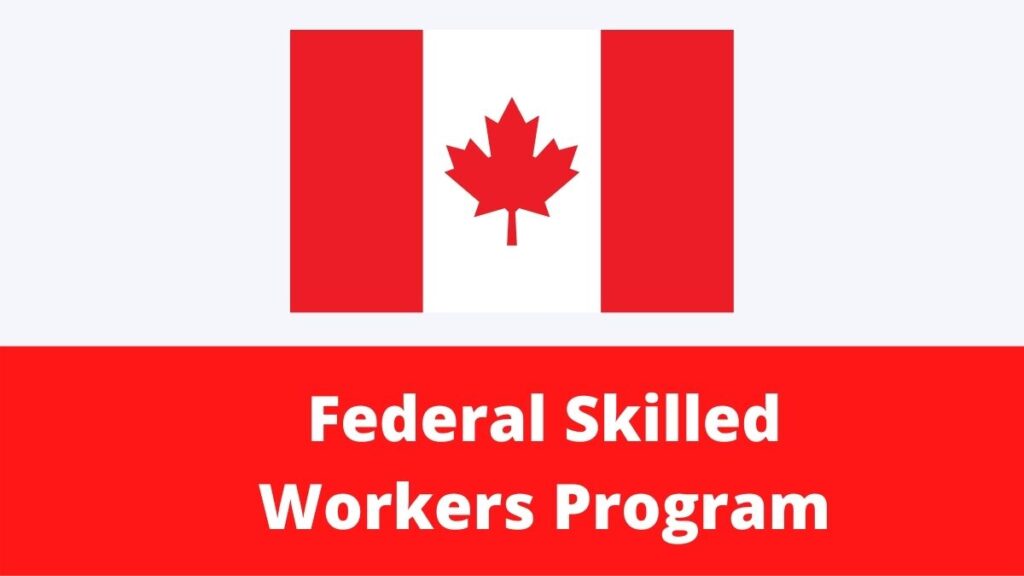 Program Eligibility Criteria
Educational Requirements
In order to be eligible for the FSWP, candidates must have completed post-secondary education. The minimum level of education required is a high school diploma or its equivalent. However, having a higher level of education, such as a bachelor's or master's degree, will increase your chances of being selected.
Language Proficiency Requirements
Language proficiency is a crucial factor in the FSWP. Candidates are required to take language tests to assess their proficiency in English or French, the two official languages of Canada. The purpose of these tests is to ensure that candidates can communicate effectively in professional settings. The test scores are an important factor in the selection process.
Work Experience Requirements
Applicants must have a minimum amount of work experience to be eligible for the FSWP. The required work experience depends on the occupation selected. Generally, candidates must have at least one year of continuous, full-time skilled work experience in the last ten years. The work experience should be relevant to the occupation and meet certain criteria outlined by the program.
Age Requirements
The FSWP has specific age requirements for applicants. Candidates must be between the ages of 18 and 45 to be eligible. The age factor considers the applicant's potential for long-term contribution to the Canadian workforce.
What is Express Entry?
Express Entry is known for its very fast processing times, so successful applicants can have their applications processed in a matter of months. However, Express Entry is also highly competitive initially, you have to meet the minimum eligibility requirements for your program. In this case, that's the Federal Skilled Worker Program. Meeting those requirements allows you to submit an Express Entry Profile to the Express Entry Pool.
However, it does not guarantee your PR status.
That's because all profiles in the pool are ranked against one another, using a points-based system called the CRS score. Only the most competitive profiles with the highest CRS scores are invited to submit that application for Permanent Resident status. So, let's talk about the basic eligibility requirements for FSW. First, we have work experience. You must have a minimum of 12 months of full-time continuous skilled work experience.
Second, the education you have to have a minimum level of education equal to a Canadian high school diploma.
Third, language ability, you have to have test scores in either English or French, showing you have language ability is consistent with the Canadian language benchmark of level seven.
Fourth is the FWS Points Grid. You need to score a minimum of 67 points on the FSW Points Grid.
The more work experience you have, the higher your level of education, the better your language test scores, and the higher the chance that you'll achieve that 67 points.
Now take note. The Federal Skilled Workers Program (FSW) Points Grid is an entirely separate system from the CRS score that I mentioned earlier. Confusing, eh?
Canada does not like to make it simple. The FSW Points Grid is out of 100 points, and you have to score 67 based on factors including age, language ability, work experience, education, arranged employment and adaptability.
But remember, these are the minimum requirements. Meeting the minimum does not guarantee success. If you meet the minimum requirements, you can then submit your Express Entry Profile, and at that point, you'll be assigned your CRS score out of 1,200 points. Getting that score will give you an idea of how you rank in the pool.
Conclusion
In conclusion, the Federal Skilled Workers Program offers skilled individuals around the world the opportunity to immigrate to Canada. By understanding the program's eligibility criteria, point system, and application process, you can make informed decisions and maximize your chances of success. It is important to remember that this guide provides a neutral overview and that individual circumstances may vary. For further information and personalized advice, it is recommended to consult with a qualified immigration professional or refer to the official Canadian government websites.