Technology
What is an Internet Wayback machine? How to Archive a Website?
What is an Internet Wayback machine – The Internet Archive, a nonprofit organisation with headquarters in San Francisco, California, established The Wayback Machine as a digital archive of the World Wide Web. It was developed in 1996 and made available to the general public in 2001.
It enables users to "rewind time" and view websites as they appeared in the past. Brewster Kahle and Bruce Gilliat, the Wayback Machine's creators, created it in an effort to enable "universal access to all information" by archiving old web pages.
What is an Internet Wayback machine?
The Internet Wayback Machine was introduced on May 10, 1996, and as of the end of 2009, it included more than 38.2 million recordings. The device will have saved more than 698 billion web pages as of June 2022. Every day, more than a million new online pages are added.
In the event that you unintentionally destroy any digital files from the website you're working on, the Internet Wayback Archive Machine can spare you a lot of hassle. An Internet Wayback machine can be useful if you forgot to capture a screenshot, don't have a photographic memory, or have no other method to recover it.
You have even another fantastic choice to locate your deleted pages if you often archive information on the Wayback Machine website. You simply need to keep in mind to bookmark pages and submit your website to the Web archive.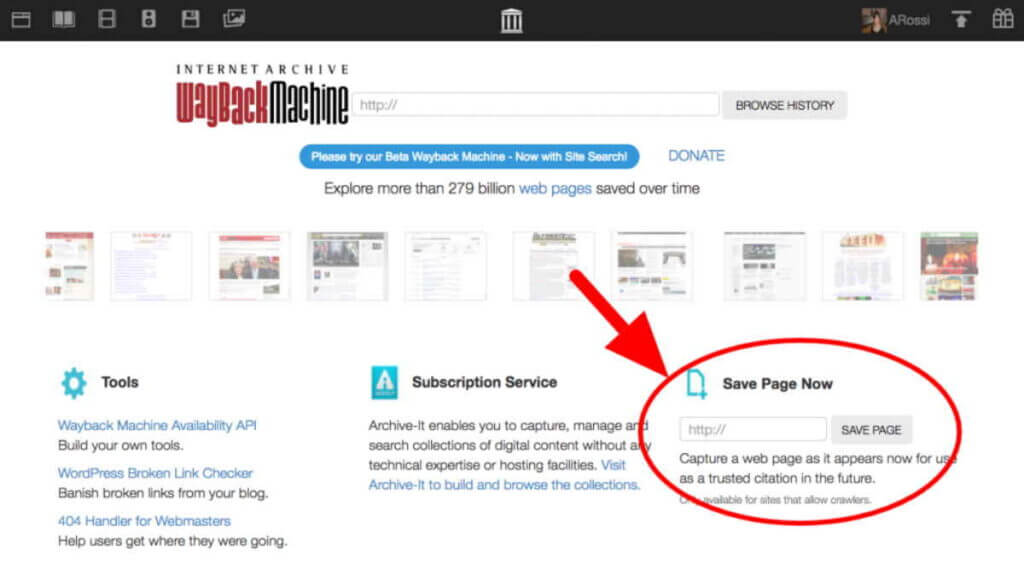 Web developers may also utilise website archives to demonstrate to potential customers how the website has changed over time.
How to use the Internet Wayback Machine?
You only need to visit the Wayback Machine submission page and look for the "Save Page" submission button on the home page to capture a screenshot of your website. Internet Archive Machine will archive that page for future use if you provide the url of the website you wish to keep.
If you're looking for a website that is no longer active, Wayback Website Machine may be of assistance. If it was taken down and is no longer accessible, there is a strong probability that Wayback Machine archived it first.
Click here to visit Internet Wayback Machine.
Archive Machines may also be used for research purposes and to observe how websites have changed over time. Additionally, did you know that you may command Wayback Machine to take a screenshot and store a current version of your website?
Just keep in mind to often capture screenshots of your web pages so that you have a copy available for subsequent use. You can now track changes and compare them over time thanks to a new Compare function that Wayback Machine has enabled.
Last but not least, if you intend to use the Internet Archive regularly, kindly think about contributing to their website so they can keep offering the services.
Today's archives function similarly. It creates a copy of the website that will always be accessible online even if the original page is deleted. Any website's URL may be entered, and a digital archive record of your website will be made. An archive is also available. If you often archive webpages, you may utilise the Chrome extension available now.
Therefore, you may utilise one of these tools the next time you need to bookmark a page for later use.
Storage and Capacity of Internet Wayback Machine
Over time, as technology advanced, the Wayback Machine's storage capacity increased. The Wayback Machine was expanding at a rate of 12 terabytes/month in 2003, just two years after being made available to the general public.
PetaBox rack systems that Internet Archive workers specifically constructed are used to store the data. Even though it quickly became apparent that they would want far more storage than that, the first 100TB rack went into full operation in June 2004. (What is an Internet Wayback machine?)
On the Sun Microsystems facility in California, The Internet Archive maintains a new data centre in a Sun Modular Datacenter after migrating its specialised storage architecture there in 2009.
The Wayback Machine has about three petabytes of material as of 2009, and it was expanding at a rate of 100 terabytes every month. (What is an Internet Wayback machine?)
In 2011, a new, improved version of the Wayback Machine was made available for public testing, with an updated interface and a fresher index of archived content. Captures now appear in a calendar layout with circles whose width visualises the number of crawls each day, but there is no advanced search page or asterisk-indicating duplicate content.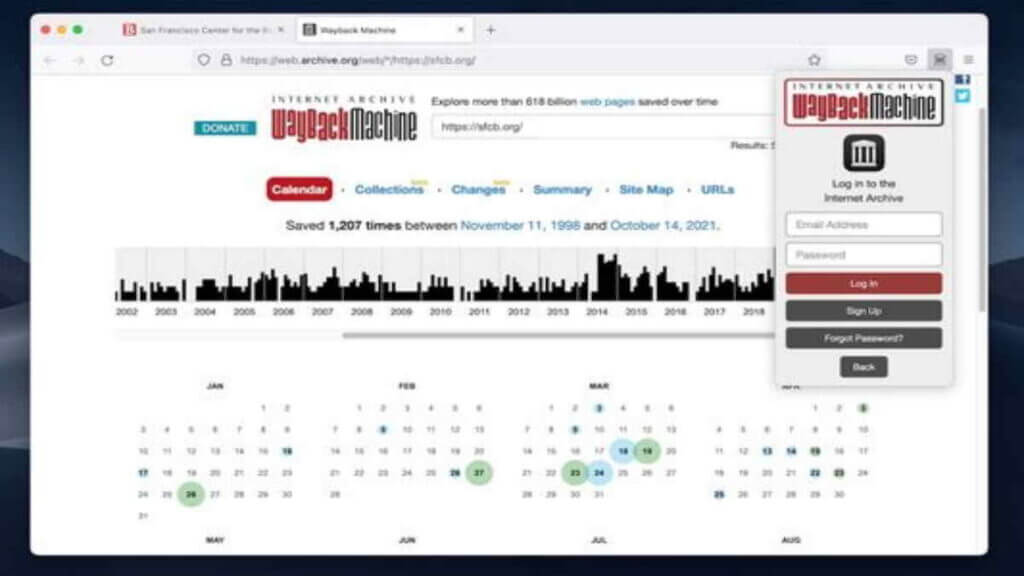 Changes and Summary in Internet Wayback Machine
To make switching between captures easier, a top toolbar has been included. The monthly frequency of catches over the years is depicted in a bar chart. Subsequently, functions like "Changes," "Summary," and a graphical site map were added.
On the Wayback Machine forum, it was stated in March of that year that "The beta version of the new Wayback Machine has a more comprehensive and current index of all crawled content through 2010, and it will be constantly updated. (What is an Internet Wayback machine?)
The index that powers the traditional Wayback Machine only contains a small amount of content from after 2008, and no more index updates are anticipated because it will be phased out this year."
Additionally in 2011, the Internet Archive set up its sixth set of PetaBox racks, boosting the storage capacity of the Wayback Machine by 700 terabytes. The business reported a historic milestone of 240 billion URLs in January 2013.