Introduction
The file M4r format was created by Apple, which is compatible with the iPhone and is the only file format used for the device's ringtones. This makes the m4r file format essential for the device to differentiate between a song and a ringtone. Apple has stated that the m4r file format should only be created and transferred to your phone using iTunes, which takes a lot of time and is complicated to adopt for users. Fortunately, there are other ways to move m4r to the iPhone ringtone folder, which can be done using a windows computer without iTunes.
Two main issues will be required to be addressed. The first is the creation of m4r files without relying on iTunes, using a simplified process unlike what is available on iTunes. Secondly, how to add m4r to iPhone without itunes and transfer the file using a windows computer. This process is made much easier using a computer app called WALTR pro.
Although many third-party apps can help you transfer the m4r file to your iPhone, none is as easy to use as WALTR PRO, without crashes or annoying pop-up ads disrupting your computer's performance and the user experience. Additionally, there are very few apps supported by Windows computers, which WALTR PRO offers.
WALTR PRO
WALTR PRO is a powerful app with several functionalities, in addition to transferring m4r files from windows. The app helps you automatically move m4r files of your desired song or audio file to the required folder on your iPhone, allowing you to set m4r as ringtone iPhone. The best part is that the process is dead-easy and can be adopted by any user without facing any problems transferring m4r to iPhone ringtone folder using a windows device. You can better understand the process by looking at the following five steps.
Step1. Download and install the WALTR PRO app
The app's benefits are not limited to just converting and transferring m4r to iPhone ringtone, as the software can also aid in transferring other files such as eBooks, movies, and music to your iPhone. This makes Waltr pro a must-have app for most iPhone users as it covers all the solutions you may require while using the smartphone. Download the app using the link provided. It is free to use and essential to set m4r as ringtone iPhone.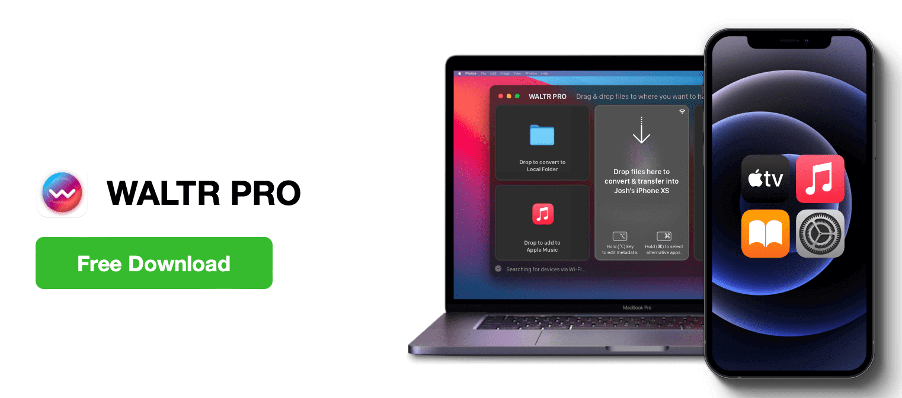 Step2. Change File extension
To start the process on how to add m4r to iPhone, you must change the file extension of your m4a audio file on your windows computer. It is as simple as renaming the file to .m4r as Waltr will then use it and transfer it to your iPhone using windows. It is important to note that the renaming cannot be done to an mp3 audio file extension as it will only be possible to an m4a file.

Step3. Connect iPhone to computer
Your iPhone will be required to be connected to your Windows computer to set m4r as the ringtone iPhone. After opening the Waltr app, you will be prompted to connect your phone using a USB cable by default to begin the transferring process. Additionally, the app can connect the device using WIFI connectivity, which must be enabled in the software settings. You can transfer m4r to iPhone ringtone folder using either connection option, making it dead easy to connect your smartphone to Waltr using your computer.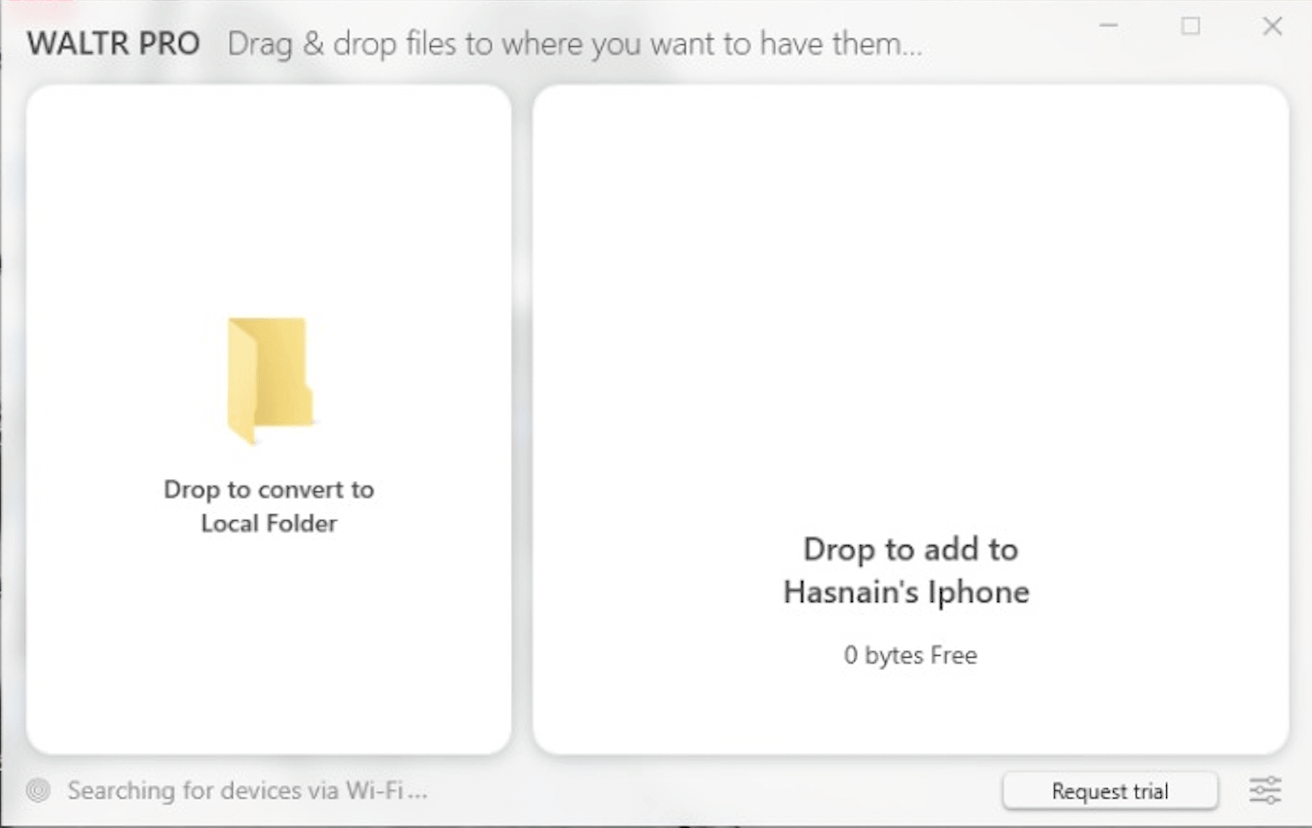 Step4. Drop the desired m4r file to Waltr
With your iPhone connected to the Waltr app, you will have to drag and drop or copy the earlier renamed m4r file into the app. This will transfer m4r to iPhone ringtone folder and enable you to set m4r as ringtone iPhone. Congratulations! You have successfully added your m4r file to your iPhone using a windows computer.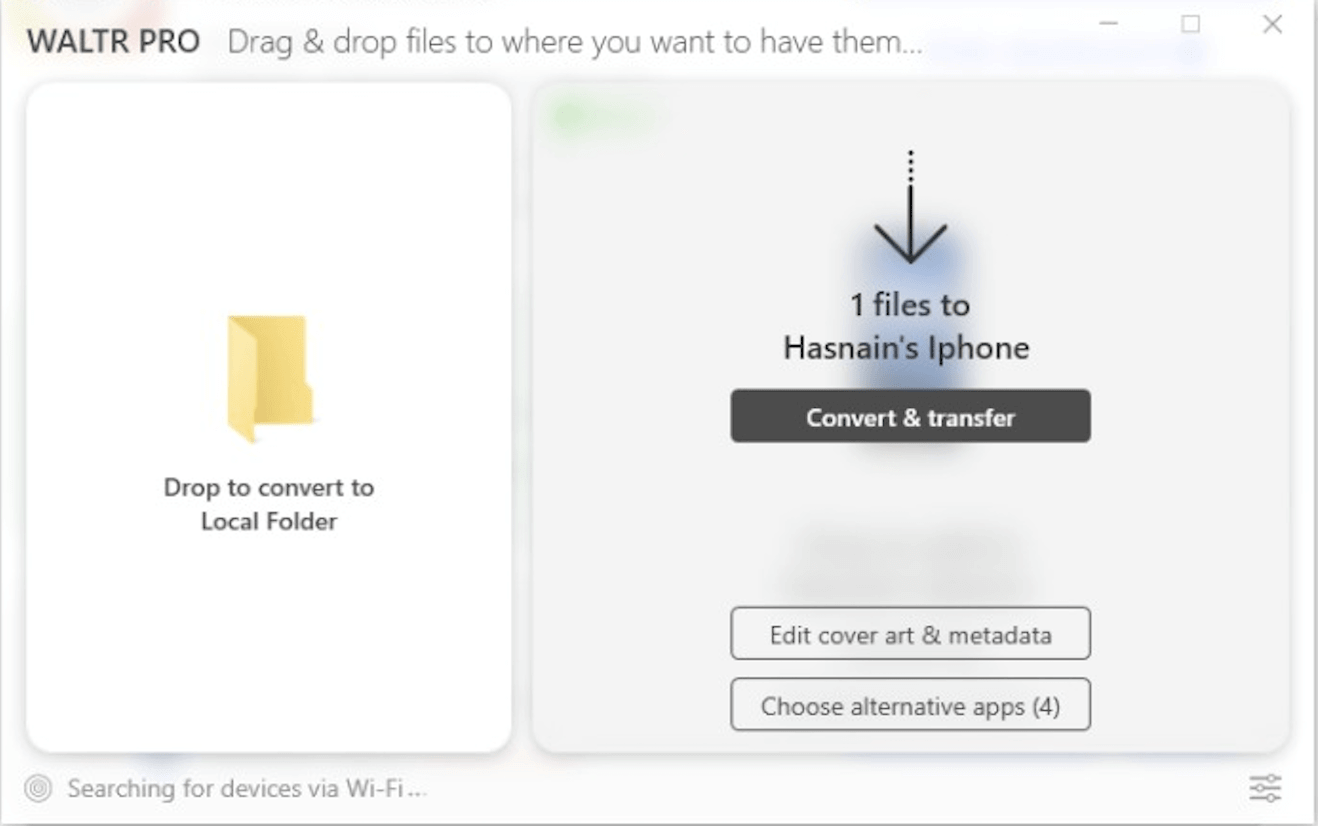 The transferring takes less than 5 seconds to complete, making Waltr a far superior windows software compared to other third-party apps.
Step5. Set the ringtone on your iPhone
Open your iPhone, go to the settings, and navigate to ringtone in the sounds menu. There you will find the transferred audio file, which can now be used as a ringtone without using iTunes; adopting a much more effective and easier-to-use process on how to add m4r to iPhone.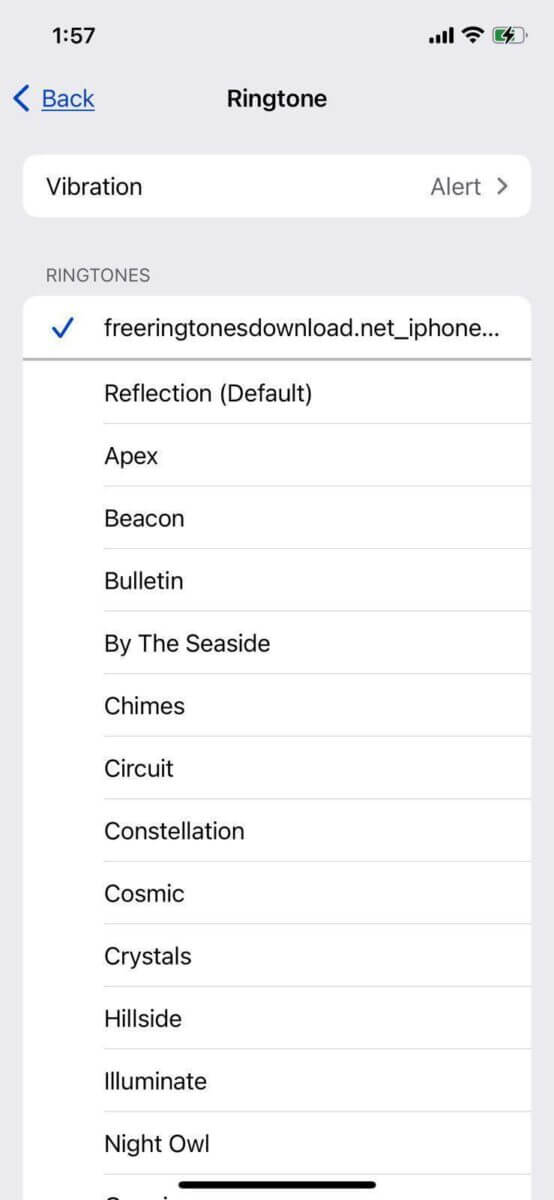 Conclusion
The process of transferring m4r to iPhone ringtone using a windows computer is not covered by most of the apps in the market, certainly not as effectively as Waltr. The features available on the app enable the users to transfer all the most requested files to their iPhone and other iOS-related devices.
The app is the fastest available solution on windows enabling you to transfer your desired files and make you set m4r as ringtone iPhone.
In addition to having an effective solution on how to add m4r to iPhone, the app also allows you to transfer music files to all the generations of iPod devices produced by Apple.
The layout and interface of WALTR PRO are easy to understand and much more convenient than the complex method available on iTunes.
The convenient connectivity options available on the app using WIFI connectivity and the conventional USB connection option make it a flexible app for users.
The app also enables you to add additional features which help you convert, transfer and play any video file in the native iPhone video player and add pdf and epub files, which the smartphone can view.
Hopefully, you can better understand how to add an m4r file to your iPhone using a computer. Consider downloading WALTR PRO to use all the great features that will be made available to you, as explained above, and much more.