If the disc use indicator in the Windows Task Manager reads 100%, your hard drive is overworked. The good news is that most issues can be resolved easily.
The Windows Task Manager is the greatest resource for finding out why Windows 10 disc utilisation is 100%. You may find out exactly what's causing your System to consume your disc space by utilising the Windows Task Manager software. Once you know what the problem is, you can remedy it.
The reason behind 100% Disk Usage
In Windows 10, if your disc use is 100%, Windows 10 itself or several other apps may be to blame. Several causes include Windows Superfetch, spyware or viruses, out-of-date drivers, or obsolete firmware. Your issue is frequently the consequence of several problems.
Permanent harm might result if your Windows 10 disc utilisation is 100% for an extended time. Continuous disc use raises the temperature, increasing the likelihood of your disc malfunctioning.
Nothing is wrong with a few minutes or even an hour of full disc utilisation. However, if your disc is always at capacity and this condition lasts for several days at a time, performance may deteriorate.
An HDD or SSD has an issue with high disc utilisation. A real head travels to mechanical discs across the disc for reading and writing. Continuous 100% consumption might result in a mechanical breakdown. The lifespan of the individual cells on a contemporary SSD may be shortened if you frequently write and delete data.
Although it's doubtful that you'll lose any data or hardware immediately, if excessive disc consumption continues, it's undoubtedly a risk. You should find the offender and understand how to resolve 100% disc utilisation as soon as possible.
How to fix 100 Percent Disk Usage on Windows
Follow the process below to fix 100 Percent Disk Usage on Windows. All these steps are easy to implement. It could be simple to fix the problem if Task Manager can identify the programmes using a lot of disc space.
Update your Windows
Microsoft regularly issues updates for Windows 10 that address bugs and close security gaps. These updates ought to be applied automatically, but installing Windows 10 might address a number of problems if you missed the most recent one.
Click Settings from the Start menu to upgrade to Windows 10. Select Updates and Security from there to start the upgrade. The issue ought to be resolved once your computer has finished and restarted.
Because Windows is upgrading, you may occasionally get a 100% disc utilisation reading. Everything else will slow down when upgrading Windows since it changes tens of thousands of files. Windows could potentially become unresponsive in rare circumstances.
Normally, Windows updates download in the background and install themselves. Your disc utilisation may have suddenly increased if Windows has started the upgrade process. In these situations, you may check that the Windows update is running by going to Start > Settings > Updates and Security.
Your disc use should decrease once Windows has finished installing. If, however, you just get the message "You're up to date," you need to identify any other factors that could be causing Windows 10 to use all of its storage space.
Remove any Malware or Virus, use Anti-Virus
A.re you seeing an unidentified programme with a very high disc use in Task Manager? It may be malware, such as a virus or spyware. Malware can damage your PC's speed, steal your personal data, corrupt files or software, and cause other problems. Use our advice to remove malware and infections quickly.
Learn about the most hazardous current online threats and read our list of the finest security and privacy advice to avoid becoming infected with malware.
However, having good antivirus software is a need. Stop what you're doing now and install a free antivirus programme since malware can significantly drive Windows 10 to 100% disc utilisation.
Close some Background Applications
In Windows 10, running many programmes concurrently could result in 100% disc use. These programmes are frequently impossible to remove because you might still need them. Manually halting the background programmes is only a temporary fix because many will restart automatically or continue in the background without being noticed.
AVG TuneUp's unique Sleep Mode recognises resource-intensive background programmes and disables them to relieve you of 100% disc utilisation. AVG will instantly reactivate an app when you need to use it. Additionally, AVG TuneUp will find bloatware and uninstall any unneeded programmes.
Test out Sleep Mode on your own. Install AVG TuneUp after downloading it, then go to Speed Up and choose Background & starting programmes. With AVG TuneUp, you can effortlessly delete unwanted files and bloatware, optimise your hard drive, and carry out other PC maintenance tasks.
Reinstall or reset the synchronisation software
It takes time for programmes like OneDrive or Dropbox to sync the content. But if they continue to try to synchronise after the procedure is complete, they may occasionally become stuck and increase disc use to 100%. Large volumes of data frequently result in that.
You can either reinstall the apps or reset them to correct this. For instance, you may restart OneDrive by simultaneously clicking the Windows and R keys and typing the following command:
%localappdata%\Microsoft\OneDrive\onedrive.exe /reset 
OneDrive will restart and resync your files when you click OK. This frequently resolves problems with continuous disc utilisation. Therefore, check to see whether your sync tool is the cause of the disc blockage and try a repair install to fix it.
Turn off Superfetch
Superfetch, also known as Service Host Superfetch, is a Windows feature that was included in Vista and analyses your usage habits, including how frequently and when you start specific apps. The data from those applications is subsequently preloaded into your memory using superfetch. This often functions pretty well, particularly on older hard drives. But it isn't flawless.
Superfetch's continual hard drive utilisation is a complaint from some users. Because it frequently preloads the files for a game you believe you want to play when you're really playing a different game, Superfetch is particularly disliked among gamers. Fortunately, Superfetch is not necessary and there are alternative ways to speed up your PC.
You have a Superfetch issue if your hard drive is full and the following task appears high on the list in Task Manager.

Try disabling Superfetch to check if your performance doesn't suffer and your disc use increases. By simultaneously pressing the Windows and R keys, Superfetch may be turned off. Services.msc should be typed in.
Hit OK. A big list of services that Windows is currently using will be visible. Till you see SysMain, scroll down.
Click Disabled under Startup type, then press OK. Check to see whether performance improves after a system restart. If not, follow the identical instructions to reactivate Superfetch; at the very end, just choose Automatic.
Repair your Hardisk
In Windows 10, a structural or physical flaw may also be to blame for 100% disc use. Try AVG's Disk Doctor, another specially created built-in function in AVG TuneUp, to scan your disc for issues.
Open AVG TuneUp and select the Action Center's All functions option to start Disk Doctor. Launch Disk Doctor and do a test.
AVG TuneUp will automatically correct any errors that it identifies. However, if Disk Doctor fails to resolve a problem or continually tries to cure it, your hard drive may be faulty. Get your files off the disc as soon as you can to avoid data loss.
Delete Temporary Files from Temp folder
Temporary files can be deleted to clear up space and avoid problems. In rare instances, temporary file problems can result in hundreds or thousands of files being created by a Windows process or application, pushing your disc utilisation up to 100%.
To resolve the problem, delete the temporary files. Additionally, you can use the disc cleaning feature of AVG TuneUp to automatically clear up temporary files on a regular basis without having to lift a finger. It will search your computer for unnecessary files and bloatware so you can securely eliminate them and improve your computer's performance.
Update Your Drivers with the Latest
All of the hardware in your computer, including the hard drive and the hard disc controller, is controlled by drivers. A flaw in an old driver might cause Windows 10 to use all of its storage space. Check out our recommendations to update your audio drivers and make sure your graphics drivers are up to date.
AVG Driver Updater can check 8 million drivers, saving you the time and effort of having to find and update each one individually. Its user-friendly interface will locate and update any out-of-date or damaged drivers, resolve your issues, and bring your machine back to full functionality.
Remove malfunctioning page files
Your computer utilises a "page file" on your hard drive to extend its memory if it runs out of free memory (RAM). Consider that you only have 8 GB of RAM and that you are editing a 10 GB movie clip (at least 2 to 3 GB of which are taken up by Windows and your apps). The page file on your disc will serve as additional memory for your computer.
This page file has a tendency to degrade with time, which might result in unanticipated slowdowns and significant disc utilisation. Press the Windows and R keys simultaneously and type sysdm.cpl to create a new page file and remove the existing one to repair the issue.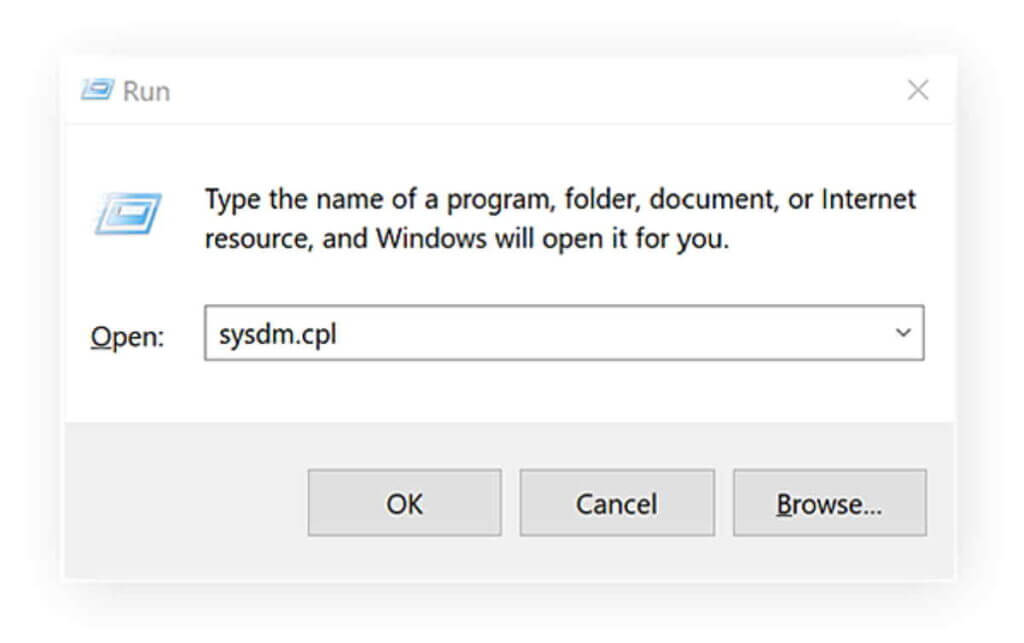 Go to Advanced > Performance > Settings > Advanced > Change after clicking OK. Uncheck Choose No paging file, and then choose Automatically manage paging file size for all drives. Press Set, then restart your computer.
Repeat all of those steps, then click Set after selecting System controlled size. Then choose All drives automatically to manage paging file size.