Android
10 Most Popular Educational Android and iOS Apps for Adults
Numerous Android and iOS apps are available for parents and others who wish to assist adults in furthering their education. Worry no more; we have created a list of the 10 most popular Educational Android apps that could help you learn anytime and anywhere.
Many of today's most downloaded apps are designed to help users learn something new, whether it's a language, a skill like arithmetic, or anything else. Although some apps are only available in certain regions, others are accessible worldwide.
This blog post will discuss the top 10 most popular educational apps on Google Play Store and Apple Store. These apps are fantastic for all age groups, especially adults.
Most of these Apps are free or in-app purchases. Or there could be paid version of it. But most of them are free or have an ads-banner in them.
Ever wondered about learning new Language? It's simple with Duolingo. Even though learning a new language is rarely simple, the free Duolingo programme simplifies it.
There are more than 30 languages available on Duolingo, which also provides entertaining courses in the form of mini-games. Every day, it will poke you to remind you, and each lesson lasts, on average, only five minutes. 5 minutes each day to learn a completely new language? That really exists.
Although you may pay to restore your in-game health or to restart a learning streak if you mistakenly took a day off, using it is entirely free.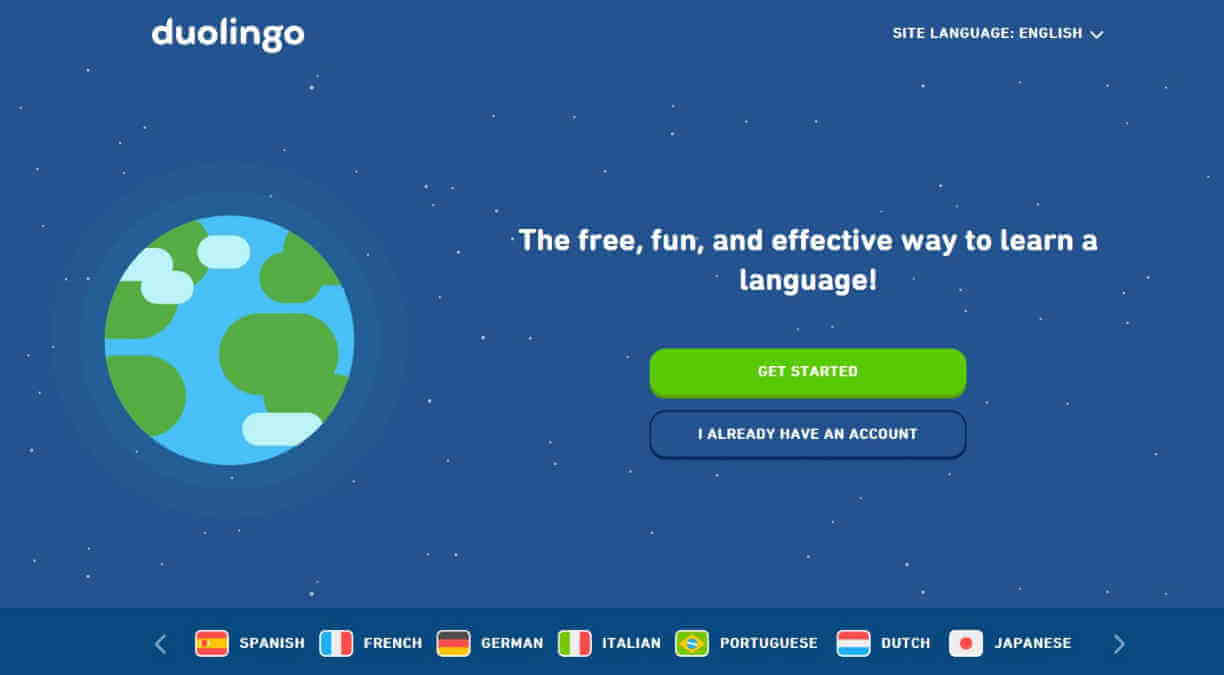 BrainScape is a new learning platform in which the user focuses on learning through the flashcard method. According to Brainscape, employing flashcards can quadruple your rate of learning. The repetition of each topic is properly timed by Brainscape, enhancing your memory retention.
Brainscape will choose the appropriate moment to administer another quiz based on your understanding of each idea. User-generated flashcards may be found, shared, and created for free. A pro subscription costs $10 per month, $42 every six months, or $60 annually.
A lifetime subscription costs $120, or at least two years' worth of service, assuming you're committed enough and confident that you'll continue with it. With a subscription, you may make flashcards without advertisements and have access to endless premium content and features like bookmarks, browse mode, and card reversibility.
More than 4000 courses were being offered by 150 universities through Coursera in 2021, including prestigious institutions like Yale University, University of London, Stanford University, and others, as well as industry leaders like Google, Meta, and IBM.
The Coursera app has a number of features that make it a valuable tool for learning. These features include:
Course catalog: The course catalog allows you to browse the thousands of courses available on Coursera. You can search by subject, level, institution, or language.
My courses: The My courses section shows you the courses that you are enrolled in. You can also use this section to track your progress and deadlines.
Video lectures: The video lectures are the core of the Coursera experience. They are taught by top instructors from top universities.
Assignments: The assignments help you to test your knowledge and understanding of the material.
Discussion forums: The discussion forums are a great way to connect with other learners and get help with the material.
Certificate: If you successfully complete a course, you can earn a certificate of completion.
Basic coding abilities are one of the criteria for many employment today, especially in the IT industry, making coding one of the most in-demand talents. According to some studies, knowing how to code will soon be necessary. Therefore, Codeacademy Go is an app you can trust if you want to learn to code or improve your coding abilities. It is a fantastic software for teaching novices how to code and has courses focused on many coding-related subjects.
At the conclusion of each session, there is a quiz that you may take to test your knowledge. You will gain knowledge in web development and several coding languages, including HTML, CSS, Python, Javascript, and SQL.
Learning need not be confined to the classroom. The improvement of your social skills is also a part of it. In the social networking software Highrise, you may make your own avatars speak privately or in groups with other users, go to virtual events, construct your own virtual worlds, and much more.
You may participate in a lot of entertaining activities on the app and network with new people in the metaverse.
How can we forget the most widely used app that puts a wealth of knowledge at your fingertips? You are aware of the website, and it is also available as a mobile app. Whatever the subject, including history, arithmetic, physics, entertainment, and much more, Wikipedia can quickly increase your understanding of it.
A lot of the app's content is accompanied by graphics that help you understand what you are reading.
There are several applications available that will completely teach you the English language. What about an app that allows you to pick your own trainer and offers sessions that are specifically designed for you
Would it help you reach your language learning objectives? The best part is that you can do this whenever you want, wherever you are, and at your own speed. Sounds awesome, no? The AmazingTalker app accomplishes just that. The app provides video instruction, quizzes, and articles to help you improve your communication abilities.
Education costs can be high. Thanks to Khan Academy, you can brush up on everything from K–12 arithmetic and earth science to art history and computer science, thanks to their more than 4,000 free, downloadable videos. Additionally, you may monitor your development and simple open achievements.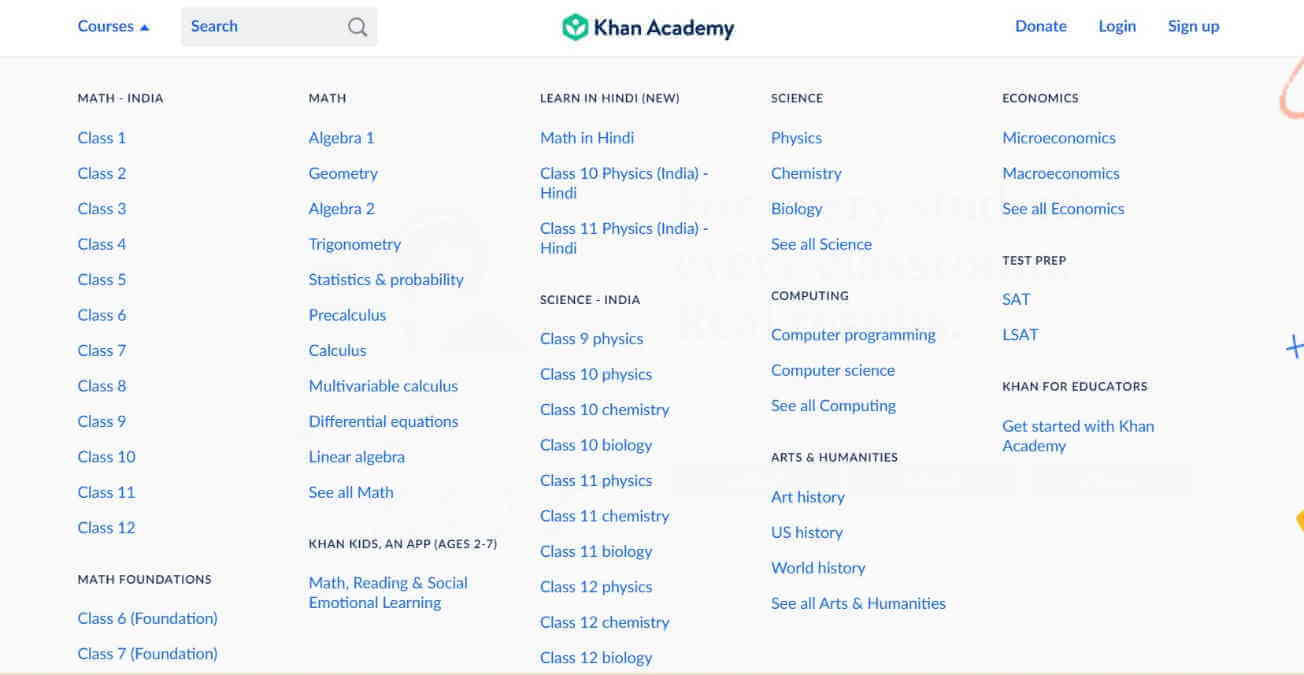 To use the Khan Academy app, you first need to create an account. You can do this by going to the Khan Academy website or by opening the app and clicking on the "Sign up" button.
Once you have created an account, you can search for subjects and topics that you are interested in. You can also use the app to track your progress and see how you are doing.
The Khan Academy app is a great way to learn new skills and improve your knowledge. It is easy to use and has a number of features that make it a valuable tool for learning.
The Mendeley app is a no-brainer if you currently use Mendeley Desktop to organise your research sources and work with classmates.
Considering that the software is a PDF viewer, you may annotate and search through the journal articles you require for your paper or your assigned readings directly on your mobile device. The software will sync your mobile notes with your PC to keep you organised once you're back there.
Quizlet
Quizlet is a fantastic tool that makes the basic into something valuable. The sole purpose of the software is to utilise flashcards. Listen to us before you roll your eyes and declare that the study technique is archaic. Text, graphics, and audio are all combined on the upgraded platform.
This software is useful whether you're studying for an impending exam or planning a comprehensive study plan for the entire semester or year. The interactive platform may also be used for peer collaboration, exam and assignment discussion, and feedback sharing.