Productivity
Why PDFFiller is the best PDF editing tool that you need?
A PDF editing tool is very important for us, especially in the workplace. It makes document sharing and management a breeze.
However, there are tons of PDF editing tools available on the market, and users are unsure which one to use considering that some of them cost too much and many features are not even used by them.
One of the many popular PDF editing software for PCs is PDFfiller. In this post, we will discuss some of the best features provided by this tool and why it might be one of the best PDF editors available out there.
pdfFiller combines an online editor, a cloud storage platform, and signature request management into one convenient application. Customers may use pdfFiller to fill out and transmit any PDF form online. Our users have access to their full document database, as well as the ability to search for documents online, locate forms in our library, and distribute them immediately from their smartphones.
pdfFiller is part of the airplane Business Cloud, which is a business automation platform that combines the capability of three products and a legal form library into a single business solution.'
The corporation was created in Boston, Massachusetts, where the headquarters are located. Over 55.6 million customers have joined with pdfFiller to simplify their daily document procedures with our simple-to-use software.
pdfFiller is a cloud-based form automation tool for small to medium-sized enterprises looking to use electronic forms. The online PDF editor and a collection of 25 million prefilled documents are among the highlights.
Users may use pdfFiller to build fillable PDF forms or convert existing PDF forms. Typing, removing, redacting, marking, and sketching is document editing capabilities. Images, logos, notes, text boxes, hyperlinks, and video lessons may be included in PDFs.
The system may also auto-fill forms by combining database records or Excel sheets with a document and sending out pre-filled copies for signature. Users can also store completed copies.
Can pdfFiller be trusted?
Security is the foundation of trust. pdfFiller takes data security extremely seriously and has created procedures to provide you with the best possible protection. Some essential features are:
Data encryption and storage
pdfFiller uses the NSA-developed SHA-256 encryption method to secure user communications, which is utilised as a security standard in the medical and financial industries to protect sensitive data. User papers are saved on Amazon's Simple Storage Service (S3) data centres, which ensures that they are safe from data loss.
Digital Audit Trail
Every document created, changed, transferred, or shared leaves a digital audit trail that includes IP address, geo coordinates, browser version, operating system information, and a time stamp. The audit trail provided by pdfFiller assures that each document is technically and legally sound.
Password protection
Users may use pdfFiller to add a second layer of security to their papers by storing sensitive documents in encrypted folders and requiring recipient verification.
Customers' personal information, such as usernames, email addresses, fax numbers, file names, and browser information, will only be used to deliver services accessible at pdfFiller. But doesn't have access to or keep the payment information, credit card details, or PayPal numbers of its clients.
Two-factor authentication
Two-factor identification provides additional data security for e-signature proof of identity or passcode folders.
Now, pdfFiller is capable of a lot, but is it secure enough to handle my confidential and vital documents? Yes, pdfFiller assures the security and privacy of your papers. In fact, it protects your medical records using HIPAA security requirements.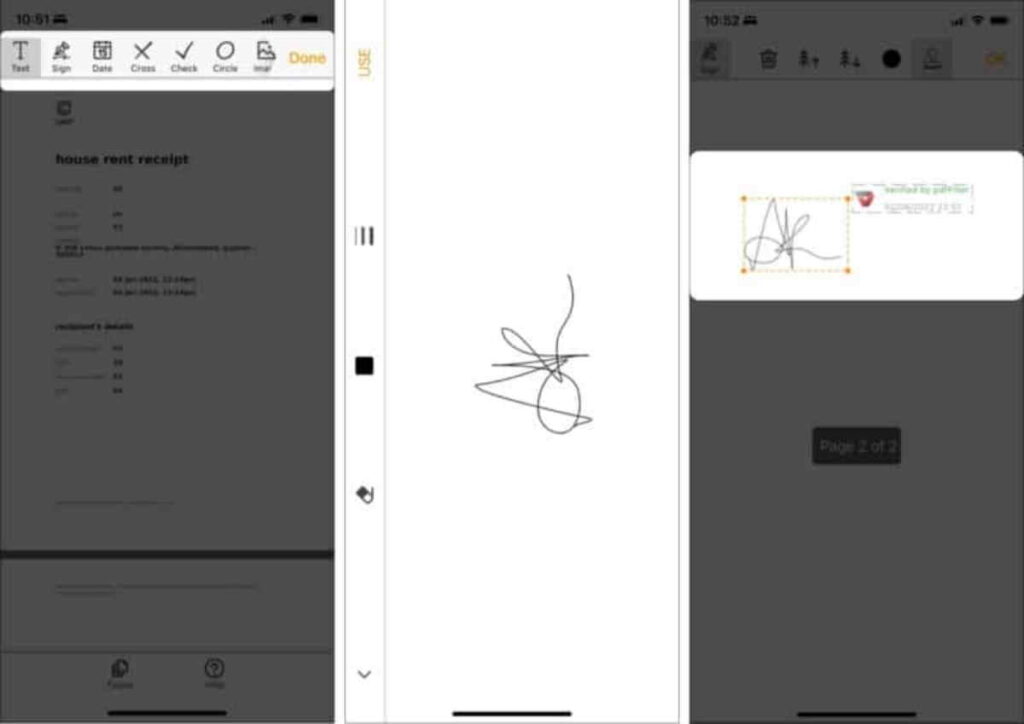 You may also encrypt folders and use two-factor authentication to ensure that no one else has access to them. You can also use a four-digit PIN to secure secret papers or contracts.
Integrated Support to all Documents
Another brilliant feature for company owners is pdfFiller's ability to connect with major CRMs such as Salesforce, Xero, and Confluence. You can also use Google Docs, Gmail, Google Sheets, and Office 365 to access and sign documents.
Major cloud services such as iCloud, OneDrive, DropBox, Box.net, and Google Drive are also integrated. It allows you to import documents, convert them to PDFs, and send or share them as needed.
Host Fillable Forms
Why limit yourself to just filling out or updating forms when you can develop and host fillable forms without any coding or other resources? It might be a survey, an information-gathering form, or signed paperwork.
You may email the form, make a QR code out of it, or put it on your website. You can also set up email notifications to receive a copy of the completed form in your inbox. Most significantly, all forms and data are saved in a safe manner using pdfFillers.
You may also extract data in bulk from a variety of forms and send it to an Excel sheet or CRM program. That is a very useful feature for any small, medium, or large firm.
Is pdfFiller free to use?
pdfFiller is a subscription-based service. However, any users who wish to test out pdfFiller's capabilities can do so for free for the first 30 days.
It also offers a free trial period in which you may sample any of pdfFiller's three membership plans:
Upload, edit, fill out, annotate, redact, sign, and save PDF documents are all included in the Basic Plan.
For organizations, the Premium Plan offers enhanced security and improved processes. SignNow and US Legal Forms are available to users. US Legal Forms is an online collection of professional legal and business forms. Sign now is a platform that allows you to deliver documents for eSignature to one or many recipients.
AirSlate Inc.'s pdfFiller works on a variety of devices. Users may access iOS, Android, macOS, and Windows apps through a complete online dashboard. Simply described, it is a software suite that allows companies to easily produce and manage documents.
Advantages of using pdfFiller
PDF documents can be fully edited to 100%.
Conversion from common formats such as.docx,.odf, and others are simple.
A complete set of tools for creating forms.
Companies that wish to host dynamic forms and collect data can use API connections.
Microsoft, Dropbox, and Google are among the biggest cloud storage providers.
Customer relationship management (CRM) integration.
Supported Apps for mobile devices.
Delivery of documents through SMS.
For papers that need to be signed, examined, and validated, secure forms and a chain of custody are required.
The software-as-a-Service strategy enables cross-platform access.