Featured
What Is ISO 16001 Certification?
ISO 16001 Certification
ISO 16001, also known as Environmental Management Systems (EMS), is a program that helps organizations meet certain standards set forth by the International Organization for Standardization (ISO).
This certification program, which ISO regulates, focuses on managing and controlling the entire lifecycle of the environment in which an organization operates. This is what makes ISO 16001 a very important certification to consider.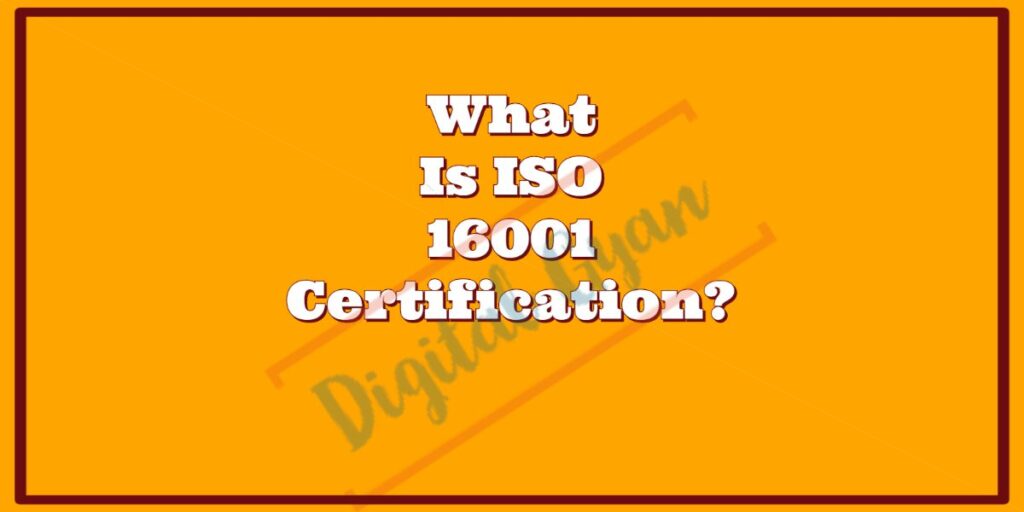 ISO 16001 certification benefits your business in many ways including:
Thoroughly embed energy management systems into your business in all areas of your work. This reduces energy costs to further business savings. Your energy consumption will be much more efficient and economic in your business at all levels.
Enhance your reputation through energy management systems that promote environmentally conscientious business practices. Voluntary dedication to cutting energy consumption and carbon emissions is shown through ISO 16001 certification and can have a significant impact on consumers and investors.
Improve business branding by demonstrating your company's environmental credentials. This will also help you to stand out as a leading competitor against other businesses through voluntary ISO 16001 certification.
Include your staff in your energy management systems allowing them to "make a difference" through the ISO 16001 certification program. This will improve staff morale and retention as you work together to ensure your business meets international energy management standards.
The certification process includes training programs, conferences and energy management courses to help you understand how your business energy management could be improved. You will also need to obtain various resources and materials to properly manage and regulate energy consumption within your business.
The ISO 16001 certification is just one of many possible voluntary international certifications your business could obtain. ISO (International Organisation for Standards) deals with over 18,000 standards and formulates approximately 1,000 new standards every year. This is why it is essential to ensure you keep your certification up-to-date and attend regular ISO 16001 certification conferences.
How to Get ISO-16001 Certification?
The certification itself can be obtained from a variety of regulating bodies and is usually accessible through an online training provider. These training portals can provide you with access to the right resources, materials, training courses, and more that you and your business will need to fulfil the requirements for certification.
The certification itself ensures businesses have the right system in place to meet internationally recognised standards for the efficient use of energy at all levels of their business. Suppose you want to ensure your business is adequately aware of its environmental impact and reduce energy costs in the long-term management of your company. In that case, the ISO 16001 certification is for you.
The certification will also help you identify local energy management requirements to ensure your business practices comply with national energy management regulations and legislation. Legislation on this issue can vary from area to area, making the certification even more important for larger companies with operations in various locations.
Ensuring all sections of your business are operating to the same standards and that they all comply with local regulations is vitally important for any business. This standardisation of energy management is what the ISO 16001 certification achieves.